How to Stay COVID-19 Safe During Your Trip to Whistler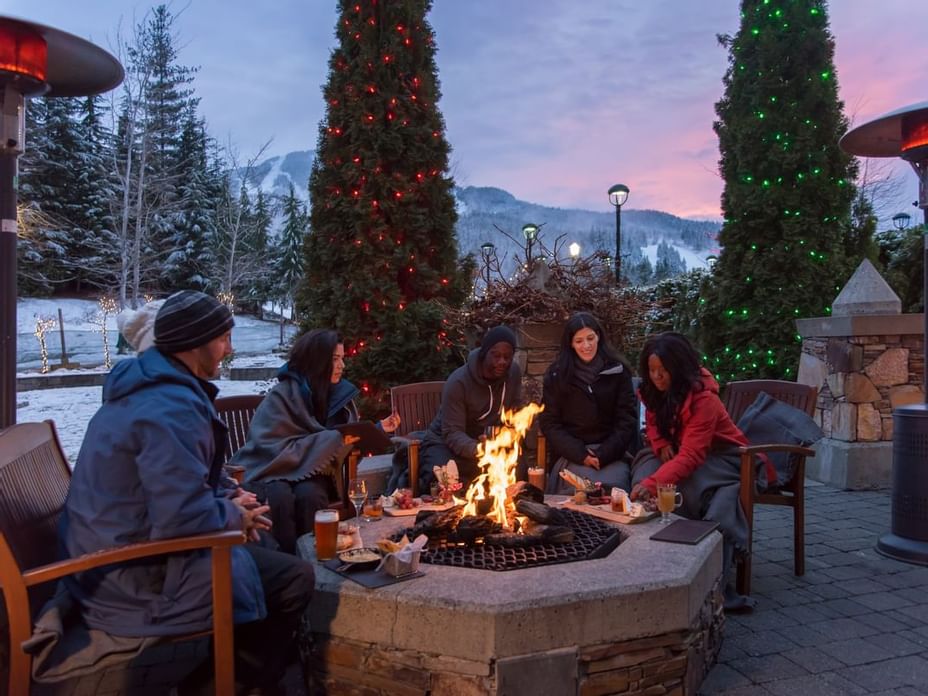 Image via Destination Canada
With breathtaking scenery and unique adventures, it's no surprise that Whistler is a bucket list destination for many travellers. Of course, thanks to the pandemic, that dream trip had to be put on hold for many people. But not anymore. Snow is slowly starting to build on the peaks of Whistler and Blackcomb Mountains, the village is buzzing with events and travellers are coming back to experience Whistler.
And though restrictions have eased, we know that travelling to Whistler during the COVID era can seem challenging. At Blackcomb Springs Suites, the health and safety of our guests, and team, are our top priority. On top of implementing deeper cleaning and disinfecting protocols within the hotel, we're here to help make sure that your Whistler vacation is as smooth, and safe, as possible.
Keep reading to learn everything you need to know about how you can have a safe and healthy trip with Whistler's current travel restrictions.
All information updated in October 2021, check the government's website for the most up to date information.
---
All our bookings now come with COVID-19 protection.
Learn more here.
---
Proof of vaccination in Whistler
As of September 13, 2021 people living in, or visiting British Columbia, aged 12+ are required to show proof of vaccination in order to access certain events, indoor theatres, restaurants and cafes, pubs, bars and lounges, gyms, exercise classes and more. By October 24, proof of full vaccination (two doses) will be required for those same spots.
BC residents need to show their BC Vaccine Card and a valid piece of government photo ID.
Travellers from within Canada need to show their provincially/territorially officially recognized vaccine card and government photo ID.
International visitors require proof of vaccination, this can be what you submitted to the ArriveCAN app.
Starting October 30, 2021, all travellers departing from Canadian airports or travelling on VIA Rail and Rocky Mountaineer trains will need to be fully vaccinated. When the cruise season begins in 2022, this rule will also apply to travellers.
Proof of vaccination at Blackcomb Springs Suites
Blackcomb Springs Suites doesn't require guests to show their vaccination status to check in to the hotel. However, all guests need to reserve a time slot to use one of the two hot tubs on site. No reservations are required for the pool.
---
What to know about entry requirements for International travellers coming to Canada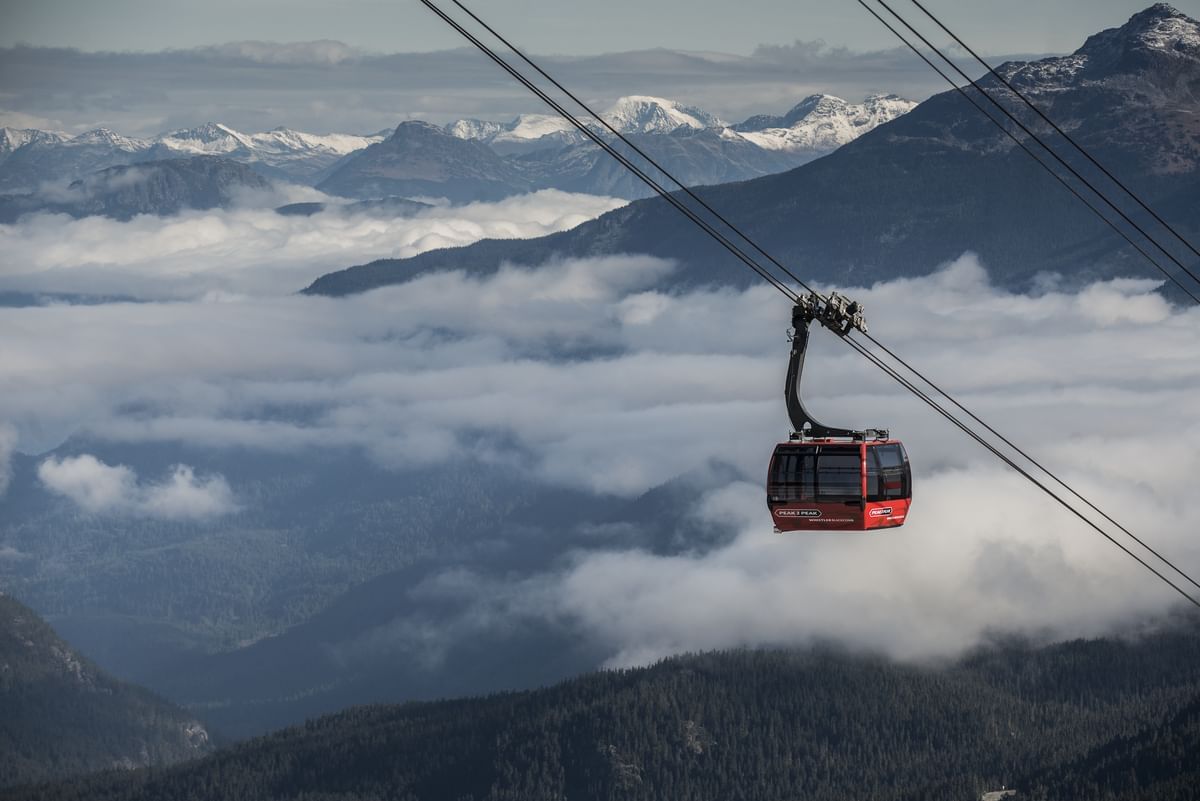 Image via Destination BC/Blake Jorgenson
If you're an international traveller coming to Whistler - welcome! We're so excited to have you back. Here are some essential things to know about travelling to Canada.
All visitors also need to be fully vaccinated in order to visit Canada (you can find more information on entry requirements here).
You need to have received your last vaccine dose at least 14 days before entering Canada.
You'll also need to have a pre-arrival COVID-19 molecular test result taken within 72 hours before your scheduled flight. Antigen tests aren't accepted for entry.
All travellers need to use ArriveCAN to show proof of vaccination, quarantine plan and details of your trip up to 72 hours before your travel.
Fully vaccinated international travellers who meet Canada's entry requirements don't need to quarantine.
Information could be subject to change since the time this was written, for the most up to date information check out the government's website here.
---
What to keep in mind when Travelling back home from Whistler
Make sure you check your countries specific requirements for re-entry. It's also helpful to note that there's no public COVID-19 testing center for travellers in Whistler. However, there are two private services you can access, BettrCare and Airwolf Medical.
---
What to know if you're travelling to Whistler from within Canada
Right now, there are no travel restrictions for people coming to Whistler from within Canada. In British Columbia specifically, all recreational travel is allowed.
---
COVID-19 restrictions in BC
British Columbia is currently in Step 3 of its provincial Restart Plan. Here's what that means for your adventure in Whistler.
At least 70% of the 18+ population is now vaccinated with dose 1, there are also low case counts and declining COVID-19 hospitalizations.
Masks ARE required in all indoor public settings for everyone aged 5 and older.
Restaurants, bars, pubs and nightclubs are open.
Indoor fitness classes, gyms and recreation facilities are open.
Read all of British Columbia's COVID-19 restrictions here.
---
A guide to activities and dining in Whistler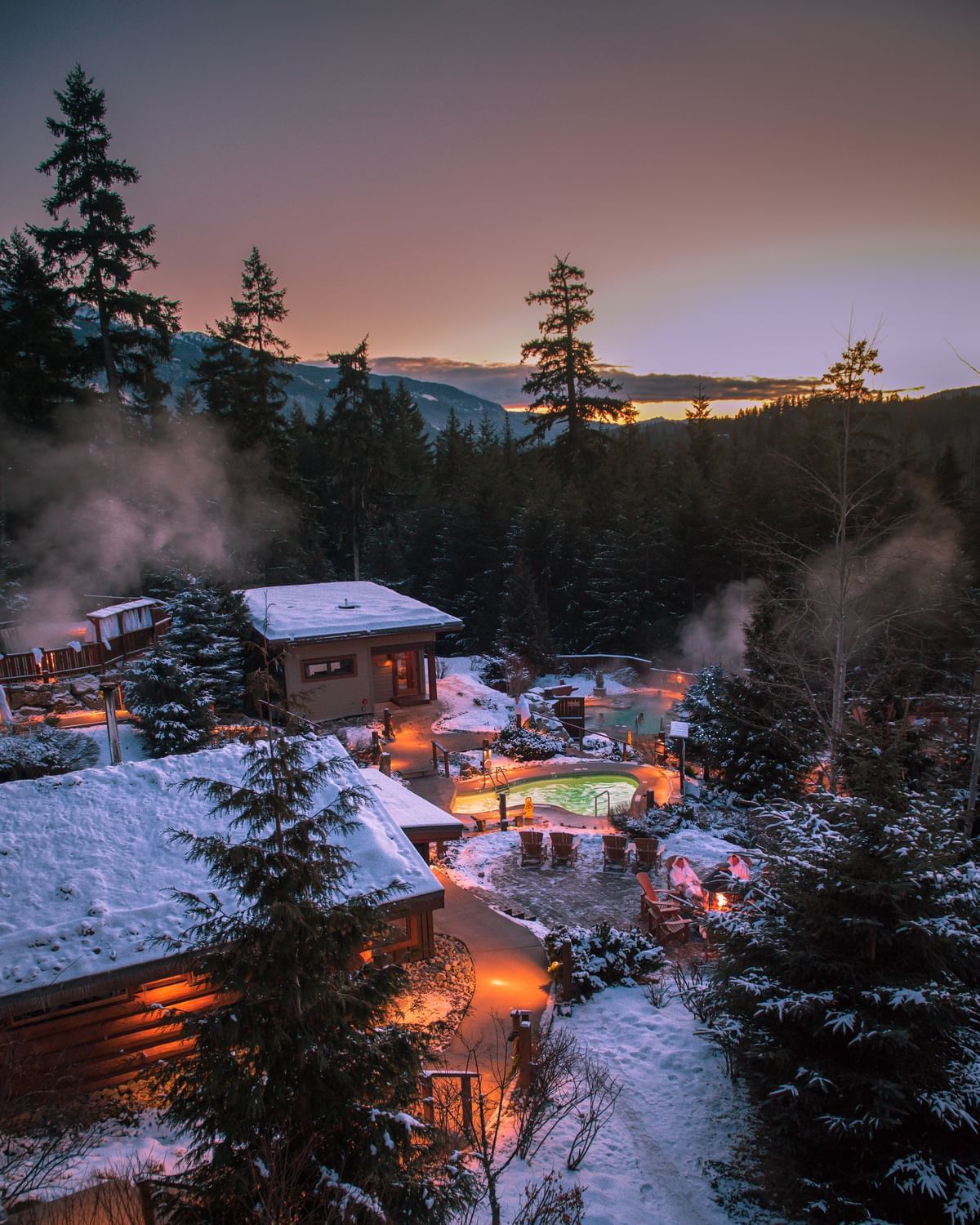 Image via Destination BC/Leo Zuckerman
You can still experience all the adrenaline-pumping adventures and relaxing activities Whistler has to offer, just with slight modifications. Though COVID-19 safety protocols may vary slightly from company to company, here's what you can generally expect.
Online waivers.
Contactless check-in.
Physical distancing measures/signs.
Capacity restrictions/limited tour capacity.
Make sure to check out our guide to some of the best events happening in Whistler this fall, from beer tastings and culinary celebrations to film festivals. Book your activities here now!
---
Want to learn more about the different activities you can do in Whistler? Our travel experts have you covered. Contact us here.
---
What to know about travelling to Whistler during the ski season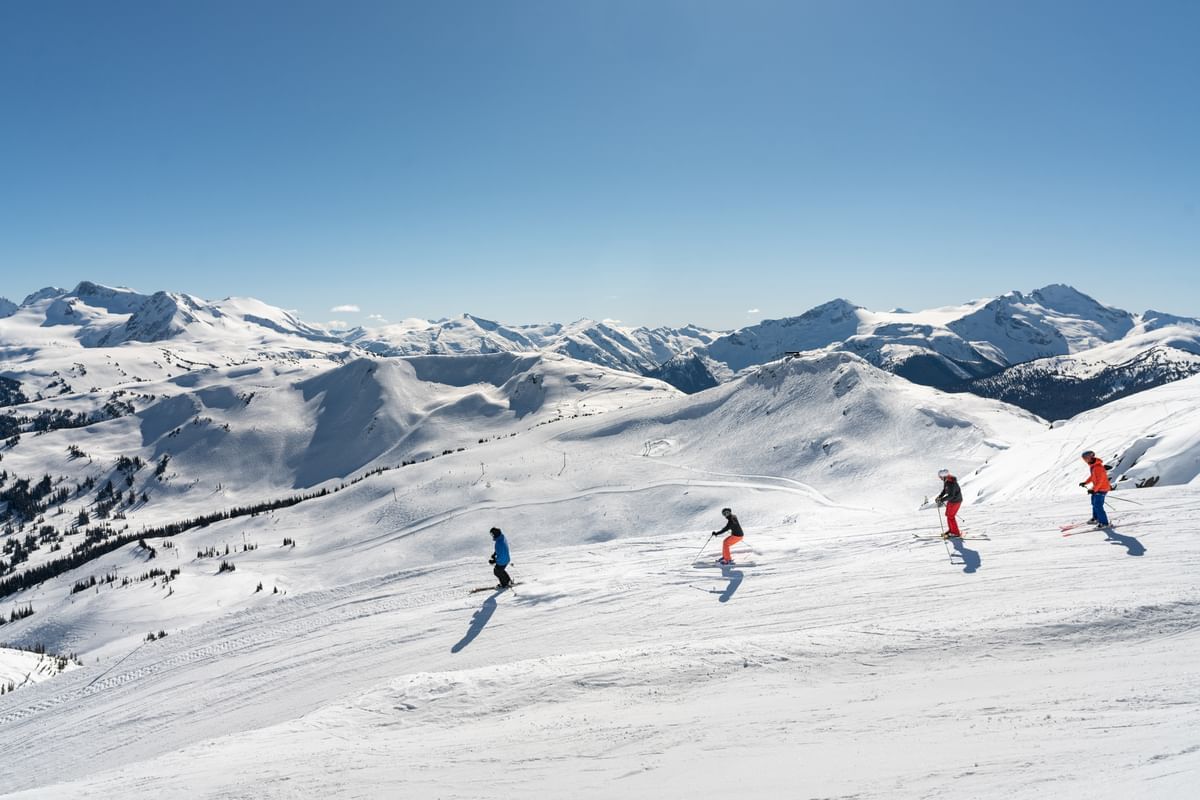 Image via Tourism Whistler/Vince Emond
Planning your ski trip for winter 2021/2022? Get ready to explore the endless beauty of the two mountains, 200+ trails and 37 lifts Whistler has to offer. Here's what you need to know about the ski season policies in Whistler.
The mountain is scheduled to open on November 25 (get your gear ready)!
Lifts and gondolas will be running at normal capacity.
Face coverings will not be required in outdoor spaces like lift lines, chairlifts and restaurant patios.
Face coverings will be required on gondolas and indoors in places like restrooms, restaurants (not while you are eating or drinking), retail locations, lodging properties and on buses.
Guests looking to eat at on-mountain restaurants will need to book a reservation using the Time to Dine reservation service. Reservation slots will open one day before the date you want to book.
Guests ages 12+ will need proof of vaccination in order to dine at all indoor restaurants, restaurant patios and bars. Guests 18+ also need to show their photo ID.
Kids ages 12+ that are taking part in the ski and ride school programs that include lunch will require proof of vaccination.
---
Tips to get the full Whistler experience during your trip
Here are some insider tips to help make your Whistler trip as amazing as possible.
Many restaurants are short-staffed due to the pandemic, so please be patient. Make reservations for dining and plan ahead. Click here for a full list of what is open in Whistler right now.
Support local! There are amazing shops and restaurants in town that you won't be able to experience anywhere else.
Book your activities ahead of time so you don't miss out on the vacation you've been waiting for.
Have any questions? Let us help! One of our travel consultants will be happy to talk with you to make your ideal Whistler vacation a reality. You can get in touch with us here.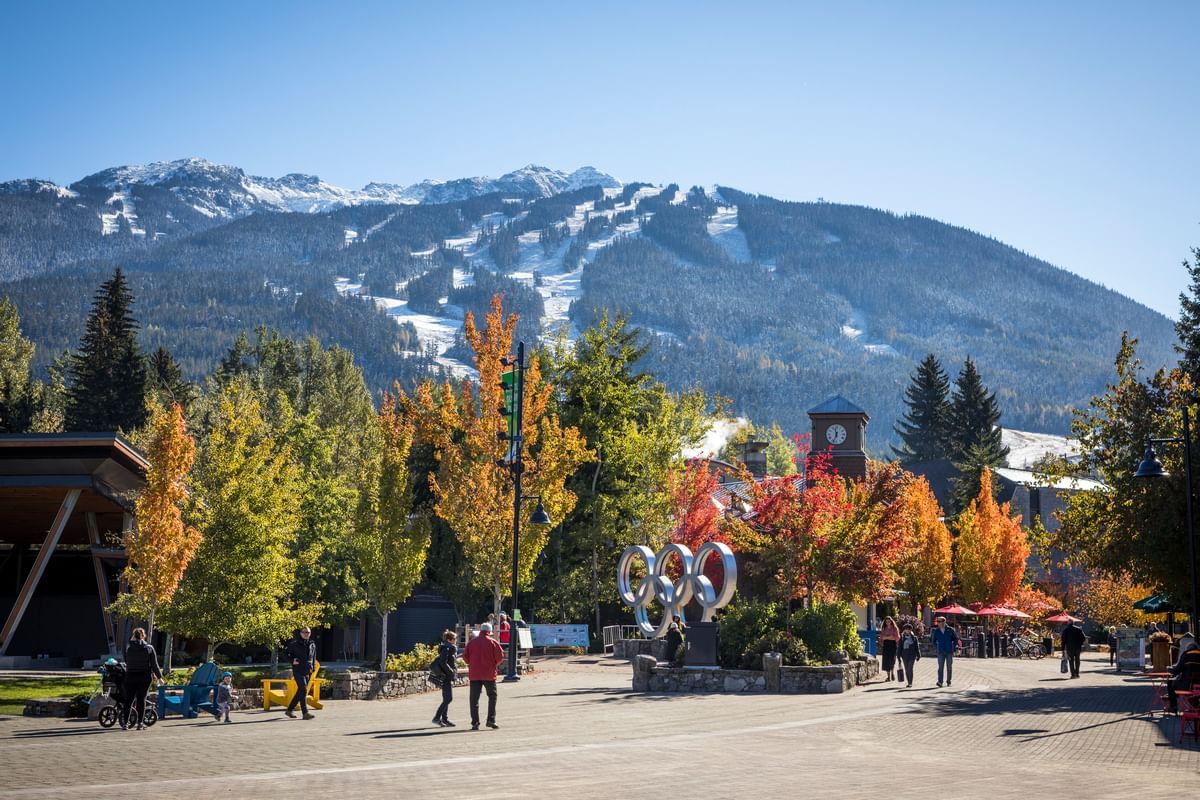 Image via Tourism Whistler/Justa Jeskova
We can't wait to welcome you back to Whistler!