Amenities
Slope-side all suite property
The highest hotel on Blackcomb Mountain and Whistler's only ski-in/ski-out hotel, Blackcomb Springs Suites is a secluded mountain lodge resort in a lovely woodland setting. As our guest, you will enjoy an array of amenities and services designed to enhance your stay, from a fitness center, an outdoor pool, and two hot tubs to complimentary perks like Wi-Fi, frequent free shuttle service into Whistler Village.
OUTDOOR POOL & HOT TUBS
Don't forget to pack your swim suit and enjoy the peaceful mountain setting in our outdoor heated pool and slope side hot tubs.
Open from 10am - 10pm.
— Ski, board and Bike Storage —
We are pleased to offer complimentary ski, board, and bike valet and storage for all our guests. Whistler Blackcomb has a ski valet/rental store located in our hotel at the Lobby level. Arrangements for ski rentals can be conveniently made through our ski valet.
— FREE SHUTTLE —
Whistler Transit provides a regularly scheduled shuttle service, allowing our guests a convenient, and free, way to access Whistler Village.
— FITNESS CENTRE —
For those who don't get quite enough exercise in Whistler's outdoor adventure playground, we have a fitness room available at no extra charge.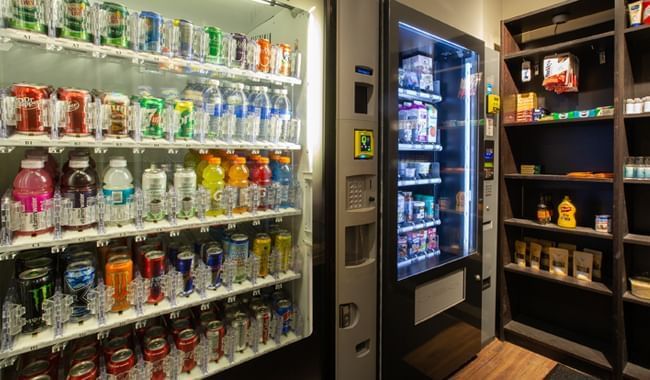 — ON-SITE ESSENTIALS —
Need some essential items? Not to worry, we carry a number of items such as eggs, milk, bacon, cereal, as well as ice cream, snacks, and more. All items are available to purchase 24-hours a day.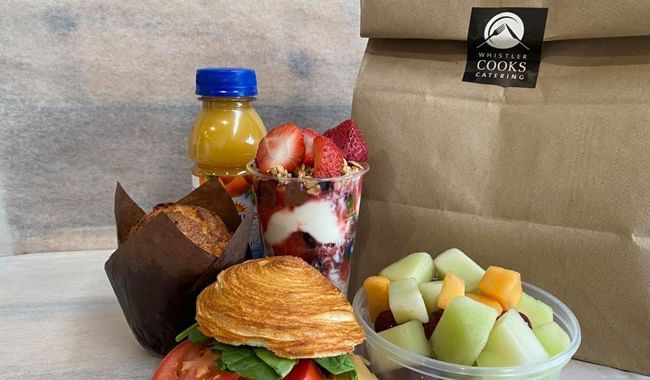 — BAGGED BREAKFAST & LUNCH DELIVERY —
We are pleased to offer an excellent variety of bagged breakfast options and lunch-to-go. Simply place your order before you arrive, or the day before you would like the items delivered to your suite, and you can enjoy a hearty meal. Inquire with our front office team for ordering details.