Why Book With Us?
With an abudance of ways to book a hotel in room Whistler, it can be confusing to know exactly how to book. To get the best deals and the most flexible cancellation policies, the best way to book is direct online or by phone. Not convinced? Here are a few reasons why booking diret is always better.
BEST RATE GUARANTEE
Blackcomb Springs Suites guarantees the lowest rates. If a lower rate is found on another channel, we promise to match it when you book direct with us.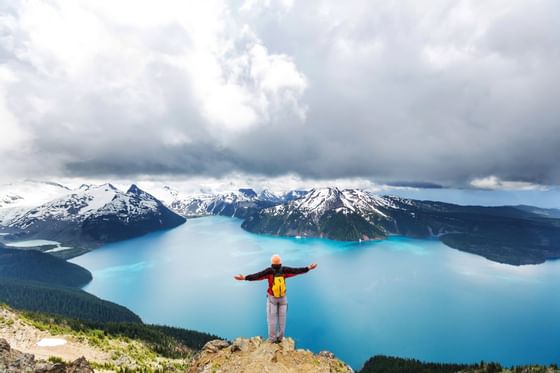 LOCALLY BASED TRAVEL EXPERTS
Our Front Desk Team are all based out of Whistler, so you know the information you're recieving is hot off the press from the local area. From the best places to eat or the best runs to ski, our team knows all the ins and outs. As local experts, they can give you real-time mountain reports, local tips, and offer a personalized booking experience. Ask them anything!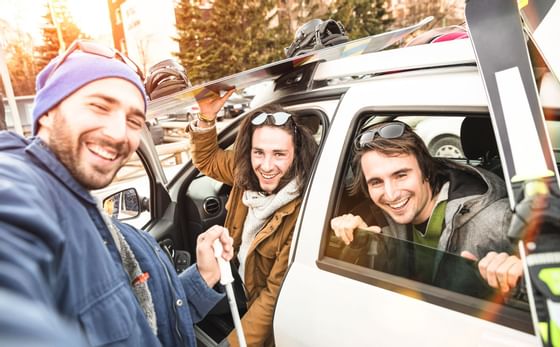 EXCLUSIVE RATES
Guests that book direct with Blackcomb Springs Suites are entitled to exclusive rates for future stays. In addition to offering the best rates for first-time guests that book direct, we also invite them back with an exclusive rate to return in the future. These rates are only available through the hotel directly, and cannot be booked through third-party websites.
See what our guests are saying abous us.
Beautiful Stay at Blackcomb Springs by Clique

We had a beautiful time at this true ski in ski out resort, everyone is so nice. I love the nature surroundings, beautiful ski lodge on the mountain, the air is so beatiful and fresh, room is very clean and comfort, we loved the pool and hot tub too, feel recharged and refreshed after the vacation. Thank you so much!

2023-03-01
A very comfortable and well appointed suite. We had a suite at the back facing the forest and it was very quiet and restful. We were on a very long road trip so it was appreciated. The front desk staff were very helpful. Not our first time there and we'll definitely be back.

2023-04-19
Best Lodge to Stay at in Whistler

10 of us stayed here in April and had an awesome ski weekend. The staff here are so nice and make you feel like you're in a 5 star hotel. There were lots of nice touches like hot chocolate, free ski valet, parking til 4pm the next day and I really appreciated it.

2023-04-01
Super Clean and Well Equipped Pet-Friendly Hotel

Loved this hotel! It was super affordable for 1 night and was pet-friendly :) The staff were very very kind and helpful. I loved the full kitchen and that it was fully equipped. We will be back in July!

2023-06-01
I come to Blackcomb Suites with my friends once a year to ski, and the service is just top notch. Having stayed in a number of American hotels over the past couple of years, the service has gone downhill for most (due to insufficient staff, covid, etc.), but somehow Blackcomb Suites continues to surpass expectations on service. I would give this place every top rating I can from how great they make our stay, every time we come.

Thank you Blackcomb Suites!

2023-02-01
We love the location, ski valet, and the amenities. Rooms are very quiet and have kitchens where you can cook. They have utensils too and a fairly huge fridge. We enjoyed their hot tubs and pool. Staff are very friendly and available 24/7. Their parking is underground which is helpful when it is snowing.

2023-03-01
This hotel was fantastic and ticked so many boxes for us. It was a short walk to the gondola and then a little further walking into Whistler village. There is also a free shuttle from the village/hotel if you don't want to walk. We really enjoyed the kitchenette in the room and it had all the kitchen items/utensils that we needed. The hotel has a pool/games room etc but we didn't get a chance to use these. We would love to come back in the winter and we would definitely stay here.

2023-06-01
Great Location and Amenities

Really easy ski valet, able to pickup rentals and walk right out onto one of the runs. Provided a shuttle to and from the village so distance wasn't an issue. The staff are all friendly and the hottub and pool are both amazing as well. Would definitely recommend.

2023-03-01
This is the best property in Whistler Blackcomb. No schlepping of skis, just head right out your door onto the slope. The accommodations are very nice, updated and comfortable and the full kitchen is very handy.

2023-03-01
Excellent value for money, especially if you can share suite. It is a very well organized hotel. We stayed (three times) in a studio suite which comes with a full kitchen. As it's a bit of a walk from the village, it's great that they supply a free shuttle bus which goes every 20 mins or so.

2023-04-01