HIKING WHISTLER - INSIDER TIPS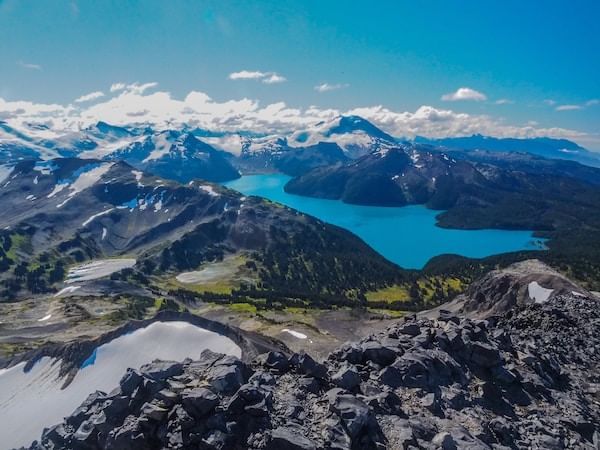 Whistler and it's surrounding area boasts an extensive network of well-maintained trails that cater to hikers of all skill levels. From leisurely strolls through verdant forests to challenging alpine treks, there is a trail for every adventurer. As you venture along the trails, you'll be greeted by awe-inspiring vistas of snow-capped peaks, crystal-clear lakes, and lush meadows adorned with vibrant wildflowers. Whether you're seeking solitude and serenity or seeking the thrill of conquering lofty summits, hiking in Whistler promises unforgettable moments and a deep connection with nature's wonders. Read on to find out more about some of our locals' favourite hiking trails.
LEVEL OF DIFFICULTY
Though there is not a standard unit of measurement used when a trail is dubbed easy, moderate, or difficult, there are a few common characteristics.
Easy – Generally flat and wide trails, with fewer kilometres to travel, and less elevation gain.
Moderate – Trails begin to get steeper and narrower. There are more obstacles such as rocks and tree roots. Trails are often longer and there is more elevation gain.
Hard – Steep trails with extensive kilometres covered and high elevation gain. These trails are reserved for those with hiking experience.
Remember, no two trails are alike. Though two trails may be ranked the same in difficulty level, the trail conditions can differ. Do your research before going on a hike and make sure you are adequately prepared for the trail you are about to do. Bring food and water, extra layers, sunscreen. Wear proper footwear for the terrain and consider bringing hiking poles on steeper hikes.
Lost Lake
Distance: 2.7km Elevation Gain: 85m
Difficulty: Easy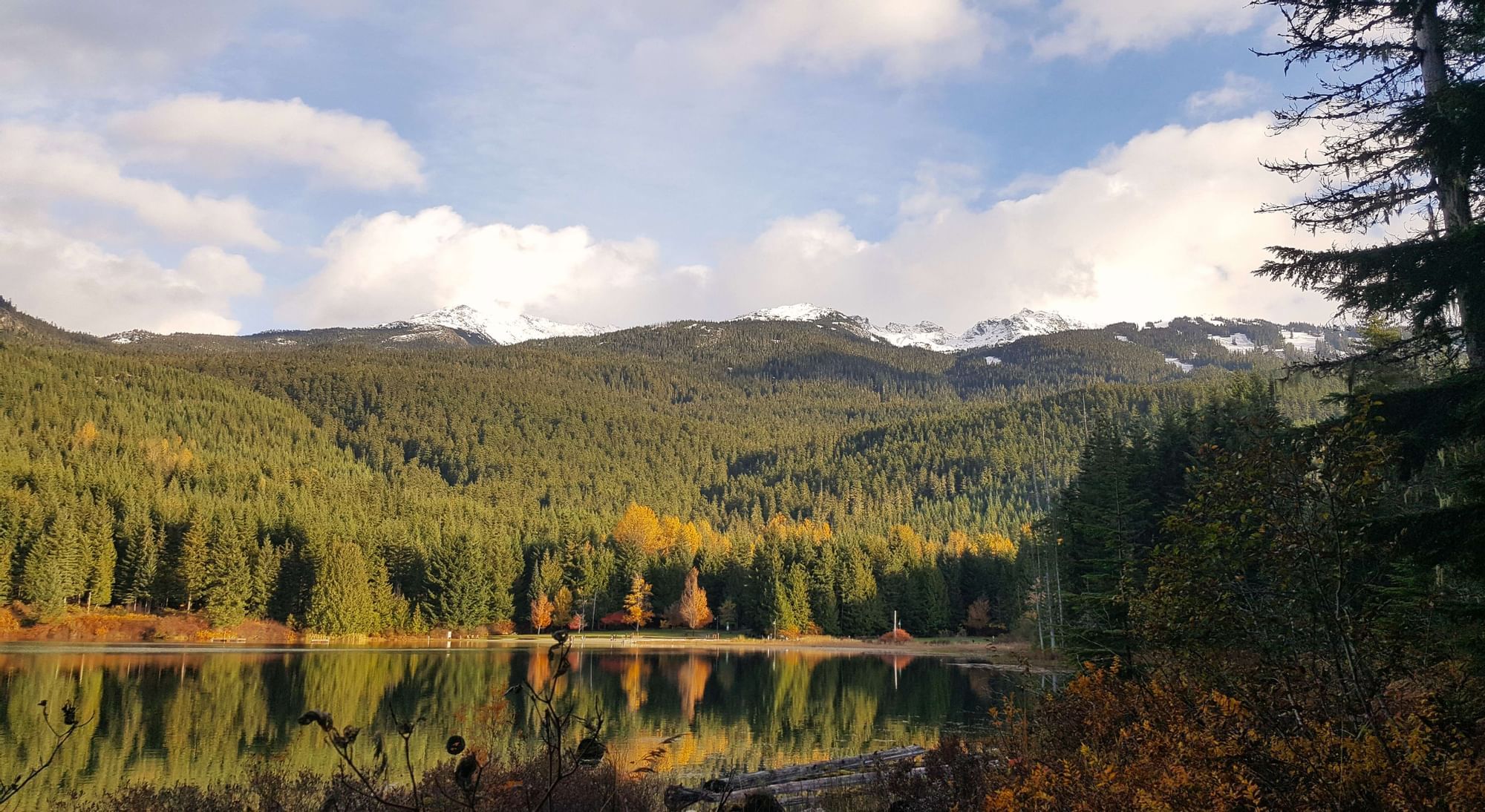 The Lost Lake trailhead is located in the heart of the village and due to its convenient location, it is a locals' favorite for short walks/runs. The Lost Lake nature trail is a 2.7km loop around the lake itself. It is a fun trail with plenty of viewpoints of Whistler and Blackcomb Mountain, it also features several docks and benches where you can take a seat and enjoy the view. Once you have completed your walk, you can spend the rest of your afternoon at Lost Lake Park. The best part about this trail is that it's only 1.5km away from Blackcomb Springs Suites. It's the perfect place to spend your summer afternoon.
Trainwreck Trail
Distance: 2.3km Elevation Gain: 46m
Difficulty: Easy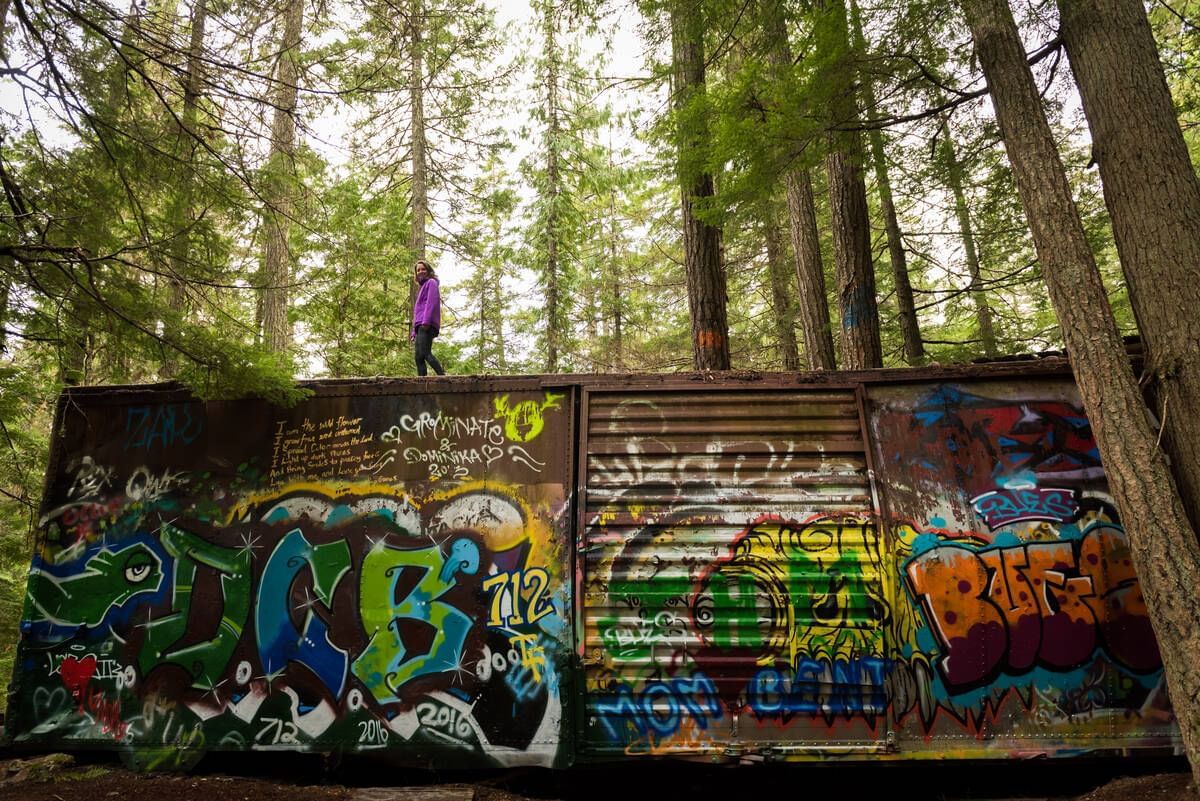 Image via Tourism Whistler/Mike Crane
This family friendly hike is one of the most popular in the area, and for good reason. It is accessible for all hiking abilities as it is very flat and short, and the views at the end are endlessly fascinating. Instead of a panoramic view or a turquoise lake, hikers are rewarded with a slice of Whistler history and art. Discover the remnants of an old train crash near the banks of the Cheakamus River. These now graffitied train cars look a little different than they did back in the day, decorated in brightly coloured art and design. They are a perfect picture moment, and the sight of the Trainwreck has become synonymous with hiking in Whistler
JOFFRE LAKES PARK
Distance: 10km Elevation Gain: 370m
Difficulty: Moderate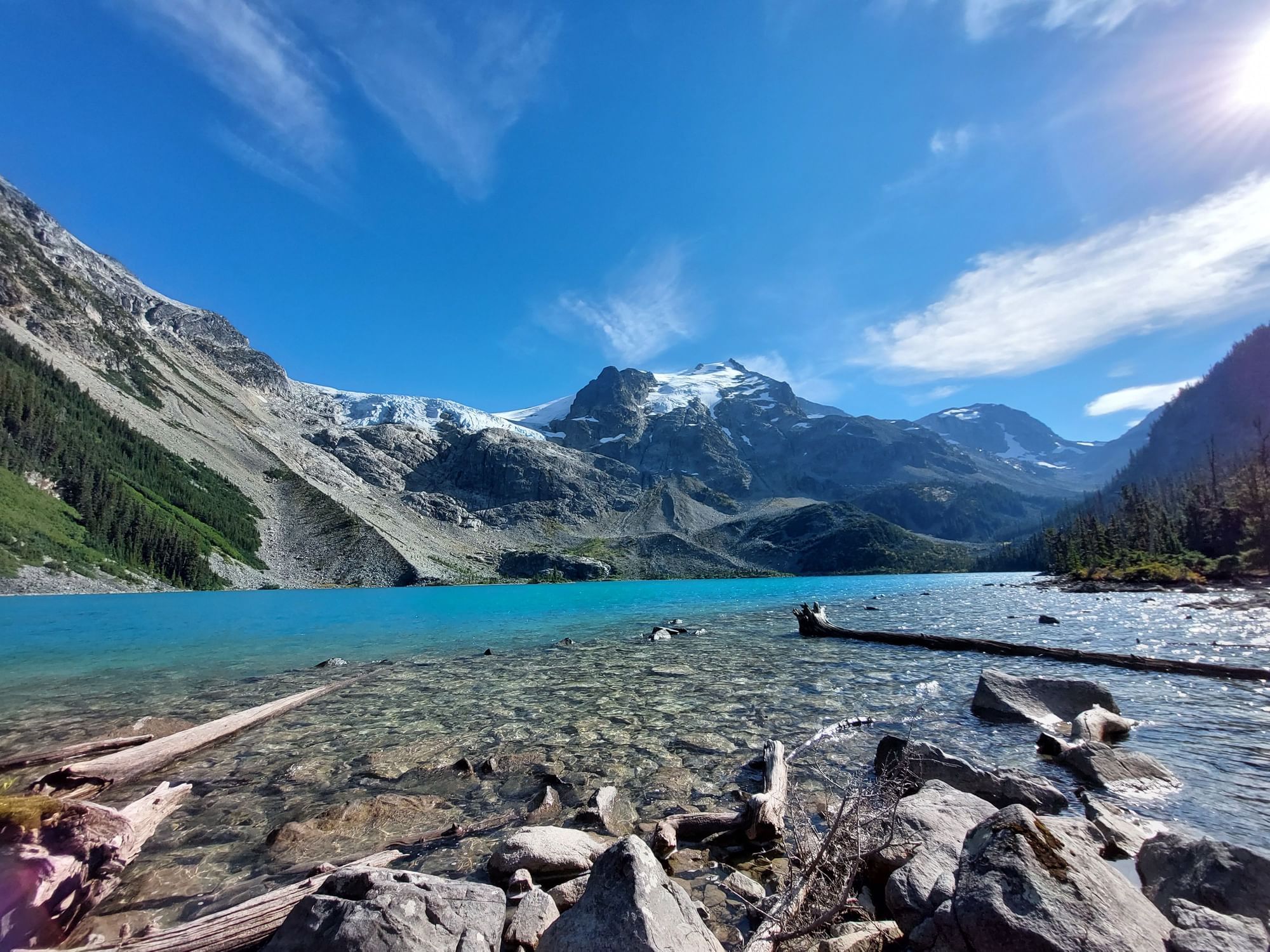 The Joffre Lakes Park is located north of Whistler, the drive from Whistler to the Joffre Lakes Park takes about an hour on highway 99. However, more than 190,000 visitors still make the trip there every year for its awe-inspiring natural beauty. Known for its stunning turquoise waters, the three picturesque glacier-fed lakes—Lower, Middle, and Upper Joffre—offer a mesmerizing spectacle, with their vibrant hues contrasting against the snow-capped peaks. The lakes are part of Joffre Lakes Provincial Park, a protected area that showcases the splendor of the surrounding glaciers, rugged peaks, and lush forests. At 10 km, the hike to Joffre Lakes not too long, but with a steady uphill climb and several technical sections, it still offers a challenge.
Blackcomb Ascent Trail
Distance: 5.5km Elevation Gain: 1,178m
Difficulty: Hard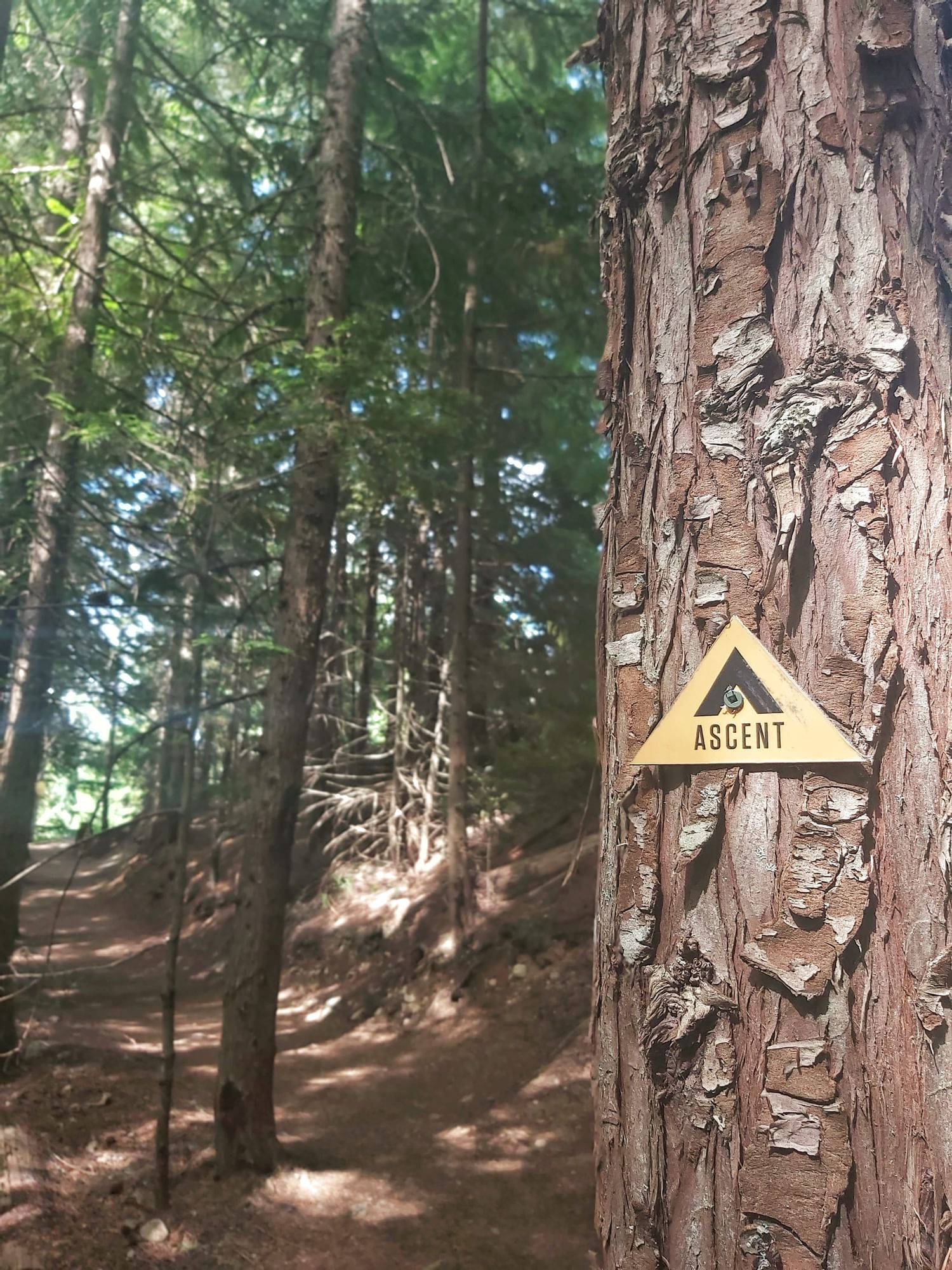 This trail may be short at only 5.5km, but it is certainly a challenge. Test yourself as you embark on a continuous climb up Blackcomb Mountain. This three-part hike (consisting of Little Burn, Big Burn, and Heart Burn trails) starts off in the forest before branching out into the now-grassy ski slopes. This is the perfect hike to spot bears – they love the grass and wide-open spaces. Don't forget to stop and look behind you along the way or else you'll miss the incredible views of Rainbow Mountain. But the best part about this hike? The trailhead is only a few metres away from our backdoor and is the easiest hike to reach from Blackcomb Springs Suites. Venture down from the hotel to Whistler Blackcomb to pick up your Ascent Trail ticket for your access to the mountain and gondola ride down.