THINGS TO DO IN WHISTLER THIS FALL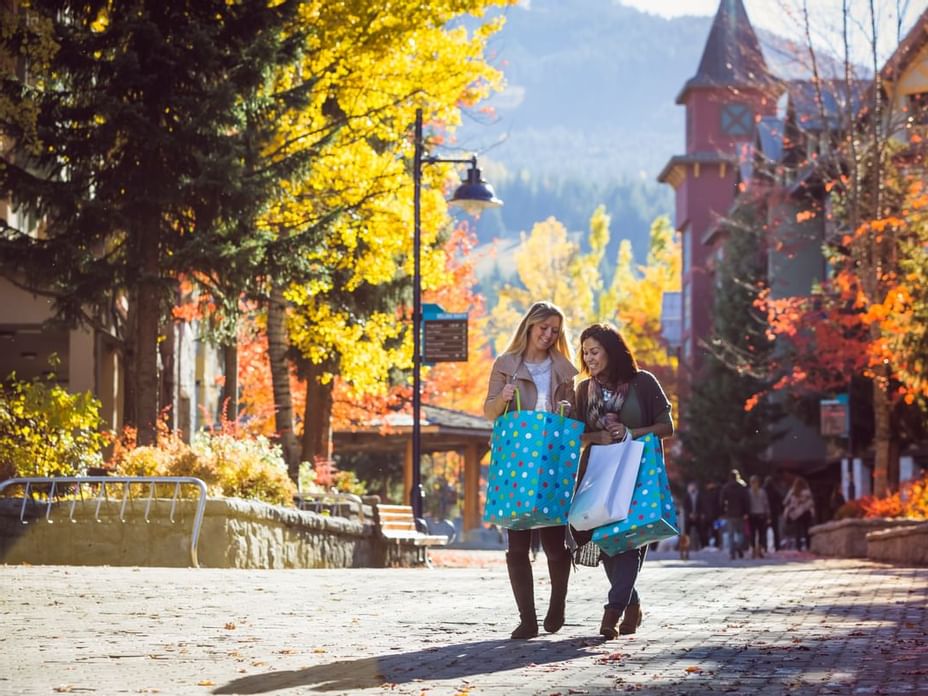 Image credit:Tourism Whistler / Justa Jeskova
If you think the only time to visit Whistler is in the Winter, now is the year to experience Fall in the mountains. From great Whistler hotel deals to the stunning autumn scenery - it's the perfect excuse to take that vacation you've been craving.
Just because the slopes aren't open yet doesn't mean there is a shortage of activities in town. Whether you're a foodie looking to indulge in the dining scene, an adventure seeker, or a little bit of both: it's time to start planning your Whistler getaway. Here are some of the top events happening in Whistler this fall that you won't want to miss.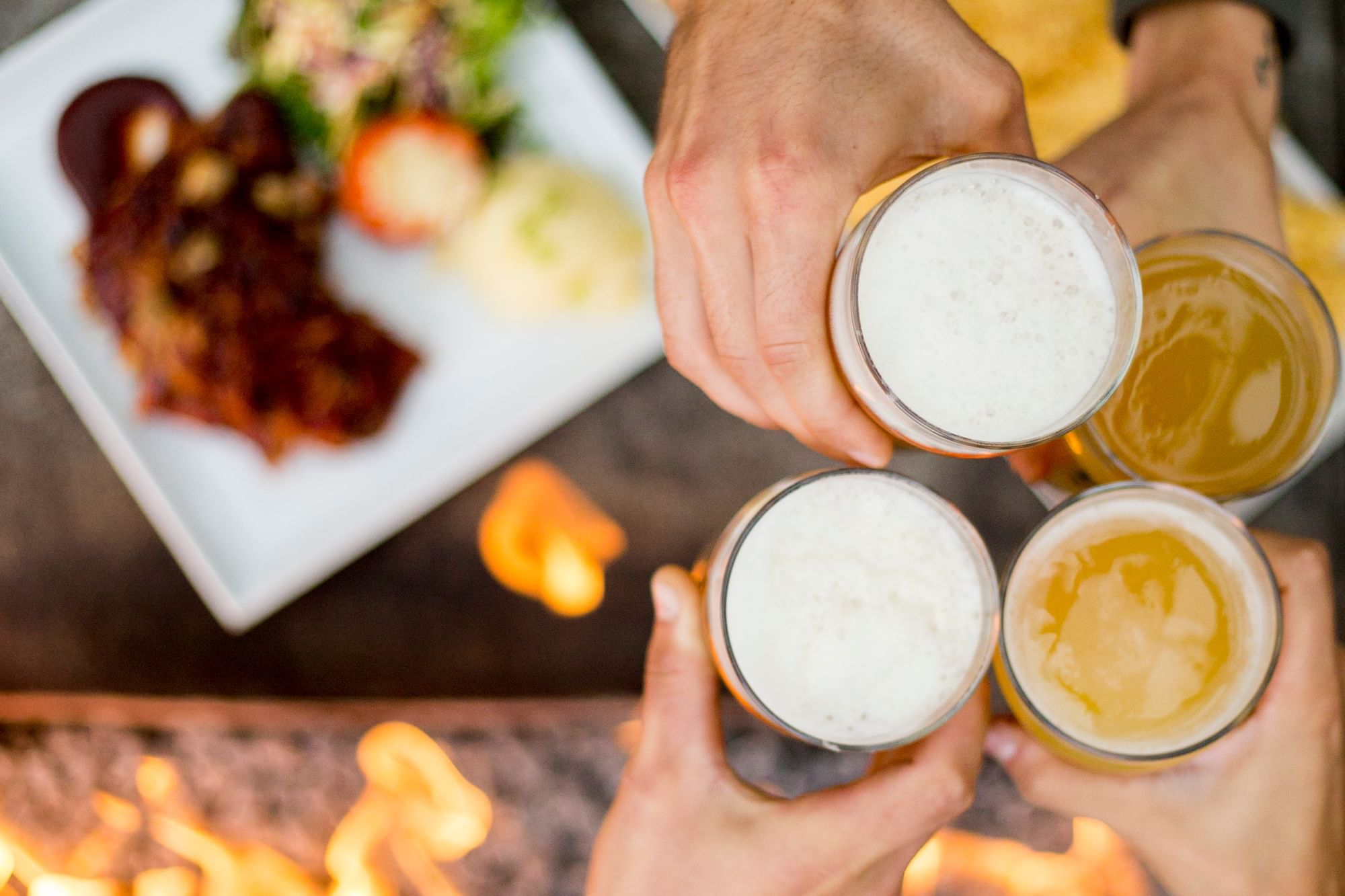 Image credit: Abby Cooper/Gibbons Whistler
WHISTLER CRAFT BEER MONTH
Whether you're a craft beer connoisseur or just getting to know the world of hops, Whistler Craft Beer month is ready for you. Various pubs, restaurants, and companies around Whistler are showcasing the best craft beers with awesome events during the entire month of October. Get ready for Tap Takeovers, Booze-infused brunches, beer & boot camp events, tasting flights galore, and more. Here are some of our top picks.
When: October 1–31
Where: Hunter Gather, The Beacon, The Fitzsimmons Pub, Stinky's on the stroll, Tapley's Pub, RMU
Forget what you know about normal bingo. Grab your bingo card at one of these six participating pubs during the month of October and enjoy a pint at each location to fill out your card. Bring your completed card to Coast Mountain Brewing for a free 20oz pint and to enter the raffle to win a Prior Snowboard!
When: Every Friday, Saturday and Sunday morning in October
Where: Stonesedge Kitchen
Breakfast beers anyone? The chefs at Stonehedge Kitchen created a delicious beer-infused breakfast feature for you to start your day off right. Pair it with a refreshing Twin Sails or Strangefellows beer for the full experience.
When: Every Thursday in October from 6-7 p.m.
Where: The Mountain Club
Beer may not help your balance, but it definitely makes for an entertaining yoga class. Head to The Moutain Club any Thursday in October for an hour-long yoga practice that includes one free beer from a B.C. craft brewery. The cost is $10 per person.
When: October 1–31
Price: 24$
Head to The Core climbing gym to test out your bouldering skills (think Free Solo, without the terrifying heights) before heading next door to Taplyer's Pub for a rewarding pint.

Check out all the events here!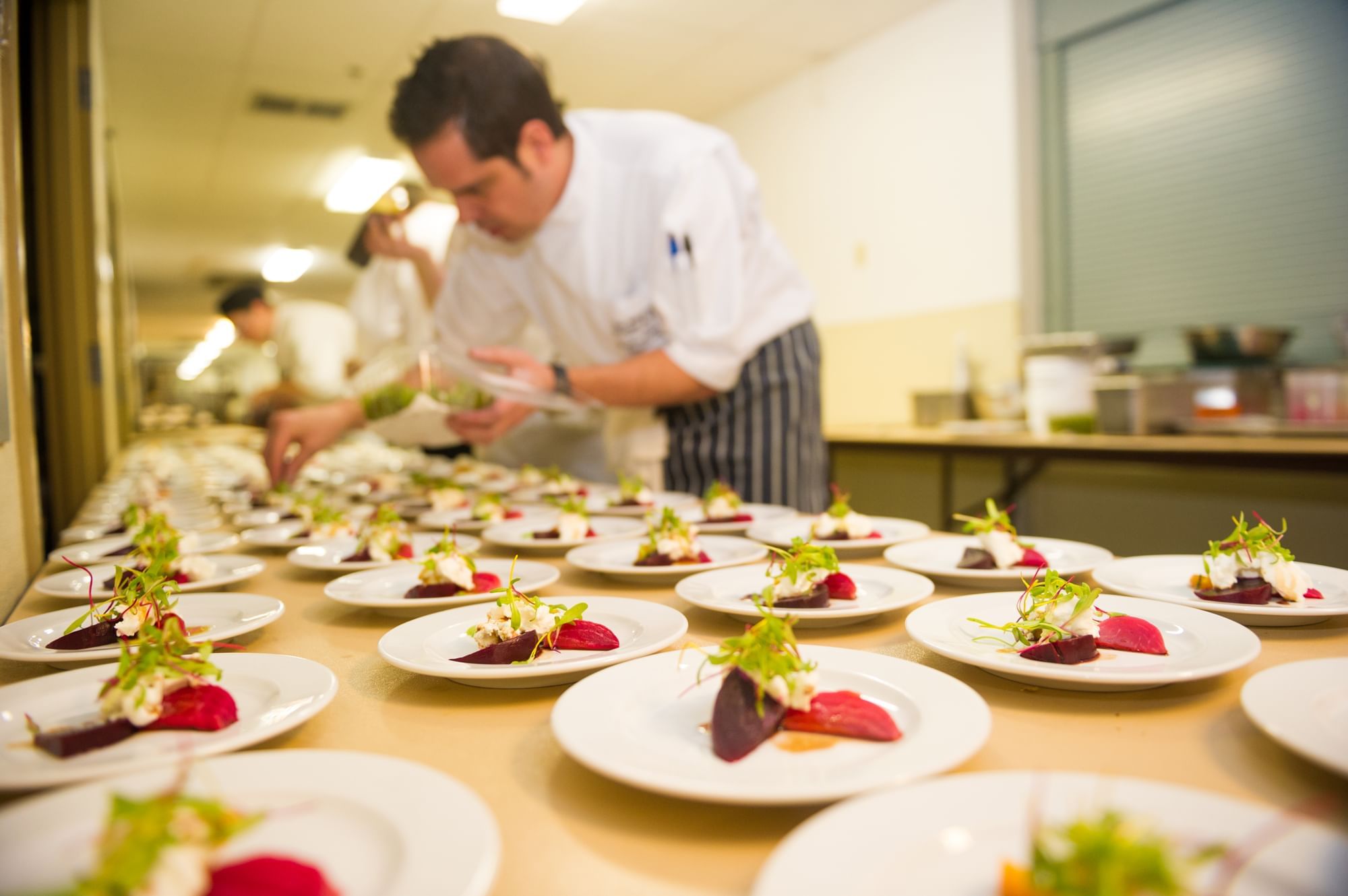 Image credit - Tourism Whistler / Mike Crane
CORNUCOPIA WHISTLER
Fall is hands-down the best time to get a taste of Whistler's world-class dining scene thanks to Cornucopia Whistler. What started as a festival to showcase the local food and wine scene has turned into a must-experience event for any gastronome.
Experience over 25 intimate and educational wine tastings, five-course dinners from the best chefs in the Sea to Sky region, Murder Mystery Dinner parties, Winery Speed Dating and more.
Below includes some of the signature events to tease your tastebuds.
When: November 4
Satisfy your wanderlust with this unique culinary journey. Go on a journey around the world as you enjoy internationally-themed tapas paired with exotic beverages.
When: November 19
Cornucopia's legendary house party is back! This 'secret' party includes a buffet-style meal and drink choices from Italy, Oregon, California, Ontario, South Africa, Spain, and more.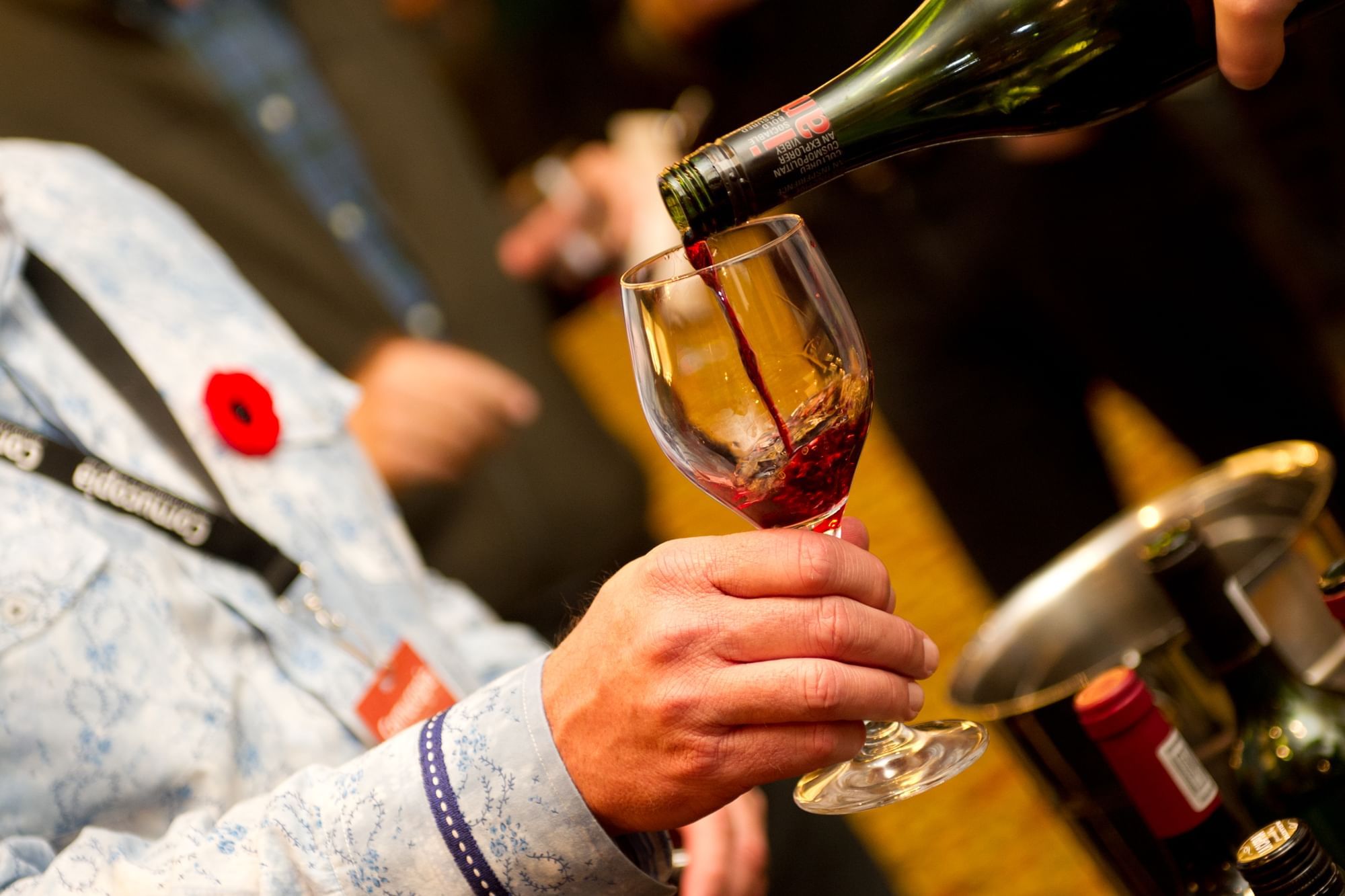 Image credit - Tourism Whistler / Mike Crane
When: November 13
25 years of celebrating the best cuisines Sea to Sky has to offer calls for a celebration like no other! Five premier executive chefs have partnered with a winery of their choice to present a delicious food and drink pairing for you to feast on. Plus, they'll be prizes for lucky guests to take away.
The best part? Many restaurants in November are also offering great deals on meals that you won't find in the peak winter season. Book your dining experience ahead of time so you don't miss out. Save money while experiencing high-class dining.
When: November 26
The theme is simple - anything you can expect to be poured (with alcohol in it), will be at this party. Groove to the DJ while you enjoy a selection of beers, ciders, spirits, and wine.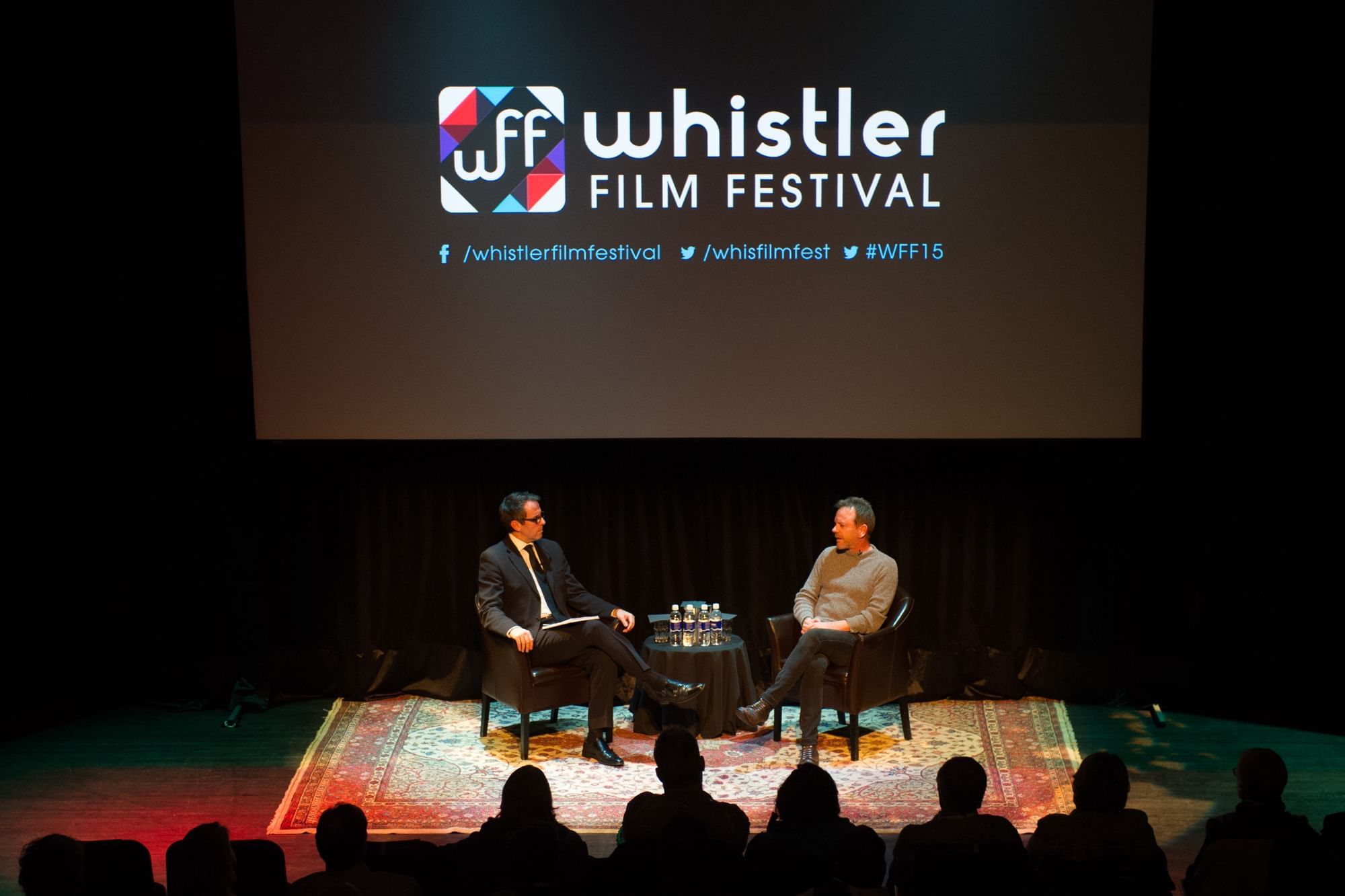 Image credit - Tourism Whistler / Mike Crane
WHISTLER FILM FESTIVAL
Move your movie night to the mountains with the 21st annual Whistler Film Festival. Since its inception in 2001, the festival has grown to be an internationally renowned event for professionals and casual film enthusiasts alike.
From December 1-5, 2021 you can watch up to 30 feature films and ten short films in-person in Whistler. Catch the best new Canadian films, other international award-winning films and world-first movie premieres live from Whistler. There will be special appearances by actors and directors, plus plenty of networking and talent programs for emerging and established artists. And of course, filmmaker apres parties to keep the celebration going.
The full lineup will be released on November 2n, 2021. Get a sample of what to expect and check out the seven teaser films they already announced.
MORE EVENTS TO CHECK OUT IN WHISTLER THIS FALL
Adventure seekers can get their adrenaline fix by ziplining, ATV touring, bear viewing, bungee jumping, hiking and more.
For those looking for a relaxing getaway, take advantage of the world-famous Scandinave Spa Whistler overlooking the beauty of Mount Sproatt. Or hit the easy button and book a reservation at the Blackcomb Springs Suites hot tub.
Looking to immerse yourself in culture and learn something new? The Squamish Lil'wat Cultural Centre gives visitors a deeper insight into the cultures of the Squamish Nation and Lil'wat Nation.
For a full list of things to do in Whistler this fall, click here.