WHISTLER GROCERY SHOPPING GUIDE
Stock Up Like a Local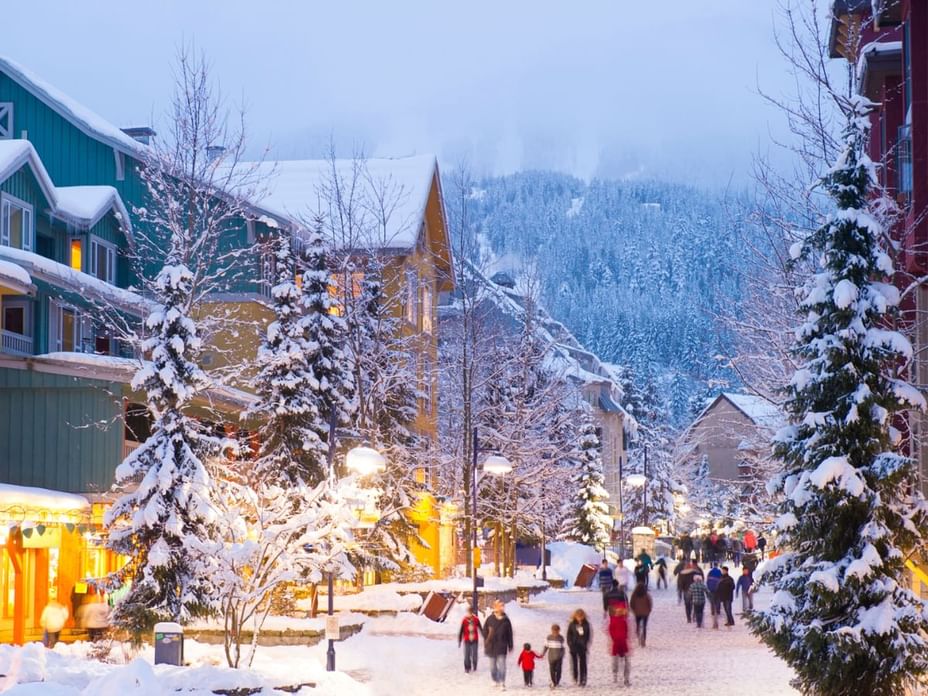 Whether you're visiting Whistler for a winter ski vacation or a summer hiking getaway, one thing remains constant: the need for groceries. To help you make the most of your Whistler experience, we've put together a comprehensive guide on grocery shopping in Whistler, so you can stock up like a local and make the most of your time in this beautiful resort town.
After getting your groceries, you can make delicious meals in any of our suites with a fully equipped kitchen.
Where to Shop?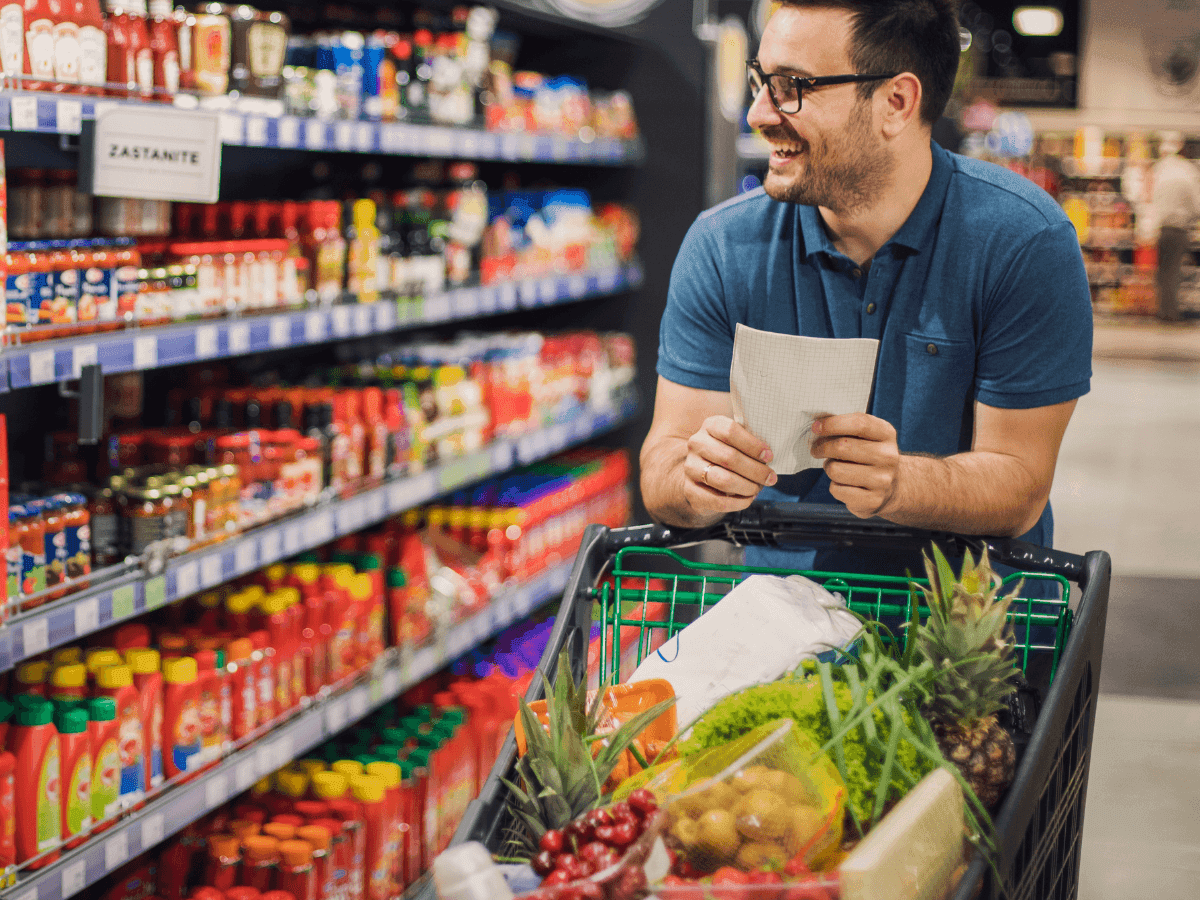 1. The Whistler Grocery Store
Unique Selling Point: Convenience
Address: 4211 Village Square, Whistler, BC V0N 1B4
Located right in the heart of Whistler Village, The Whistler Grocery Store is a one-stop shop for all your grocery needs. Its central location makes it incredibly convenient for visitors, our hotel guests can easily go there by taking the free shuttle . Here, you'll find a wide variety of products, from everyday essentials to gourmet items. The store also stocks a selection of local products, making it a great place to pick up souvenirs or try some regional delicacies.
2. Nesters Market
Unique Selling Point: Local Focus and Community Engagement
Address: 7019 Nesters Rd, Whistler, BC V8E 0X1
Nesters Market is a popular choice among locals and visitors alike. What sets it apart is its strong commitment to the community and local suppliers. You'll discover a range of products from British Columbia, including fresh produce, dairy, and meats sourced from nearby farms. It's the ideal place to support local producers and get a taste of the region's flavors.
3. Fresh Street Market
Unique Selling Point: Specialized Products and International Selection
Address: 4330 Northlands Blvd, Whistler, BC V0N 1B4
The Fresh Street Market is known for its diverse selection of specialty items. If you have specific dietary preferences or are looking for international ingredients, this is the place to go. You'll find organic, gluten-free, and vegan options, as well as a wide array of international products. It's perfect for those seeking unique ingredients for special recipes.
4. Creekside Market
Unique Selling Point: Proximity to Ski Lifts and Wide Selection of Deli Food
Address: 2071 Lake Placid Rd, Whistler, BC V8E 0B6
Steps away from the Whistler Blackcomb Creekside Gondola, Creekside Market offers a shopping experience like no other. With stunning mountain views, this grocery store also has a wide range of deli food which makes it a very convenient pit-stop for lunch or for a quick snack on a ski day.
5. Sewak's Your Independent Grocer Whistler
Unique Selling Point: Generic Products with Budget-friendly Pricing
Address: 8200 Bear Paw Trail, Whistler, BC V0N 1B9
This is the shop to visit if you are doing budget-friendly shopping in Whistler. Your Independent Grocer has a wide varity of generic brand products and offers bulk purchasing options at discounted rates.
Summer's Special - Whistler Farmers' Market
Location: Upper Village Stroll, base of Blackcomb Mountain
If you're in Whistler during the summer months, don't miss the Whistler Farmers' Market every Sunday. This outdoor market is a hub for fresh, seasonal, and local produce, as well as handmade artisanal products. It's an excellent place to mingle with locals, try delicious treats, and support small-scale farmers and artisans.
The Ultimate Time-Saver - Whistler Grocery Delivery Services
For ultimate convenience, consider using Whistler Delivery's services. Whistler Delivery shops and delivers your grocery to your doorstep, this service is perfect for those who want to spend more time enjoying the outdoors and less time shopping.
Insider Tips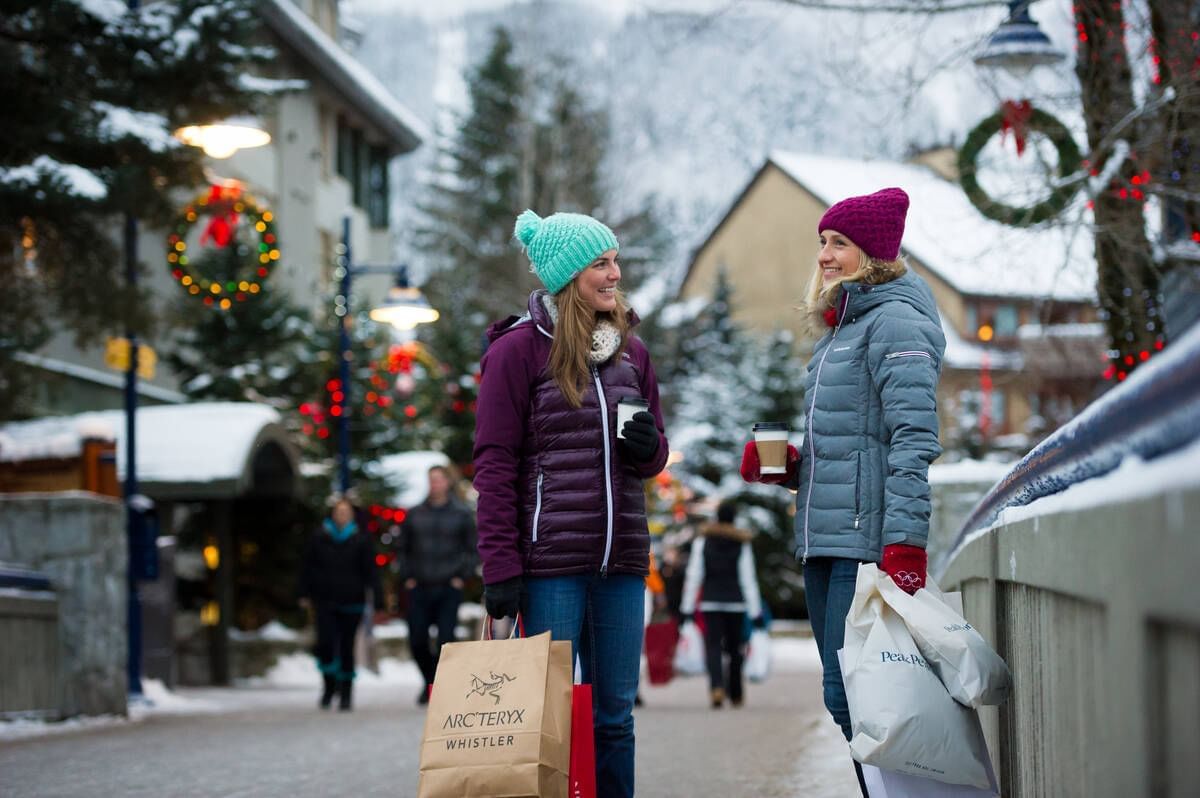 Tourism Whistler/Mike Crane
1. Sustainable Grocery Shopping in Whistler
Whistler is known for its commitment to sustainability. Be sure to bring your reusable shopping bags and consider purchasing products with eco-friendly packaging to minimize your environmental impact.
2. Whistler Grocery Store Recommendations
To shop like a local, ask residents for their favorite grocery store recommendations. They may lead you to hidden gems or lesser-known shops with unique offerings.
3. Whistler's Early Winter Shopping
If you're visiting Whistler in the early winter, don't forget to stock up on cold-weather essentials like hot cocoa, hearty soups, and ingredients for warming stews.
4. Whistler Grocery Shopping on a Budget
To maximize your budget, plan your meals in advance and make a shopping list. Opt for store brands, use loyalty cards, and take advantage of bulk discounts.
Stocking up on groceries in Whistler is not just a practical necessity but also an opportunity to explore the local food scene and embrace the mountain town's unique culture. So, grab your shopping list, head to the grocery store of your choice, and experience the joy of grocery shopping like a local in Whistler, while making the most of your time in this picturesque mountain paradise. Enjoy your stay!