EARLY WINTER CULINARY DELIGHT: DINING IN WHISTLER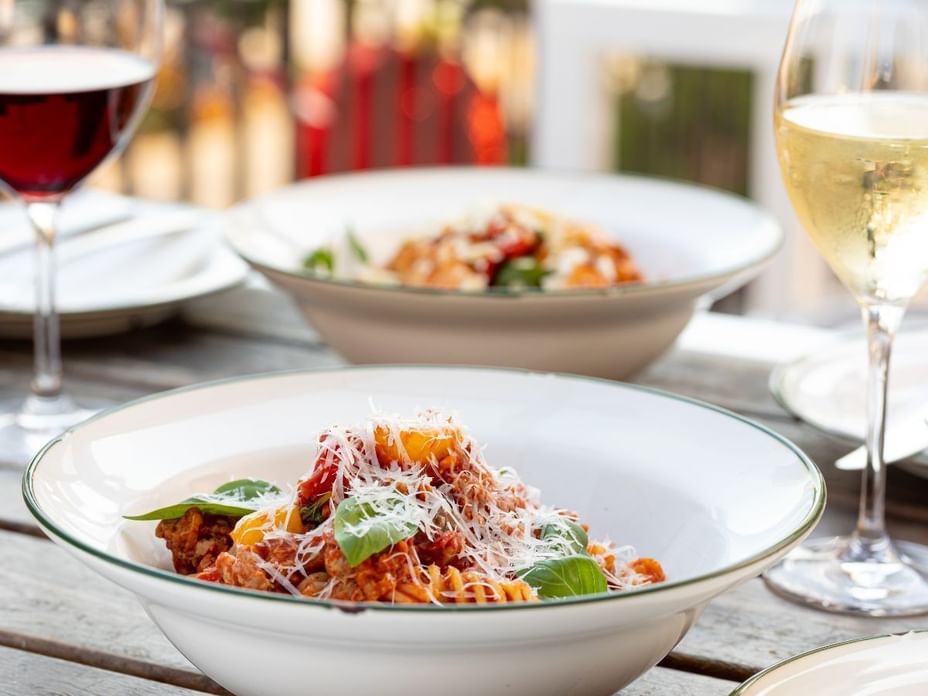 Whistler's colder season brings with it an invitation to explore the town's coziest restaurants and cafes. Amidst the snow-draped landscape, these dining spots offer more than just meals; they provide a comforting refuge with warm, hearty dishes that soothe the soul. Let's journey through some of Whistler's most inviting culinary havens, promising delightful warmth and delicious comfort.
Want to make a heart-warming homecooked meal while on vacation? All of our suites feature a full kitchen with a stove, an oven and more, allowing you to recreate any winter receipe here.
Hearty Breakfast Spot - Southside Diner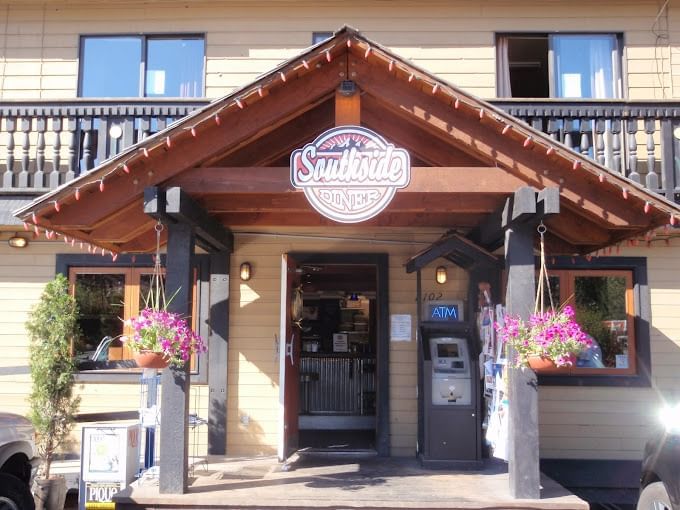 Photo Credit: Southside Diner
Start your day at Southside Diner, an iconic breakfast spot that exudes warmth and nostalgia. With a classic diner ambiance and a menu brimming with hearty breakfast options, this eatery provides the perfect morning escape. Indulge in traditional breakfast fare like their famous stacks of fluffy pancakes, sizzling bacon, and perfectly cooked eggs—the kind of meal that fortifies you against the brisk mountain air and sets the tone for a day of exploration.
Crispy Goodness on the Mountain - Crystal Hut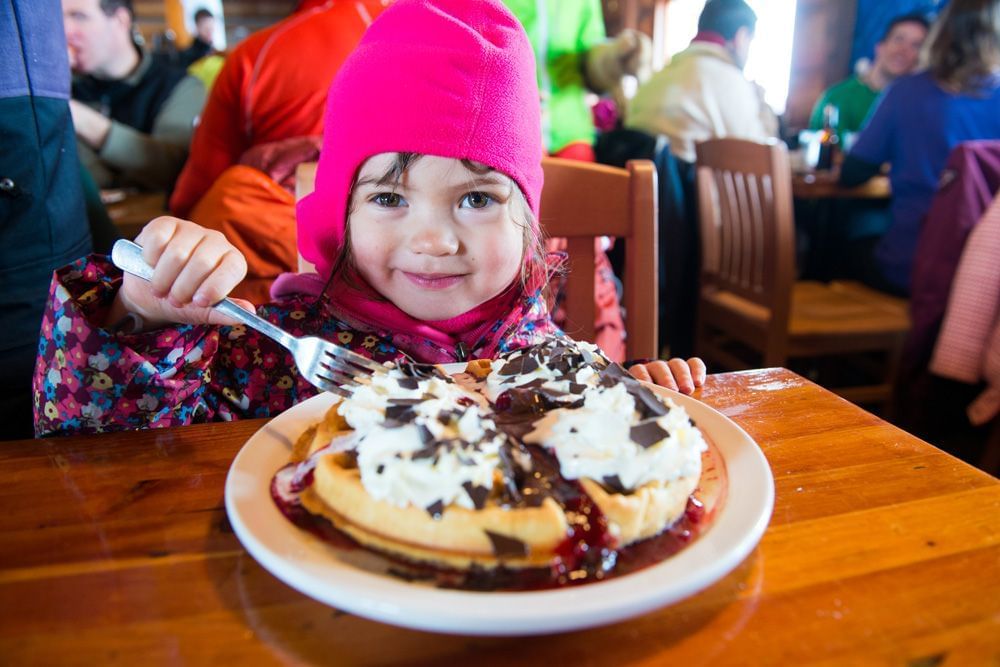 Photo Credit: Mike Crane
High atop the mountains, the Crystal Hut is a beacon for those seeking a delectable treat. Their famous Belgian waffles, served with a generous dollop of whipped cream and fruit toppings, offer a sweet indulgence against the breathtaking snowy backdrop. These waffles are not just a meal; they're an experience, enjoyed while soaking in panoramic views of the mountain. They are promised to bring a smile to your face and make your ski day even sweeter.
Après-Ski Delights - Garibaldi Lift Co. Bar & Grill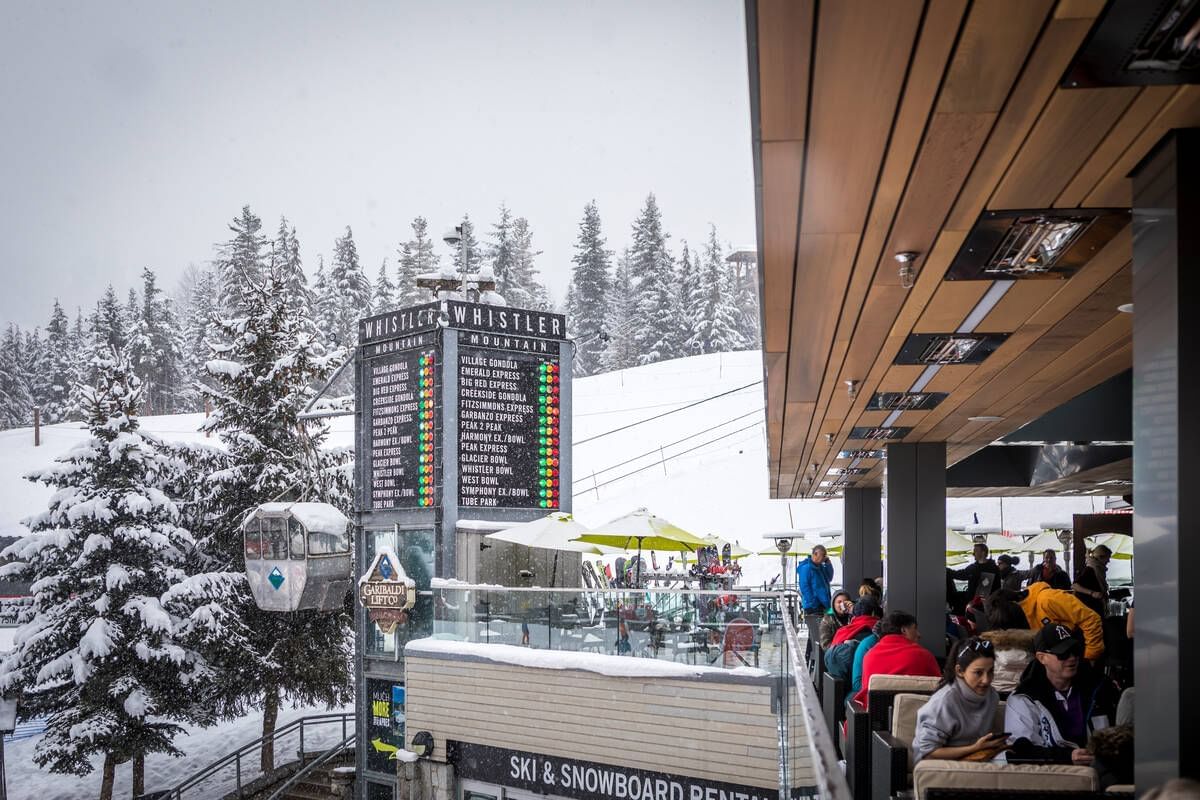 Tourism Whistler/Justa Jeskova
Garibaldi Lift Co. Bar & Grill is a classic spot for Après, located right beside the Whistler Village Gondola base station, just steps away from the slope. Sit at one of their patio tables with a fire in the middle and savor their hearty bites, from loaded nachos to savory burgers, paired with a selection of beverages. This bustling spot offers a cozy ambiance, perfect for warming up and unwinding after a day on the slopes.
Casual Dinner - 21 Steps Kitchen + Bar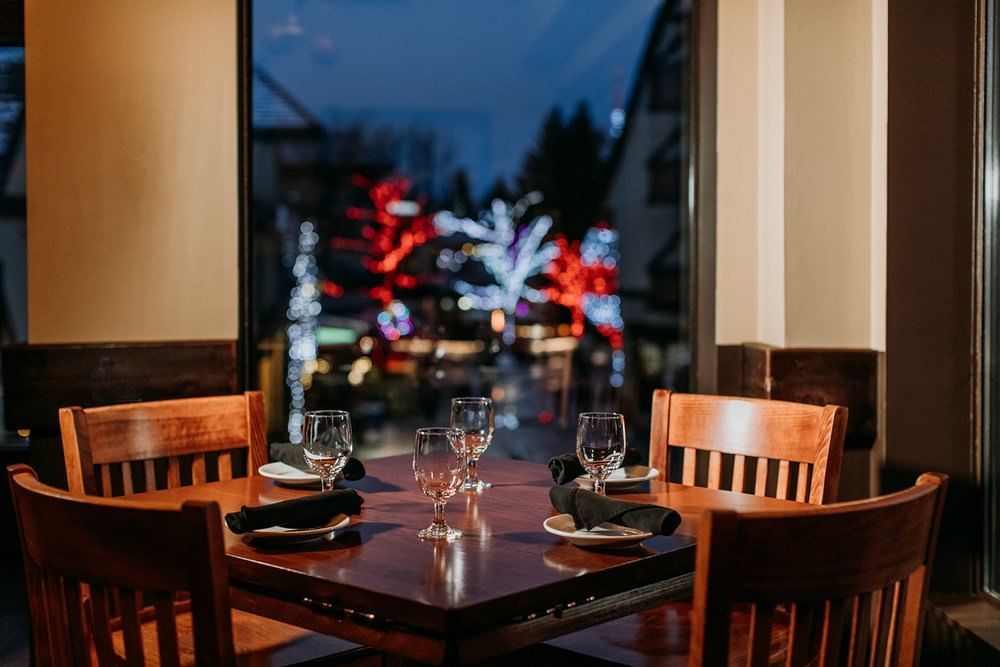 Photo credit: 21 Steps Kitchen + Bar
Step into the welcoming embrace of 21 Steps Kitchen & Bar, an inviting restaurant boasting a menu designed to warm your spirits. Feast on their comfort-driven menu, featuring dishes like the comforting braised beef short rib—a surefire way to stave off the winter chill.
Farm to Table Feast - Araxi Restaurant + Oyster Bar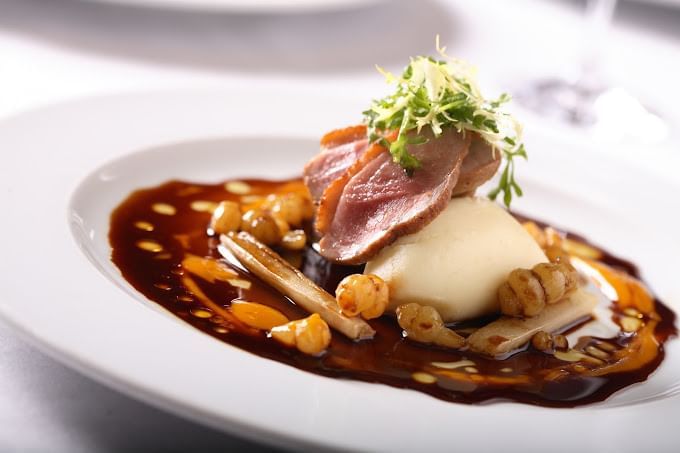 Photo credit: Araxi Restaurant + Oyster Bar
Araxi Restaurant + Oyster Bar is renowned for using fresh ingredients from the local area and a menu brimming with heartwarming dishes. Embrace the chilly season with their delectable dishes like the Northern Gold beef tenderloin or indulge in their gourmet seafood offerings.