LET'S GO HIKNG!
The Essential Guide to Whistler's Trails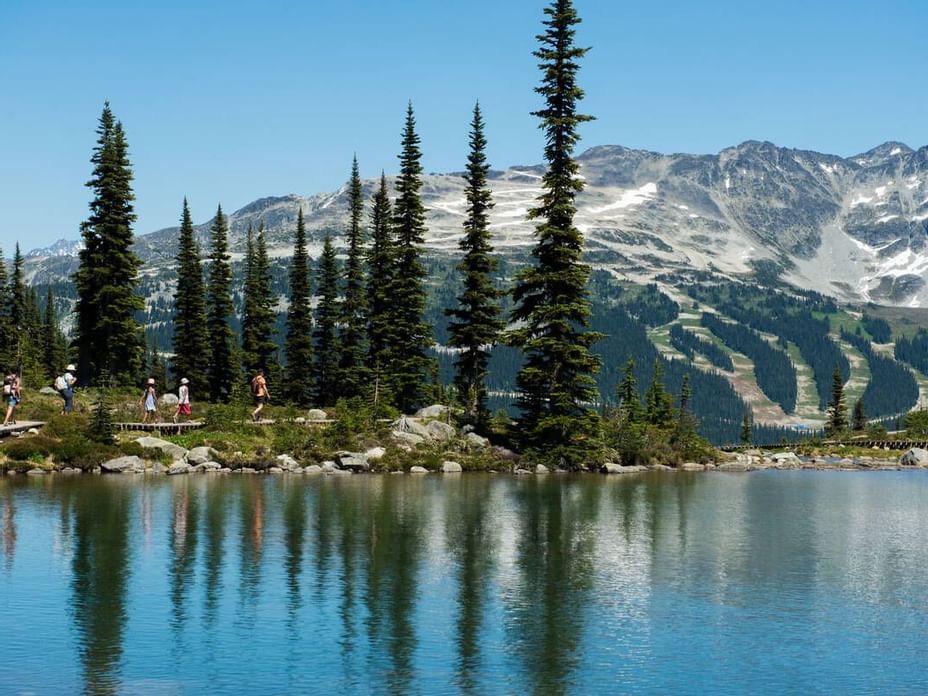 Image via Tourism Whistler/Mike Crane
British Columbia is home to breathtaking scenery that goes unmatched anywhere else. The province boasts up to twenty thousand lakes, hundreds of waterfalls, ten mountain ranges, and some of the most spectacular landscapes you'll see in a lifetime. This pristine beauty attracts millions of visitors throughout the province, across the country, and from around the world. Whistler is no exception to the rule of spectacular views – the views of the Tantalus Mountain Range, alpine lakes, meadows of wildflowers, and towering trees in old growth forests will mesmerize any traveller coming from near or far. There is no better way to embrace this beauty than to go for hike in the middle of it all. With diverse terrain found across Whistler, there is a trail for everyone. Below, you can find inspiration for easy, moderate, and hard hikes all within Whistler's boundaries. You won't have to go far to find incredible views and great summer memories.
LEVEL OF DIFFICULTY
Though there is not a standard unit of measurement used when a trail is dubbed easy, moderate, or difficult, there are a few common characteristics.
Easy – Generally flat and wide trails, with fewer kilometres to travel, and less elevation gain.
Moderate – Trails begin to get steeper and narrower. There are more obstacles such as rocks and tree roots. Trails are often longer and there is more elevation gain.
Hard – Steep trails with extensive kilometres covered and high elevation gain. These trails are reserved for those with hiking experience.
Remember, no two trails are alike. Though two trails may be ranked the same in difficulty level, the trail conditions can differ. Do your research before going on a hike and make sure you are adequately prepared for the trail you are about to do. Bring food and water, extra layers, sunscreen. Wear proper footwear for the terrain and consider bringing hiking poles on steeper hikes.
HIKES IN WHISTLER
Easy

Trainwreck
Distance: 2.3km Elevation gain: 46m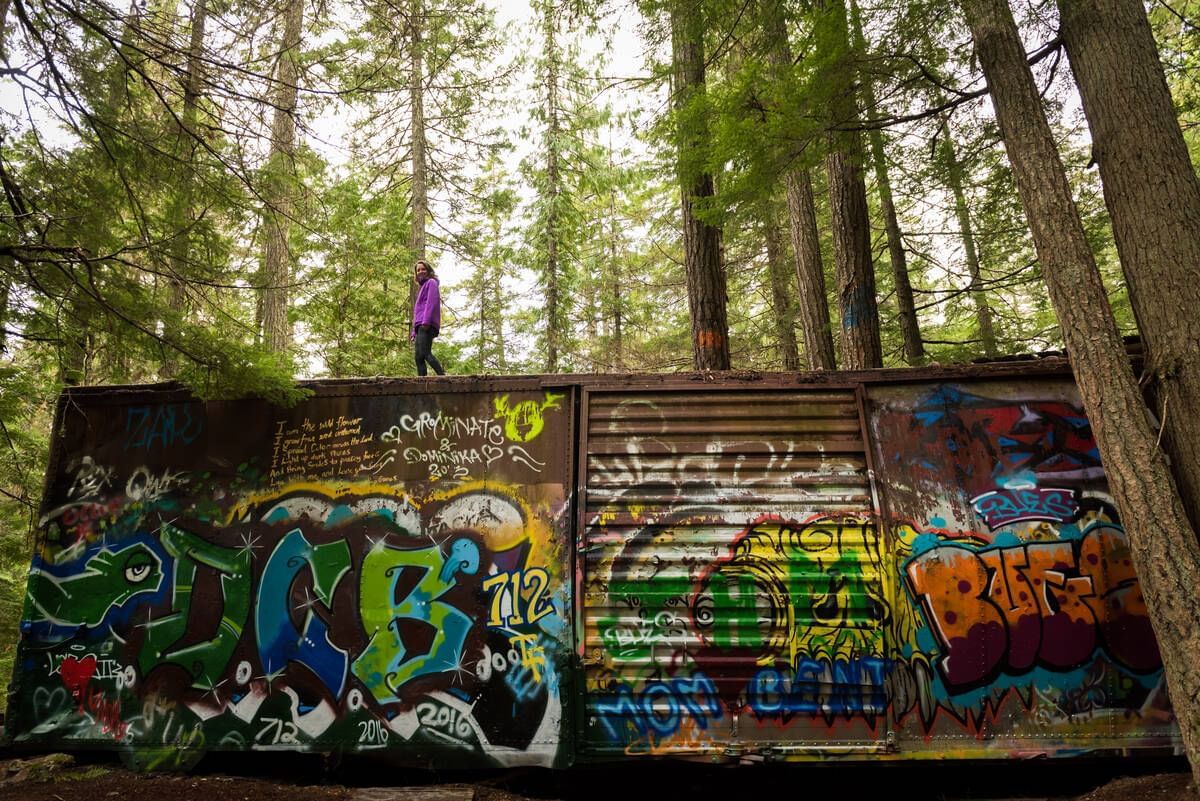 Image via Tourism Whistler/Mike Crane
This family friendly hike is one of the most popular in the area, and for good reason. It is accessible for all hiking abilities as it is very flat and short, and the views at the end are endlessly fascinating. Instead of a panoramic view or a turquoise lake, hikers are rewarded with a slice of Whistler history and art. Discover the remnants of an old train crash near the banks of the Cheakamus River. These now graffitied train cars look a little different than they did back in the day, decorated in brightly coloured art and design. They are a perfect picture moment, and the sight of the Trainwreck has become synonymous with hiking in Whistler
Brandywine Falls
Distance: 1.3km Elevation Gain: 26m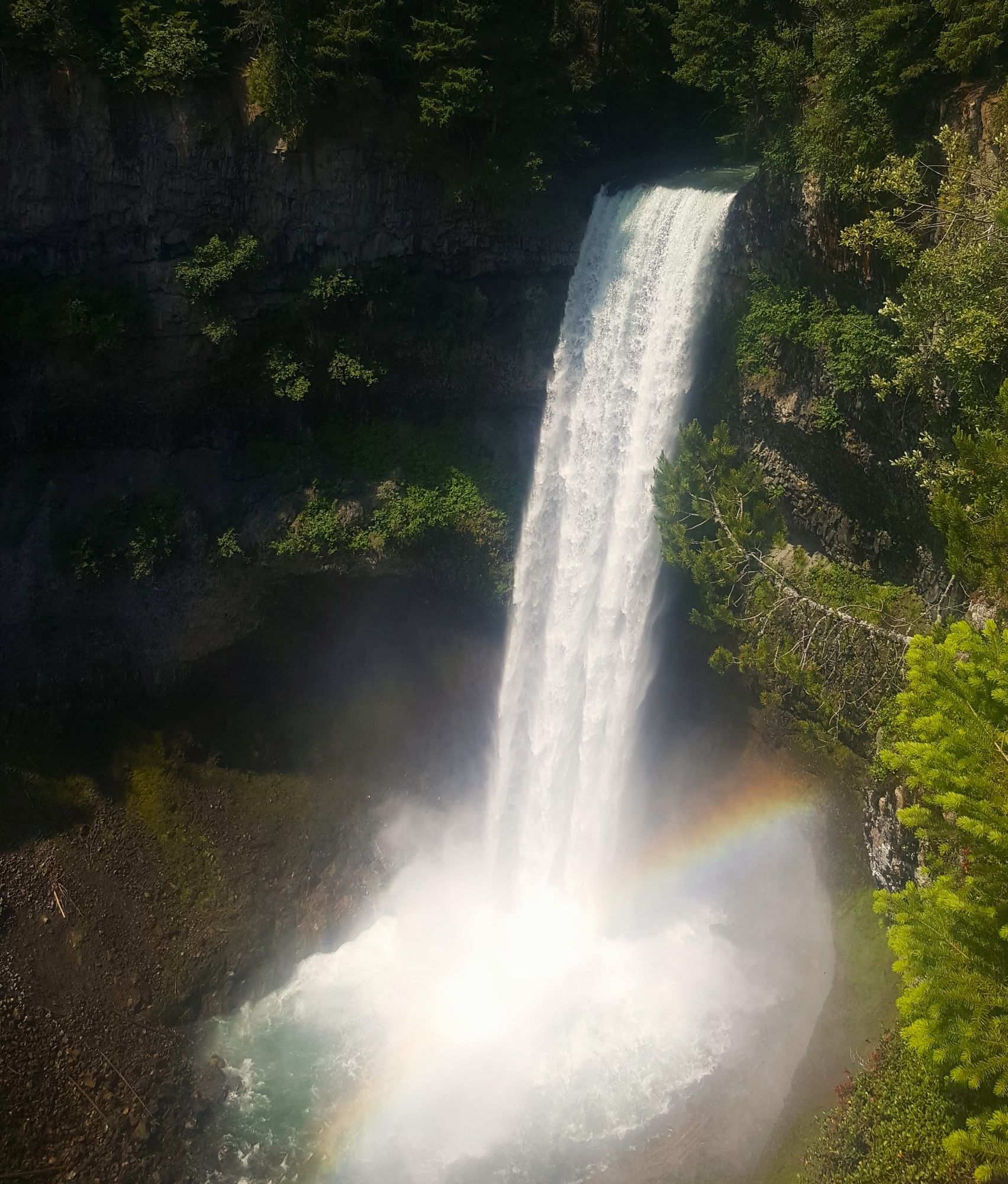 Just south of Whistler on Highway 99, Brandywine Falls is an easy stop regardless of if you're travelling north or south. The parking lot is close to the trail head, and the path itself to Brandywine Falls is not long. There is a spacious viewing platform to take in the full view of the falls, and if you're lucky, maybe a rainbow on a sunny day.
Lost Lake
Distance: 4.0km Elevation Gain: 103m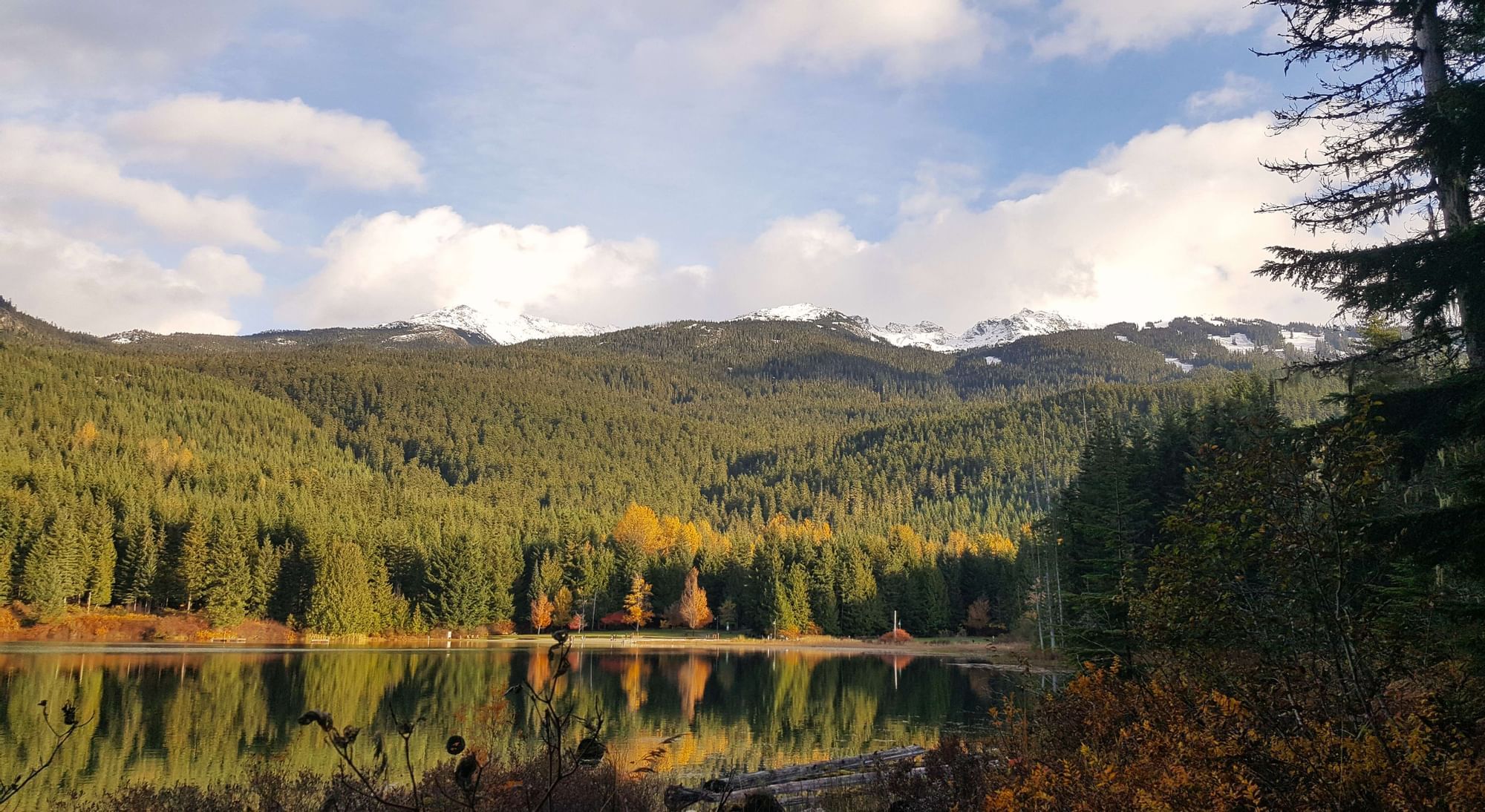 The Lost Lake nature trail is a 4.0km loop wrapped right around the lake itself. A fun trail with plenty of viewpoints of Whistler and Blackcomb Mountain, it also features several docks and benches where you can take a seat and enjoy the view. Once you have completed your walk, you can spend the rest of your afternoon at Lost Lake Park. The best part about this trail is that it's only 1.5km away from Blackcomb Springs Suites. It's the perfect place to spend your summer afternoon.
Moderate
Overlord, Lakeside, & Decker Loop
Distance: 9.5km Elevation Gain: 545m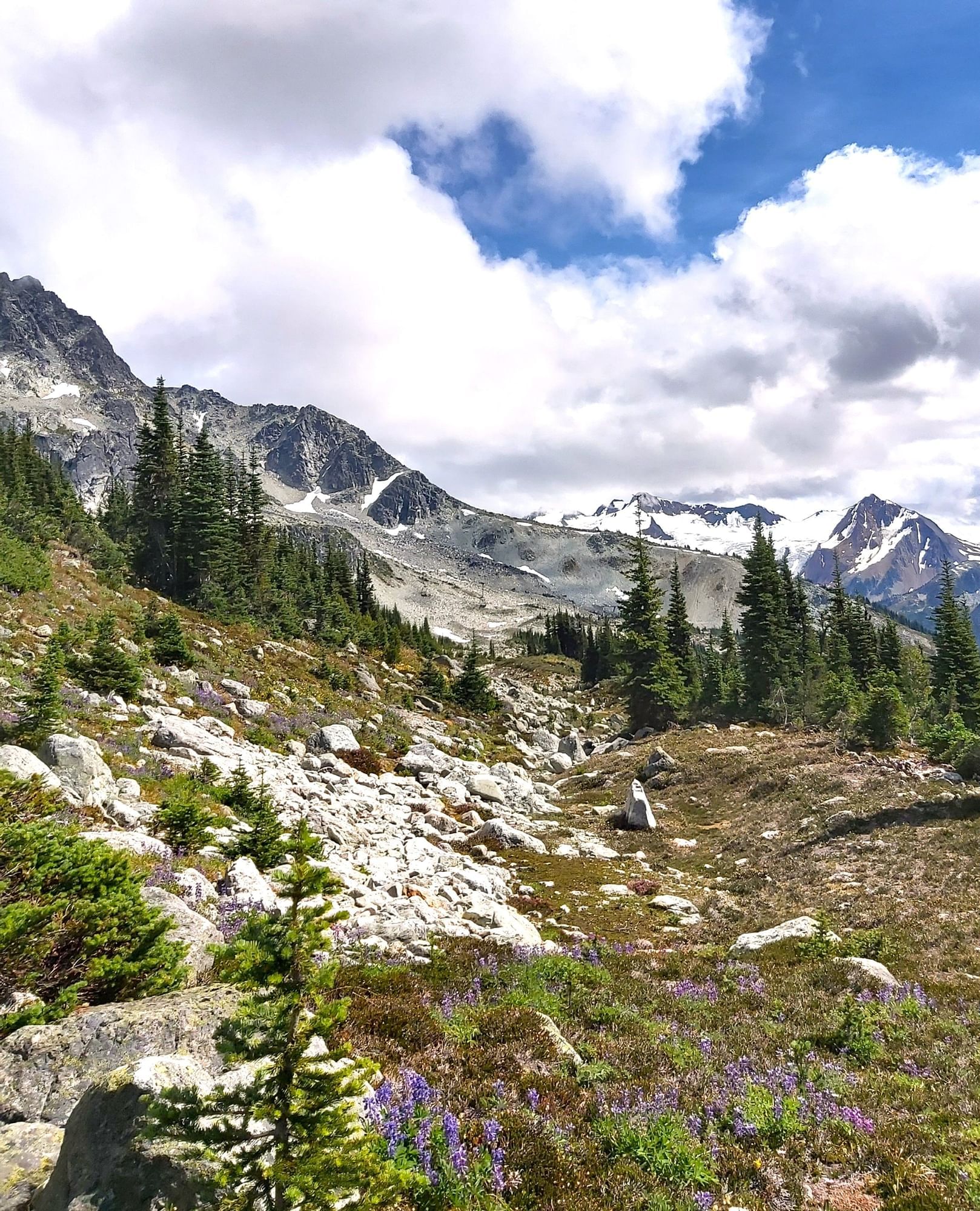 This trail is actually a combination of three trails on Blackcomb Mountain. Located high in the alpine, this trail features wildflowers, glacial lakes, and panoramic views of the valley below. Perhaps the best part, if you keep your eyes peeled, you just might see one of the several resident marmots living in boulder fields along the way. This hike does require gondola access - tickets can be bought from Whistler Blackcomb guest services as a day ticket or a season pass. Considering all the other amazing hikes to see on Whistler and Blackcomb mountains, a season pass is worth looking into! This hike is not pet-friendly, which means the dog must stay at home.
Crater Rim + Farside Loop Trail
Distance: 8.7km Elevation Gain: 397m
Hike along the rim of a 10,000-year-old crater! This now-extinct volcano has since become Loggers Lake and is a great summer day hike. There are several options to shorten the length of the trail, but the recommended route is to start and end at the parking lot on Cheakamus Lake Road. Along this trail there are suspension bridges and opportunities to view the gushing Cheakamus River, as well as places to stop and swim in Logger's Lake. This trail is dog friendly, but dogs need to be on a leash.
Garibaldi Lake Trail
Distance: 18.2km Elevation Gain: 972m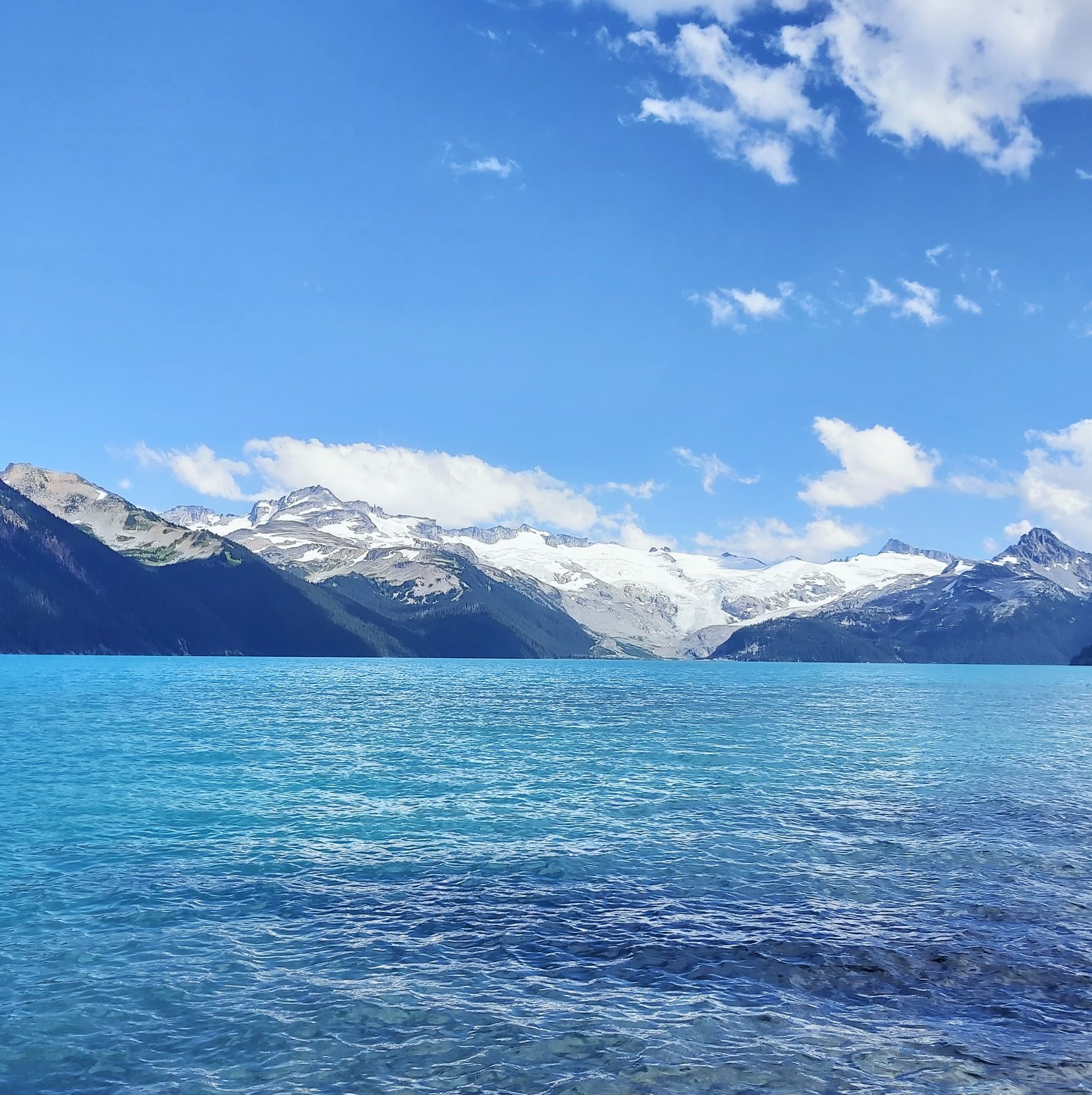 Tough this hike veers towards difficult, the wide-open trails and near consistent switchbacks keep it rooted in the moderate category. This trail is steep from beginning to end, with a few straighter sections near the lake itself. A decent amount of effort will be needed to conquer this one, and plenty of water and snacks are recommended. The inclines are worth it to take in the breath-taking views of the turquoise Garibaldi Lake, surrounded by mountain peaks. At the end of this hike, you can choose to venture out to Panorama Ridge or Black Tusk (which would turn this hike into a challenging 30km+ trip) This trail can be done in one day, or you can choose to backcountry camp in one of the two campgrounds (Garibaldi Lake and Taylor Meadows). Permits are required to both hike and camp in Garibaldi Provincial Park. No dogs due to bear activity in the area.
Hard
Ascent Trail
Distance: 5.5km Elevation Gain: 1,178m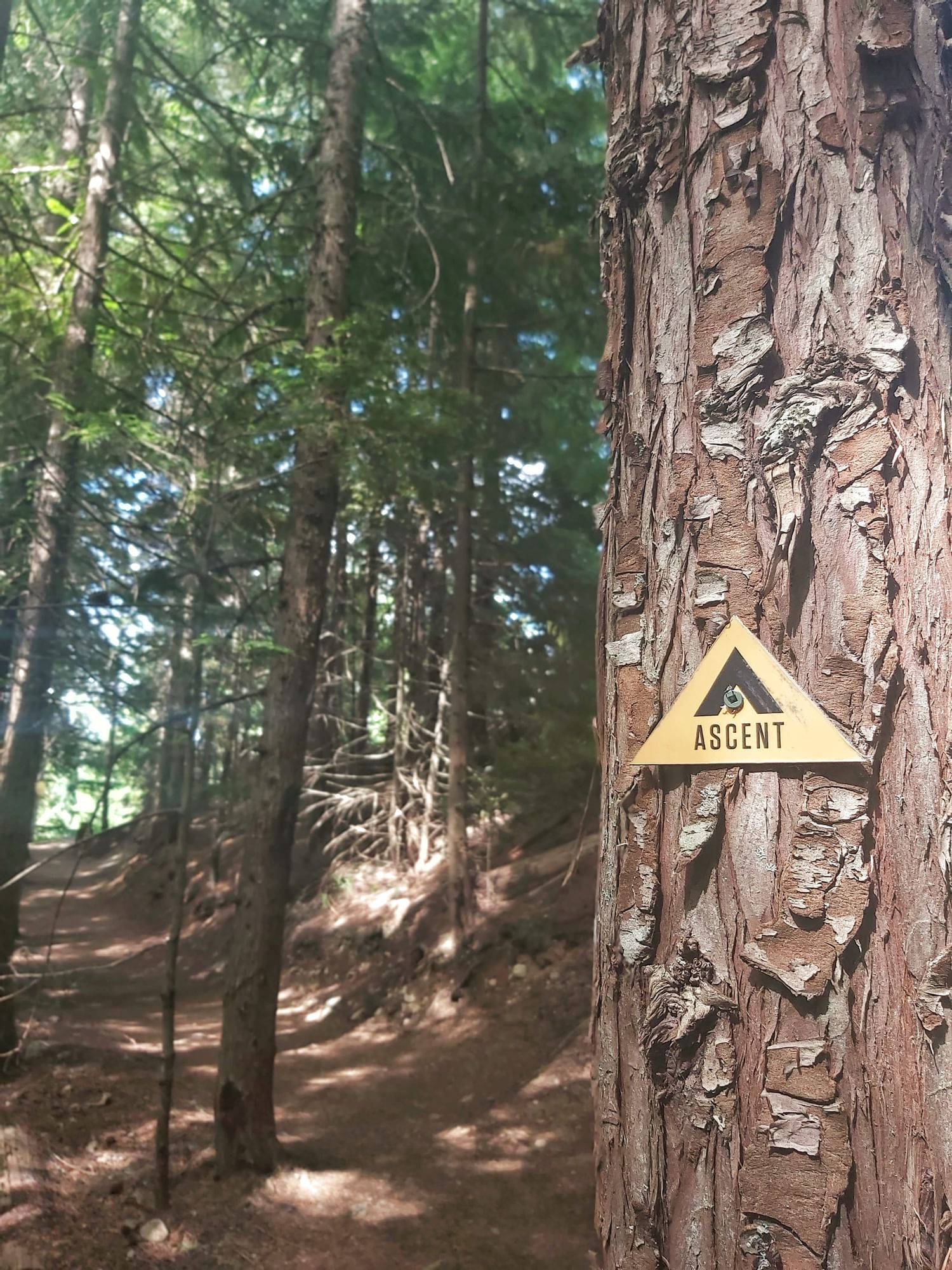 This trail may be short at only 5.5km, but it is certainly a challenge. Test yourself as you embark on a continuous climb up Blackcomb Mountain. This three-part hike (consisting of Little Burn, Big Burn, and Heart Burn trails) starts off in the forest before branching out into the now-grassy ski slopes. This is the perfect hike to spot bears – they love the grass and wide-open spaces. Don't forget to stop and look behind you along the way or else you'll miss the incredible views of Rainbow Mountain. But the best part about this hike? The trailhead is only a few metres away from our backdoor and is the easiest hike to reach from Blackcomb Springs Suites. Venture down from the hotel to Whistler Blackcomb to pick up your Ascent Trail ticket for your access to the mountain and gondola ride down.
High Note Trail
Distance: 10.3km Elevation Gain: 781m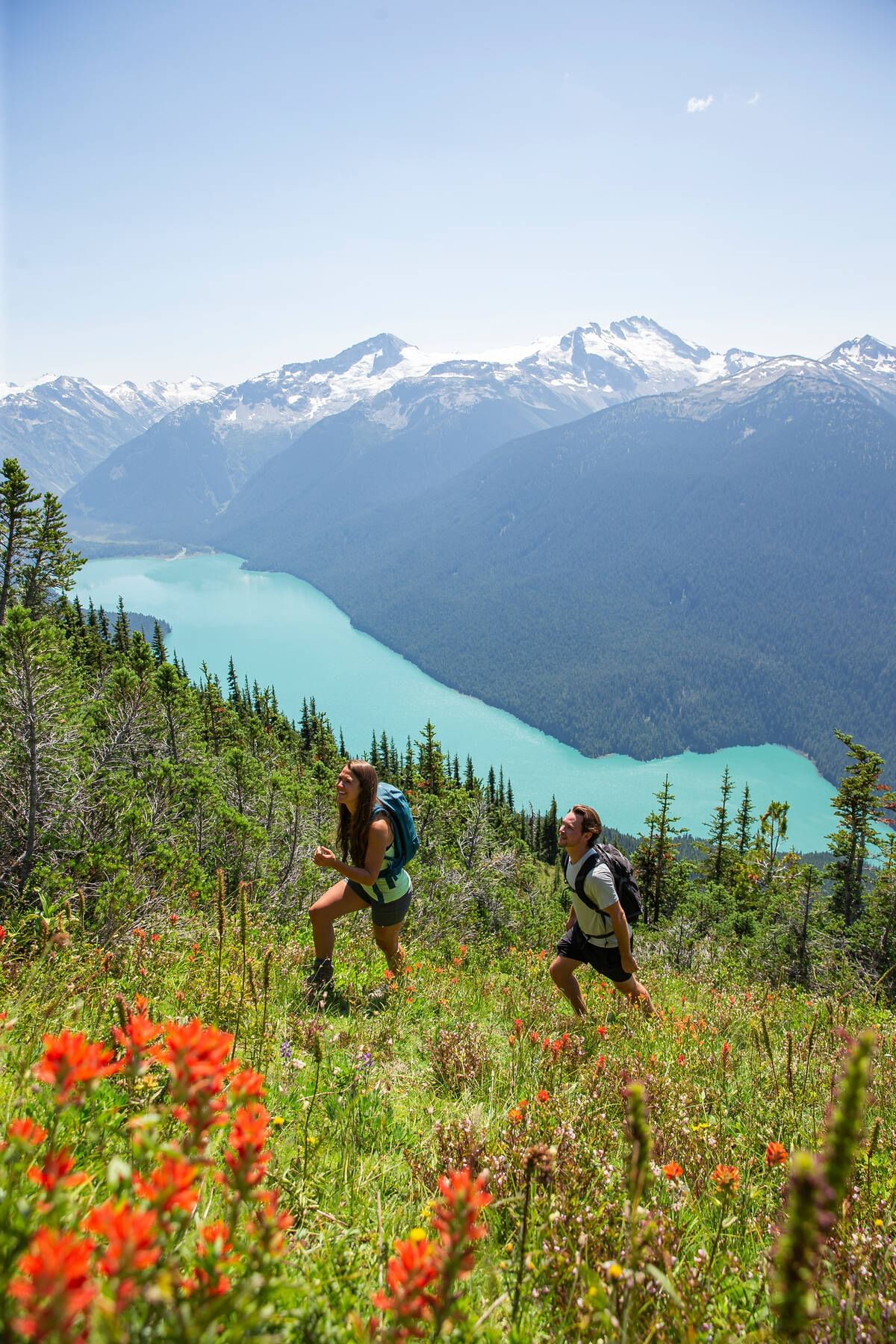 Image via Tourism Whistler/Mike Mackay
One of the easiest hard hikes in Whistler, the High Note trail is a 10.3km loop found on Whistler Mountain. This alpine trail experiences a lot of terrain change, which can make it a tricky – from large rocks to shale, creek crossings, and chain and rope sections. This trail is best reserved for those who have hiking experience and want to try something just beyond their comfort zone without going too far into the backcountry. You can spot wildflowers in open meadows, as well as views of Cheakamus Lake and Harmony Lake. This hike requires a gondola ride to access the trailhead. Sightseeing and Hiking passes can be purchased from Whistler Blackcomb Guest Services at the base of Whistler Mountain.
Iceberg Lake
Distance: 14.8km Elevation Gain: 992m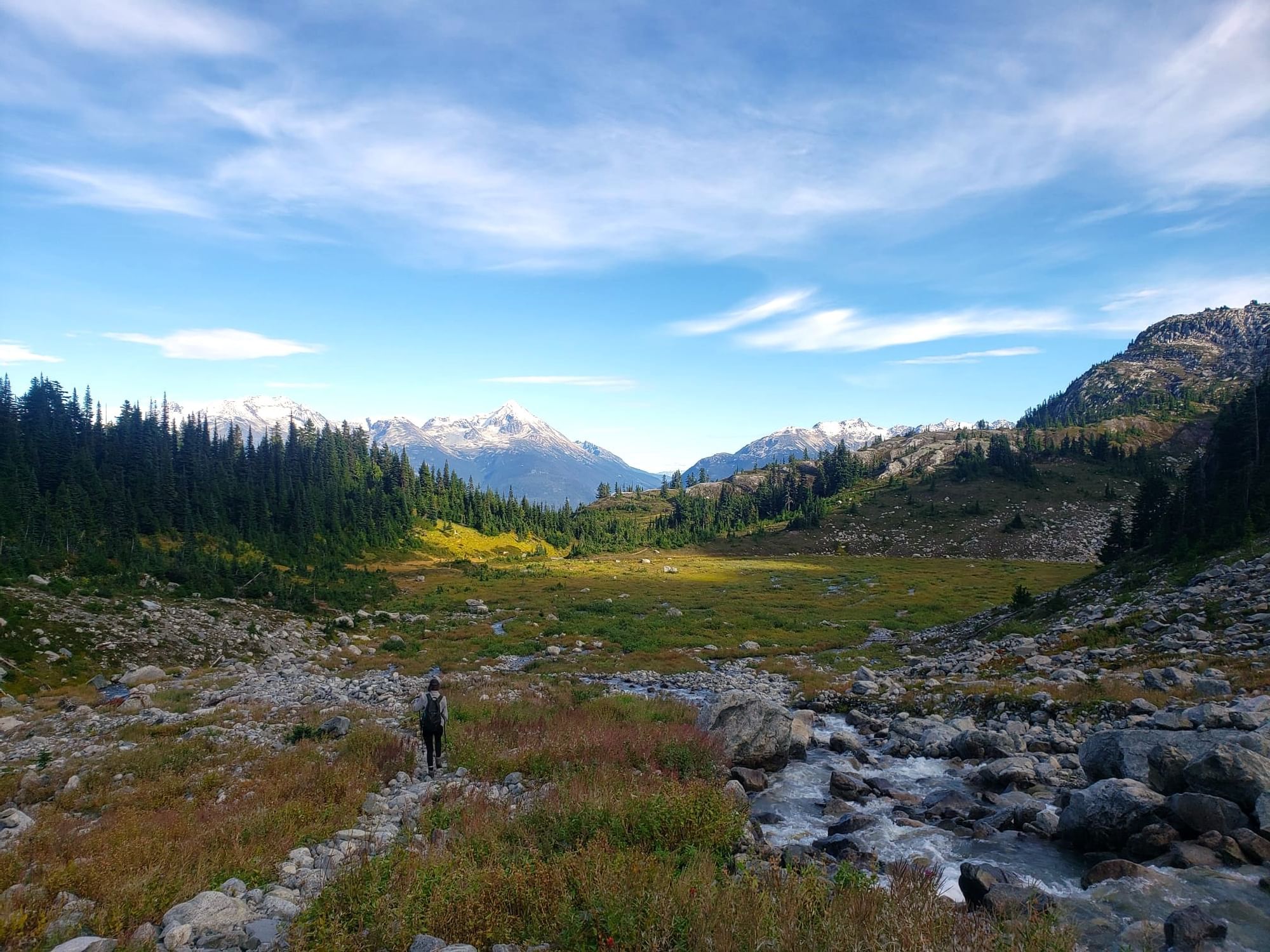 A lesser hiked trail, Iceberg Lake is a full day excursion just north of Whistler Village. The first kilometre of the hike is a steep ascent, though it flattens out for a time before the trail starts climbing up the mountain. A majority of the hike takes place in the forest, criss-crossing mountain bike trails (be mindful! Always step to the side to allow bikers to pass, as it is easier for you to move than it is for them to stop) before reaching the alpine after several steep inclines. There, you will find Iceberg Lake. Even in the height of summer there are always patches of snow and remnants of the glacier field that builds in winter. If the hike to the lake is not enough for you, there are options to extend to the nearby Screaming Cat Lake, making this a 20.1km hike with 1,226m elevation gain. Do not attempt this extension unless you are well prepared!
Wedgemount Lake
Distance: 12.6km Elevation Gain: 1,362m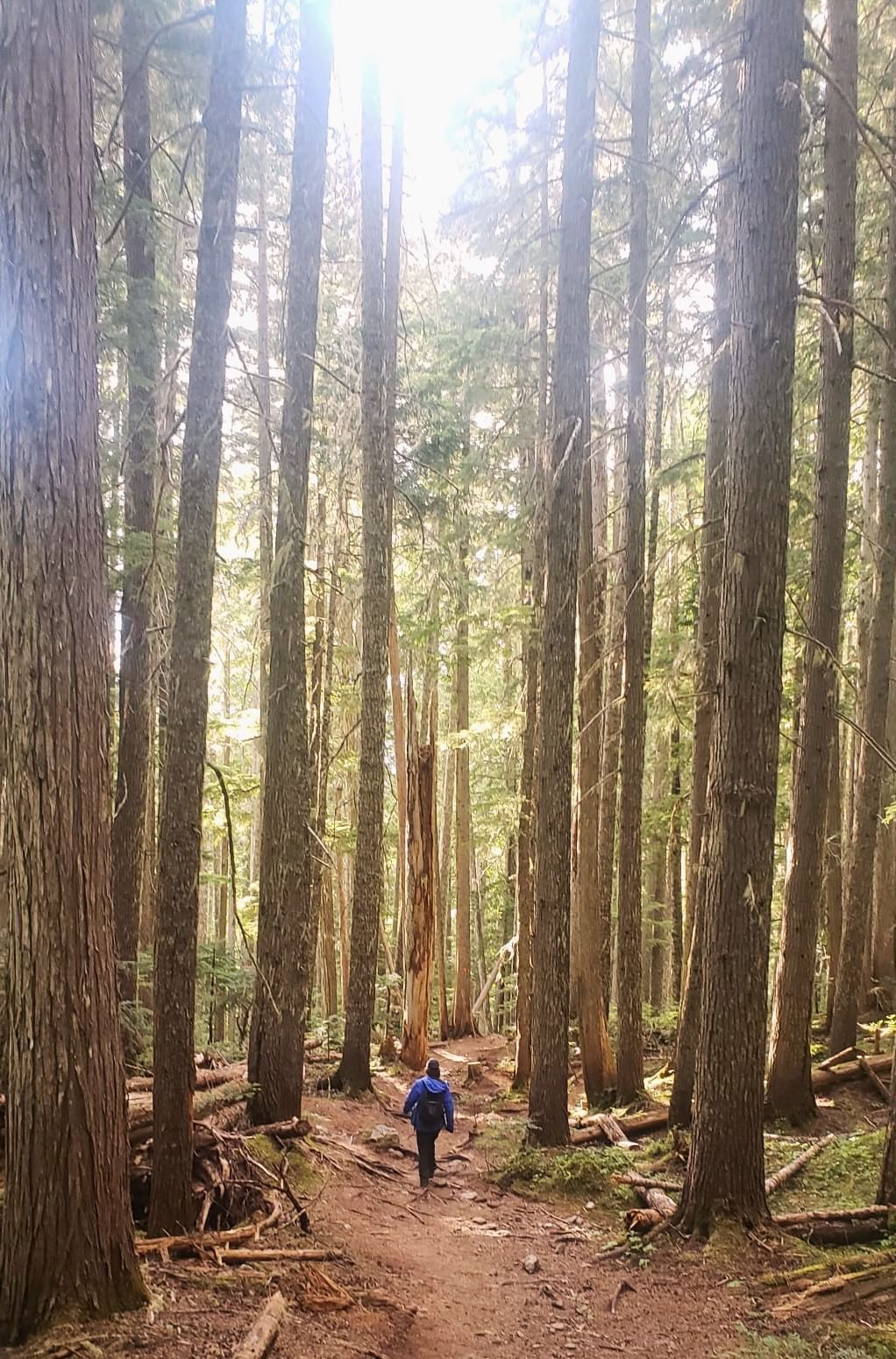 Wedgemount Lake, one of the hardest hikes in Whistler, is not for the faint of heart. It is incredibly steep and includes route finding across boulder fields, as well as a full scramble for the last 1km. Shrouded in trees, there are not many viewpoints along the way until the very end. You can stop before the scramble and take in the valley views, or climb up the last section, where the pristine Wedgemount Lake is waiting for you. This hike is difficult and should not be attempted by inexperienced hikers. Weather at the top of Wedgemount is fickle and can change quickly even in the middle of summer. Be prepared with food, water, and extra clothing. There are options to camp by Wedgemount Lake, as well as an emergency shelter. This hike is incredibly rewarding and worth the challenge.
HIKING REMINDERS
Always hike within your comfort zone, whatever it is that day. Sometimes, you are up for the challenge of a 20km+ trek, and sometimes, all you can manage is a 3km stroll. Be honest with yourself and set appropriate expectations.

Be prepared! Bring all the necessary equipment and supplies for your hike. This can be sunscreen and water, or full meals, bear spray, and hiking poles. Tell someone where you are hiking and how long you expect to be away. If something goes wrong on the trail and you do not return, your contact can call for help.

Be courteous towards our neighbours – Whistler is home to 60+ resident black bears. When on the trail, make lots of noise and do not leave any food or trash behind. Lookout for bear signs and always stay on the trail. For more bear safety tips, visit our blog post!

Stay on the trail. Straying from the marked trail can cause irrepable damage to the surrounding plants and flowers. This is especially important to remember in alpine environments where it can take years for damaged plants to recover.
Hiking is a great way to take in the beautiful landscapes on display in Whistler. Come and explore our mountains, lakes, and forests! No matter which trails you choose to venture down this summer, be sure to pack-out what you pack-in, leave the trail as you found it, and to be mindful of the delicate fauna and flora. With trails as beautiful as ours, we must all do our best to take care of what we have and preserve it for the generations to come.
Happy trail blazing!