NEVER SKIP A LAKE DAY
Your Guide to Whistler's Lakes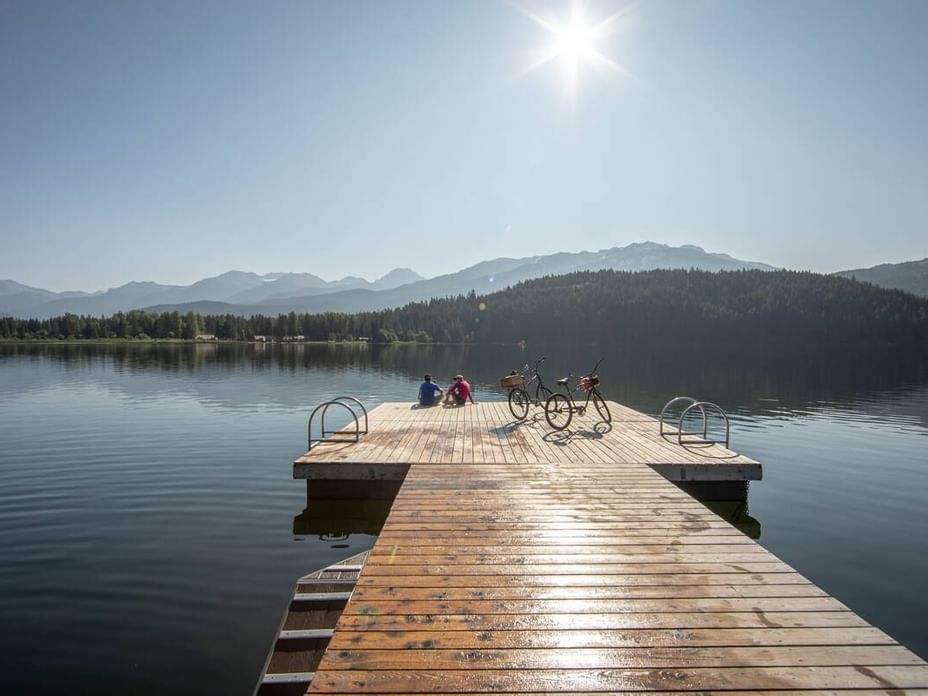 Image via Tourism Whistler/Mark Makay
Whistler is home to five lakes, each with their own quirks and characteristics. Regardless of whether you want to swim, play, boat, or paddle, there is a perfect lake to do it.
THE LAKES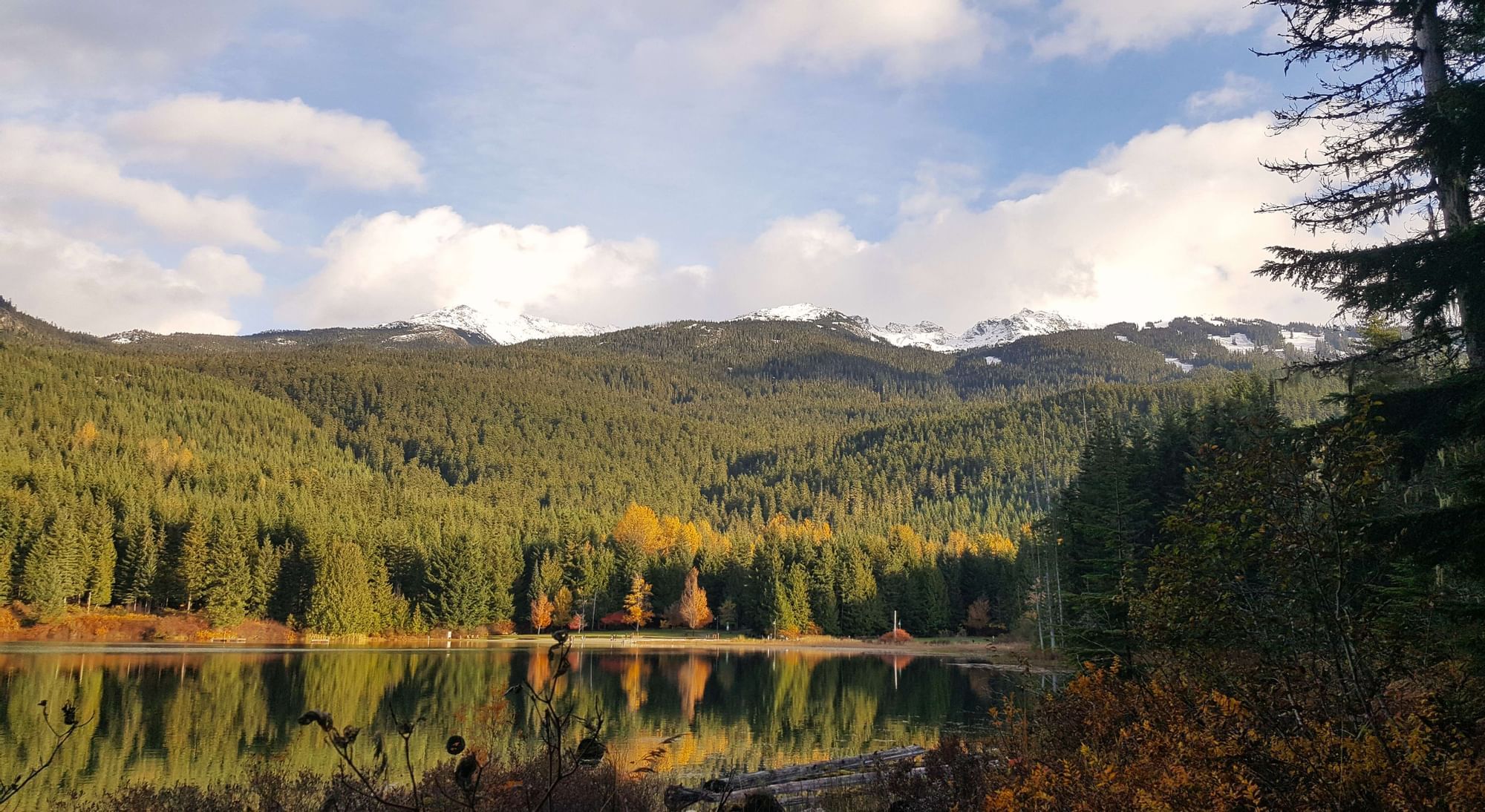 Lost Lake
Arguably the warmest lake in Whistler, Lost Lake is perfect for lounging about and swimming. Lost Lake Park has an open grassy area to lay down your blankets and picnic tables to set up small BBQs. There is also Canine Cove where you can take your four-legged friends to swim off-leash. The lake itself boasts several docks for jumping off, and a hiking trail that loops around the water's edge. Getting to Lost Lake is easy considering it's central location right in Whistler Village. Keep in mind, however, there is no parking at Lost Lake. Instead, Lost Lake can be accessed via bus #5 from the hotel, or the #8 from the Gondola Transit Exchange.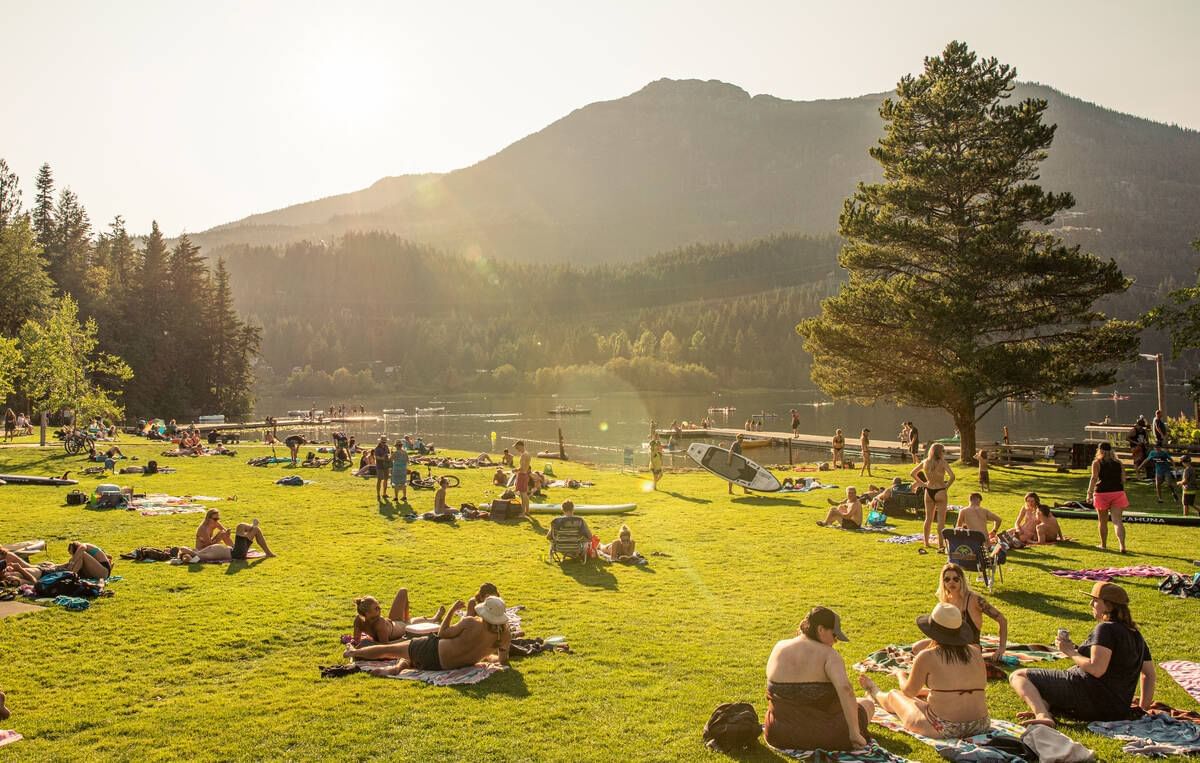 Image via Tourism Whistler/Mark Mackay
Alta Lake
Another great lake for swimming, Alta Lake is one of the largest lakes in Whistler. There are three parks surrounding Alta Lake: Lakeside, Wayside, and Rainbow. Each have docks and easy water access and lounging areas. If you fancy a paddle, Backroads Whistler rents out canoes, kayaks, and paddleboards at Lakeside Park. Looking to stay on land? Rainbow Park has beach volleyball courts! Alta Lake is reachable via car at Lakeside Park, along the Valley Trail at Wayside, and there is a free shuttle to Rainbow Park, operating 10-6 during weekends and on stat days.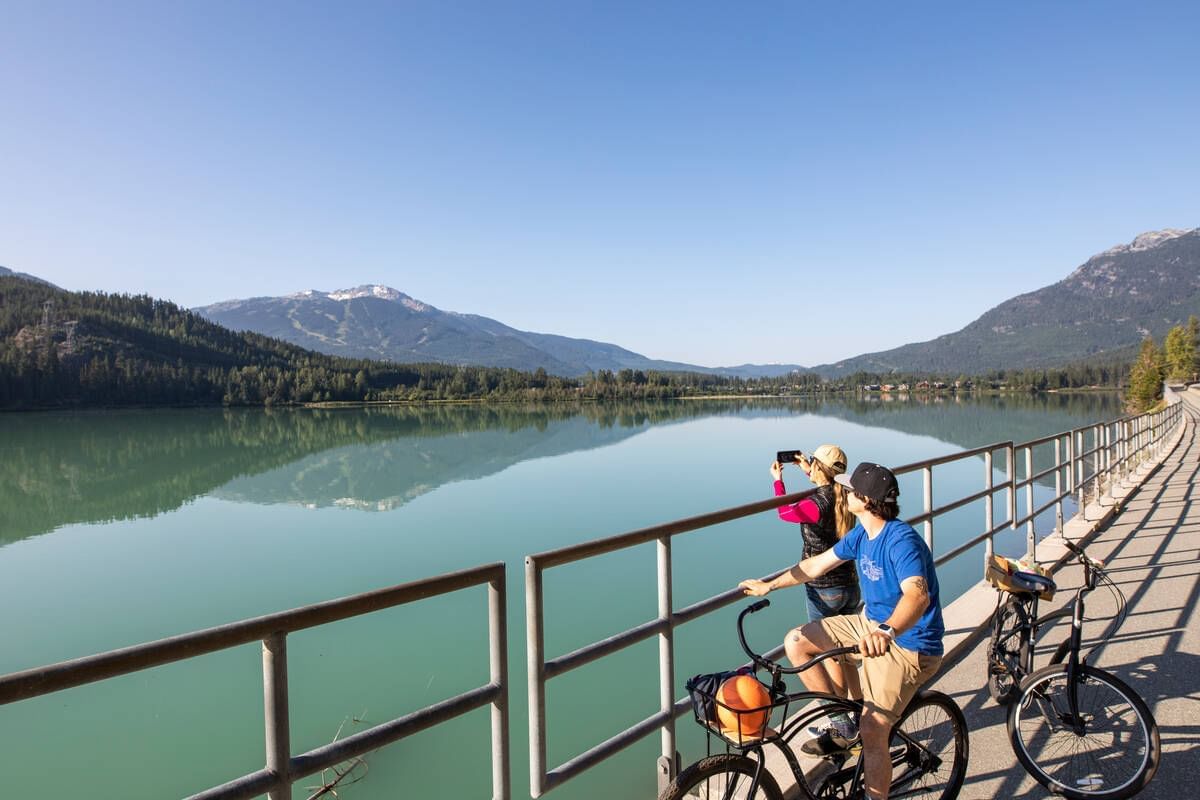 Image Via Tourism Whistler/Mike Crane
Green Lake
One of the more picturesque lakes in Whistler, Green Lake lives up to its name. Being glacier fed, the lake is a gorgeous green all throughout the summer. With that striking green colour comes frigid temperatures – Green Lake is cold all year around and is best reserved for paddling and boating. The launching dock gives easy access to boaters of all shapes and sizes. There is limited parking available at several points along Green Lake, including at the boat launch and the small Green Lake Park. The BC Transit bus #30 Emerald can take you to the lake.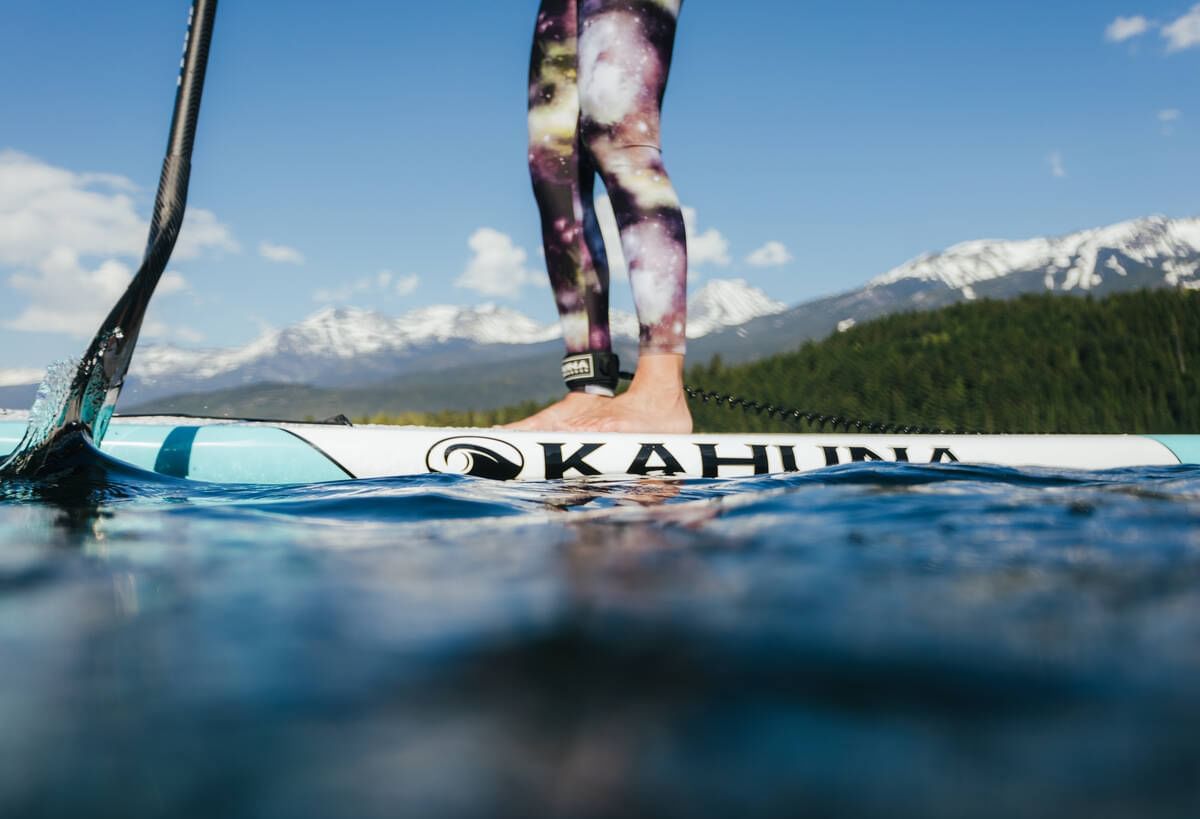 Image Via Tourism Whistler/Mirae Campbell
Nita Lake
This relaxing and tranquil lake is a great choice for those with kayaks, canoes, or paddle boards. On foot, it is about an hour walk to Nita Lake Park, but it is accessible via car. Alternatively, you can take the #21 Spring Creek bus to Creekside. Lake access is possible along the Valley Trail. The lounging area is much smaller compared to the other lakes, but is still a good place to stop, especially if you plan on being on the water.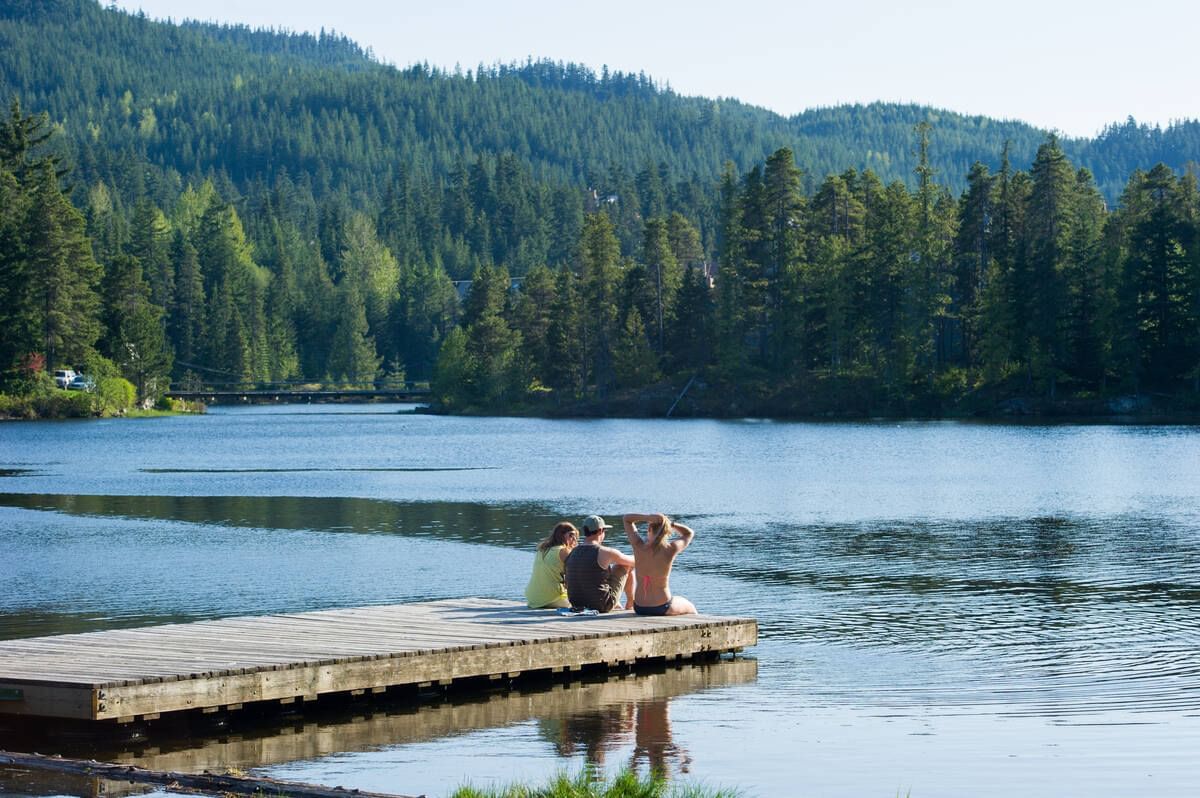 Image Via Tourism Whistler/Mike Crane
Alpha Lake
This little lake is the furthest away from the Main Village but is worth the trip south on Highway 99 via car or on foot or bike via the Valley Trail. Take bus #21 Spring Creek, stopping at Alpha Lake Park has plenty of grassy spaces to set down your blanket, as well as docks, volleyball courts, and access to all the great restaurants in Creekside. It's a great, family-friendly park to spend a summer afternoon.
DOG FRIENDLY SPOTS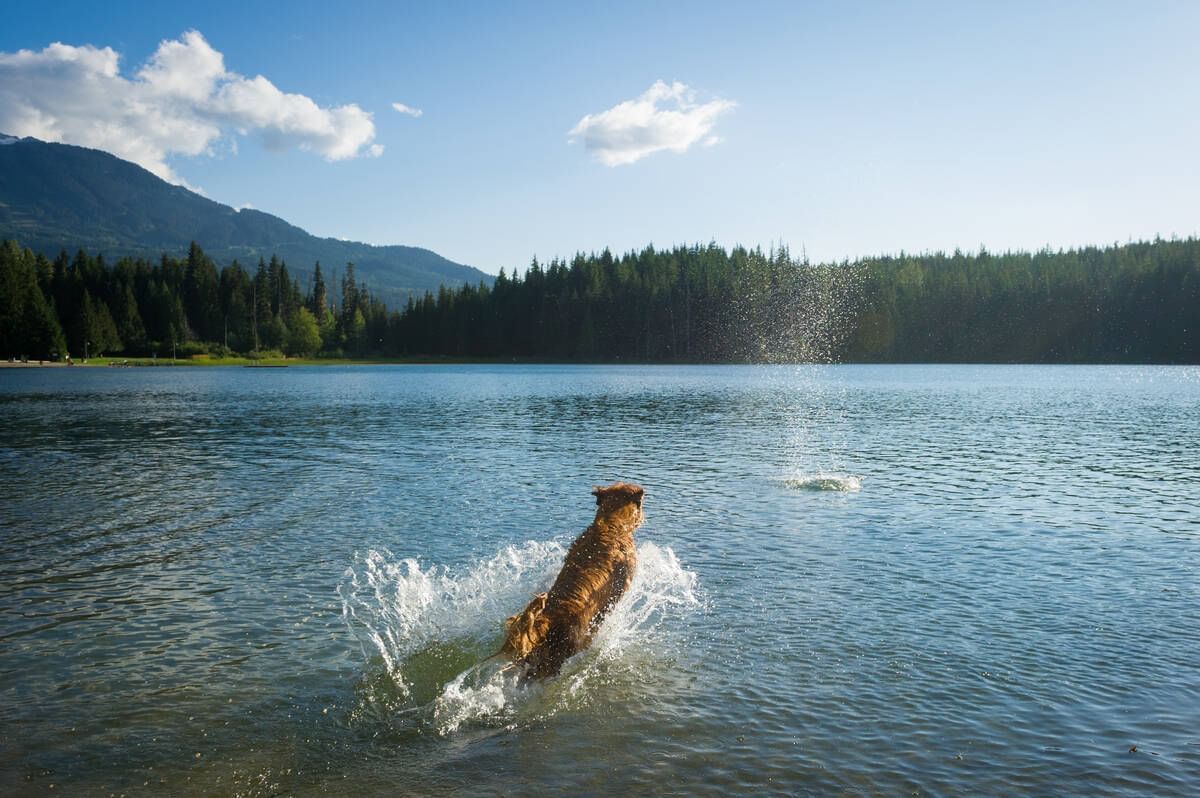 Image via Tourism Whistler/Mike Crane
Canine Cove – Lost Lake Park

Arfa Park – Alpha Lake Park

Barking Bay – Rainbow Park (Alta Lake)
All of Whistler's dog parks are off-leash areas, so your furry-friend can run around too!