TURKEY SALE 101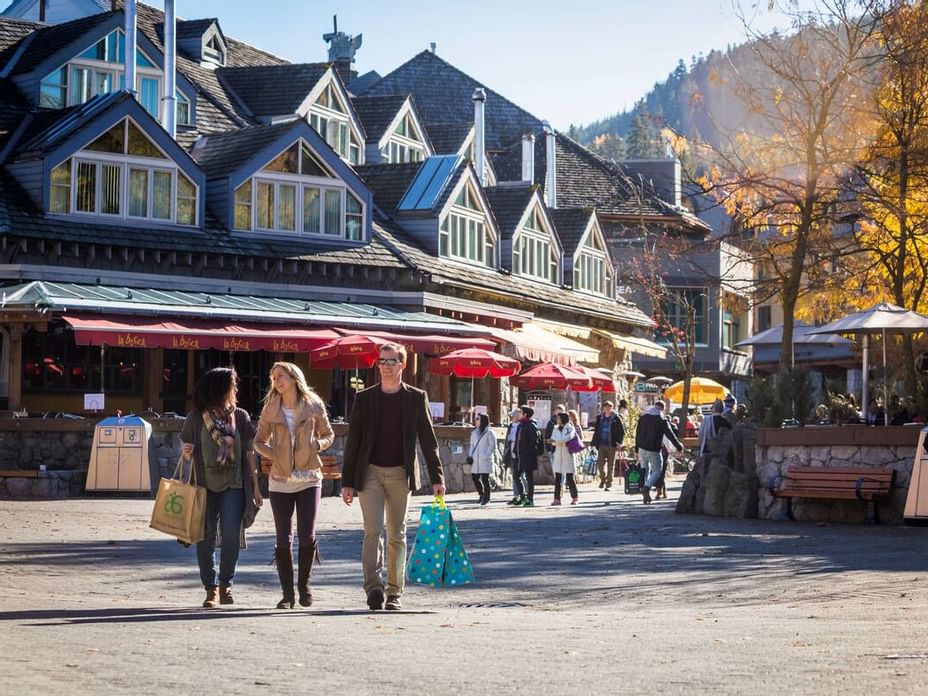 Image via Tourism Whistler/Justa Jeskova
The excitement surrounding the Turkey Sale can rival the fervor towards Opening Day. It's October's keystone event, and many have had the Sale marked on their calendars for months. If you have never come across the Turkey Sale, it's essentially Whistler's biggest sale of the year. Stores throughout the Village, notably those owned and run by Whistler Blackcomb, offer incredible prices on gear galore, from skis and snowboards, boots and bindings, poles and helmets, gloves and buffs… you name it, it's discounted to up to 50% off.
We've been to a few Turkey Sales in our time, and have a few tips and tricks to share, all tried and tested by Whistler locals:
Wear Walking Shoes
Be prepared to walk a few kilometres up and down the Village, stepping into every store you come across. Most stores in Whistler offer a Turkey Sale offering, which means you'll be kept busy and on the move.
Bring a Shopping List
With so many items on display, it's easy to get distracted. Bring a shopping list with you detailing what you're setting out for. Are you looking for a warmer pair of gloves? A new pair of goggles to get you through the bright, blue bird days? Fancy a new board or set of skis this year? Whatever you are searching for – write it down! Including your size, ski/board height, and other small details you may forget in the moment.
Do a Few Laps
It's easy to miss something the first time around. Don't be afraid to double back and have a second look at those pair of skis! Scope out which places are offering the best deals for what you're looking for to score the best Turkey Sale deal.
To get into the Turkey Sale spirit, Blackcomb Springs Suites is offering our own promotion: Fall into the Season! Save 15% on all our suites from now until November 24, 2022. Come and experience the Turkey Sale, take in the bright fall colours, or venture out in search of the legendary dining deals. Wondering what there is to do in Whistler this time of year? Don't worry, we've made a blog post about that. Read more about Fall in Whistler here.
Best of luck with your shopping adventures - we can't wait to see your new jackets and skis out on the slopes this November!