SEPTEMBER EVENTS HIGHLIGHTS
GranFondo Whistler and Whistler Village Beer Festival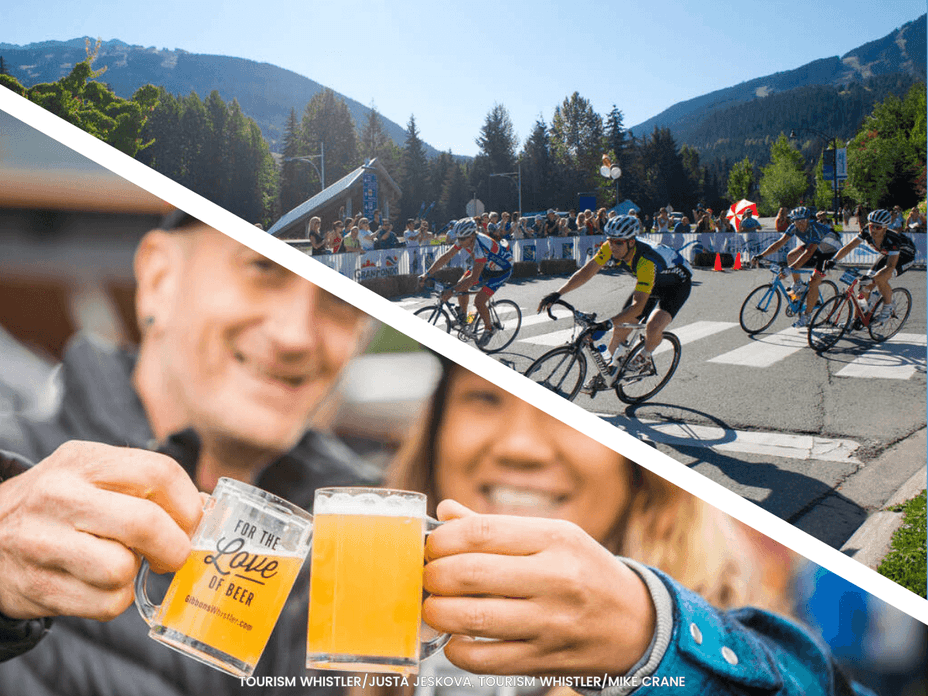 RBC GranFondo Whistler
When: September 09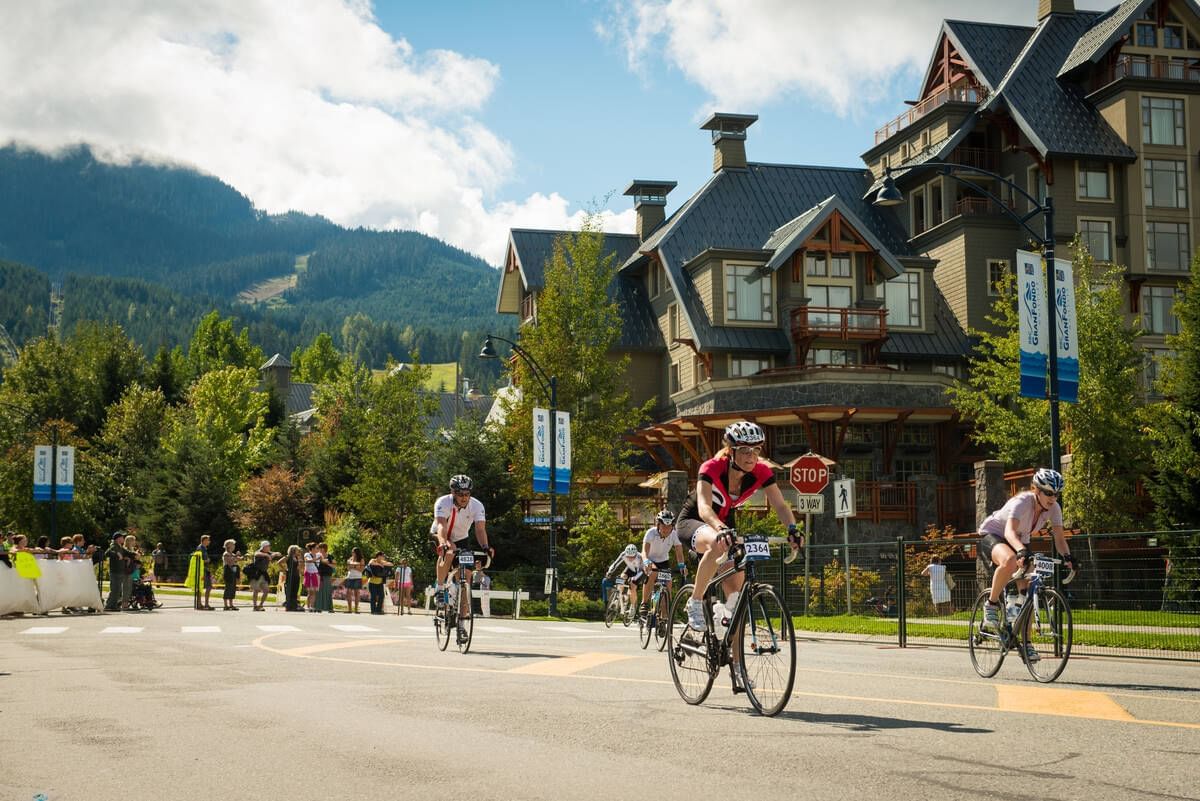 Tourism Whistler/Mike Crane
If you have driven from Vancouver to Whistler, I think you could agree that the scenery on the Sea to Sky Highway is stunning. On the way from Vancouver, you could see lush forests, towering peaks, and the sparkling ocean. The GranFondo offers participants of all abilities to pedal on this picturesque highway traffic-free and challenge themselves on formidable mountain passes. On September 09, over 5000 cyclists will ride from Vancouver to Whistler, it is going to be an eventful weekend for both athletes and spectators.
2023 Post-Race Celebrations and Free Concert
Time: 10 AM – 5 PM
Location: Whistler Olympic Plaza
You've successfully conquered one of North America's most legendary cycling challenges. Now, it's time to celebrate!
Located right by the finish line, Whistler Olympic Plaza is where you can embrace the glory. Featuring meals, refreshments, kids' playground, live entertainment and a beer garden. Take a moment to relax and bask in the sunshine. From 1:45PM to 3:30PM, enjoy a free outdoor concert at the plaza with your friends and family.
Free Lululemon Yoga Stretch Class
Time: 9 AM – 10AM
Location: Whistler Olympic Plaza
Farewell to tight claves! Bring a yoga mat and follow a yoga instructor to loosen up those tight muscles after completing a cycling challenge.
After-Party
Time: 9 PM - 2 AM
Location: Après Après
After a big race day, join the after party with fellow cycling enthusiasts after dark to end the day with a bang. All RBC GranFondo Whistler riders get free cover before 10PM!
Bonus Activity: Treat Yourself to a Spa Day
Location: Scandinave Spa Whistler
What's better than a spa day for a speedy recovery from strenuous exercise? At the Scandinave Spa Whistler, you are surrounding by trees and mountains. You will go on a thermal journey and cycle between hot and cold experiences (e.g., dry sauna, cold plunges). You also have the option to add on a massage for the ultimate relaxation experience.
Whistler Village Beer Festival
When: September 11 - 17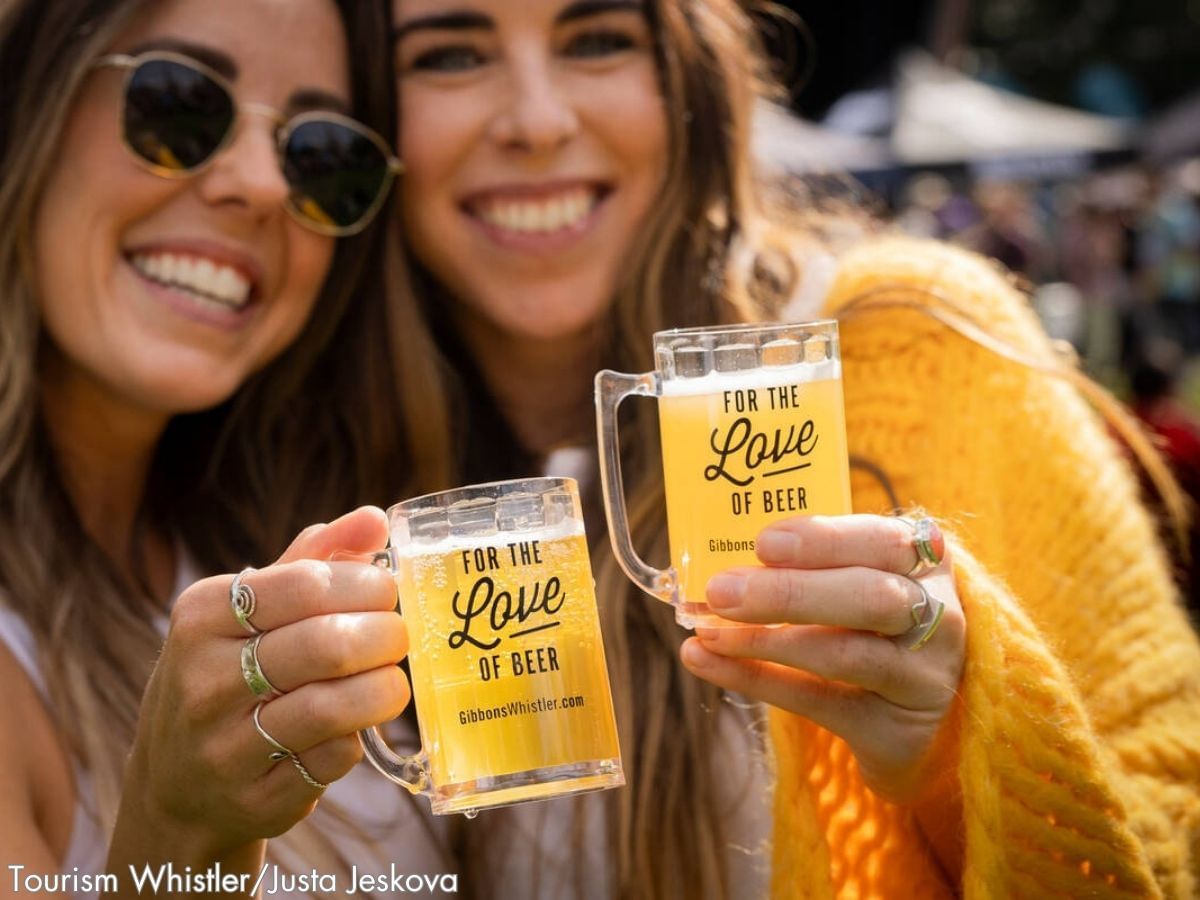 The Whistler Village Beer Festival takes place every fall and 50 craft beverage manufacturers will bring over 100 varieties of craft beverages, including beer, cider, and RTD's for participants to sample during the event. This year, the festival spans across seven days with the Main Event held at Whistler Olympic Plaza on Saturday, September 16. Additionally, various events such as Oktoberfest celebrations, beer cocktail parties, tap takeovers, and more are scheduled throughout the week. Here are some of the festival highlights.
Sip N' Stretch
When: September 12, 8:00 PM - 9:00 PM
Location: Lululemon, Whistler
Yoga loosen up your muscles and beer loosen up your mind. Mix the two together and you get a great stress-free night. All participants get a complimentary beer from Whistler Brewing during the yoga session.
WVBF Beer Edition Let's Get Quizzical
When: September 13, 9:00 PM - 10:30 PM
Location: Tapley's Neighbourhood Pub
Consider yourself a beer expert? Test out your beer knowledge the very special beer themed edition of Whistler's favourite quiz night. There are prices up for grab!
Whistler Village Beer Festival Main Event
When: September 16, 12:00 PM - 6:00 PM
Location: Whistler Olympic Plaza
Held in a giant amphitheatre surrounded by lush green grass with over 100 varieties of craft beverages to sample. Attendees can also enjoy food trucks, games and live, local music with Red Chair, Live in the House, Introduce Wolves and Sounds of Stache. Good news! Our hotel guests can get 10% off general admission tickets to the main event using promo code BLACKCOMB10.
Oktoberfest
When: September 16 & 17
Location: The Longhorn Saloon
On the opening weekend of Munich's Oktoberfest, the Longhorn will become a traditional Bavarian beer tent. Get your ticket for the event and it comes with a signature 1L Stein & your first fill on the house!
Why not stay longer in Whistler to take part in both events? Use our promo code 3FREE get every 3rd night free* in September.
*Terms and conditions apply.