UPCOMING EVENTS: CANADA DAY EDITION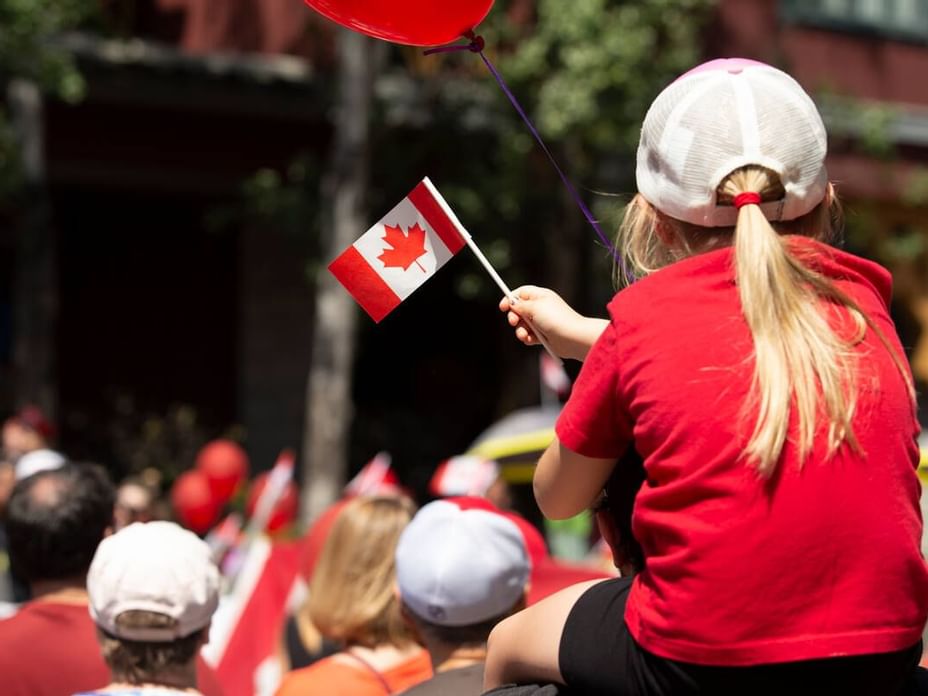 Image via Tourism Whistler/Mark Mackay
This Canada Day Long Weekend is gearing up to be a good one with some long overdue sunshine and events galore in the Village. This year, the traditional parade looks a little different. Instead of having the parade march through the village, individual stations will be set up for visitors to enjoy at their own pace – meaning if you see something you like, you can stay longer! Dubbed the People's Parade, there are tons of events to check out and enjoy. We've picked out our top favourites for this coming Canada Day.
PEOPLE'S PARADE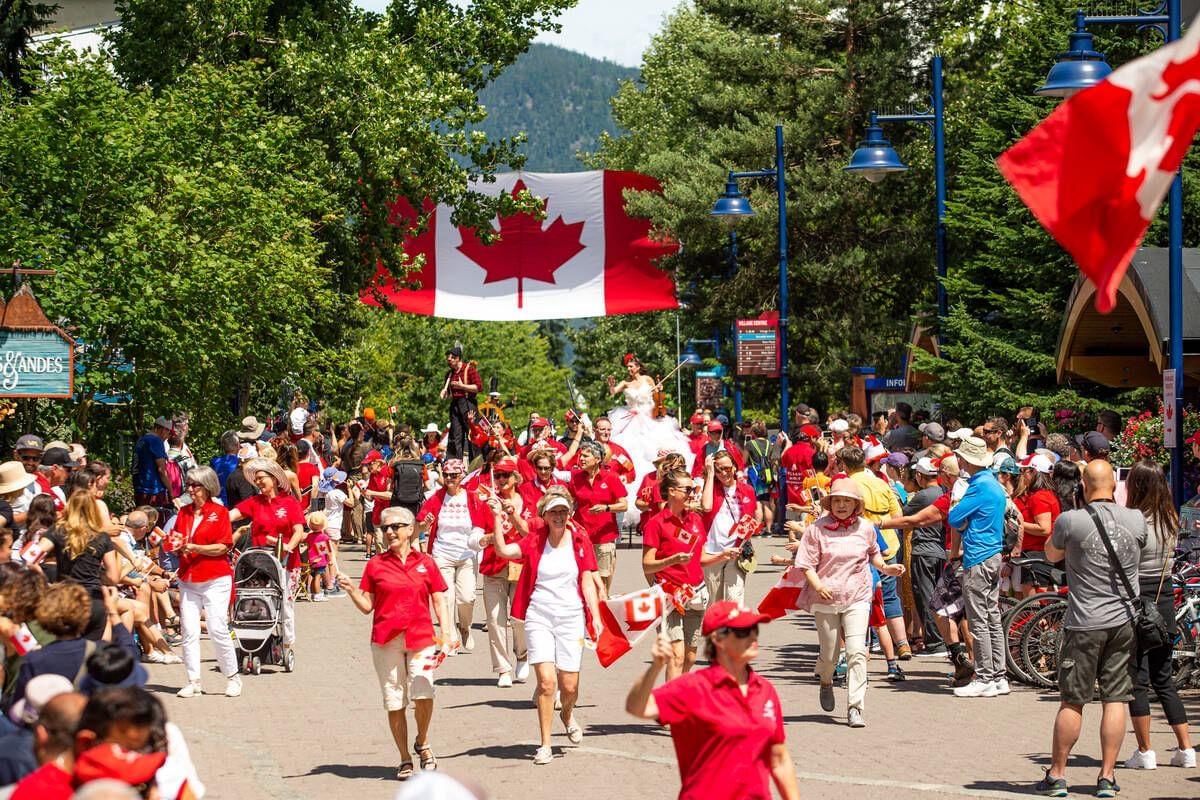 Image via Tourism Whistler/Mark Mackay
Native Thunder

When: 11:00AM – Noon
Where: Mountain Square

Brothers Alex and Dan Wells, seasoned performers, are back in Whistler. The World Champion Hoop Dancers, hailing from Mount Currie, B.C. are coming to share their art and dance with Whistler visitors. With thirty years of experience hoop dancing, Alex and Dan are sure to put on an amazing show.
Coast Mountain Photography Flower Booth

When: 11:00AM – 4:00PM
Where: Village Common

Take some time to stop and smell the roses… at an eight-foot flower wall! Coast Mountain Photography are hosting photoshoot sessions in front of the wall where you can strike a pose or say cheese. Look no further for your Canada Day Instagram post! Photos can be printed on site or downloaded straight to your phone.
Community Painted-by-Numbers Mural




Image via Tourism Whistler/Justa Jeskova



When: 11:00AM – 4:00PM
Where: Town Plaza Gazebo

Leave your mark in Whistler on Canada Day by joining in on the community mural. By the end of the day, a stunning Whistler landscape will be revealed in beautiful colour. Don't miss this opportunity to express yourself and let your inner artist shine! Perfect for all ages.
Circus Fungus

When: 11:00AM – 3:00PM
Where: Along the Village Stroll

These looming figures will not be easily missed as they venture up and down the Village Stroll. Costumed stilt walkers will be bringing puppets, magical stories, and mesmerizing shows.
Live Music

Whistler is known to host plenty of talented musicians. In fact, there's a whole concert series dedicated to music. Many performers sing at live music events in bars and restaurants across town, but on Canada Day, they will be stationed throughout the Village. The artist featured are:

Rachel Lewis
Village Stroll (by Avalanche Pizza) at 11:30AM, 1:30PM, 2:30PM

Soul Whistler (funk & soul)
Mountain Square at 12:00PM, 1:30PM, 3:00PM

Chris Sloane (country, rock, Americana, blues)
Fitzsimmons Bridge at 11:00AM, 1:30PM, 15:00PM

Monty Biggins (Americana, blues, soul)
Sightlines Bridge at 11:00AM, 1:00PM, 3:00PM
PLACES TO BE THIS CANADA DAY
Like most parties in Whistler, the fun and festivities extend well past the boundaries of the Village Stroll. Check out some other venues of Canada Day events.
Squamish Lil'wat Cultural Centre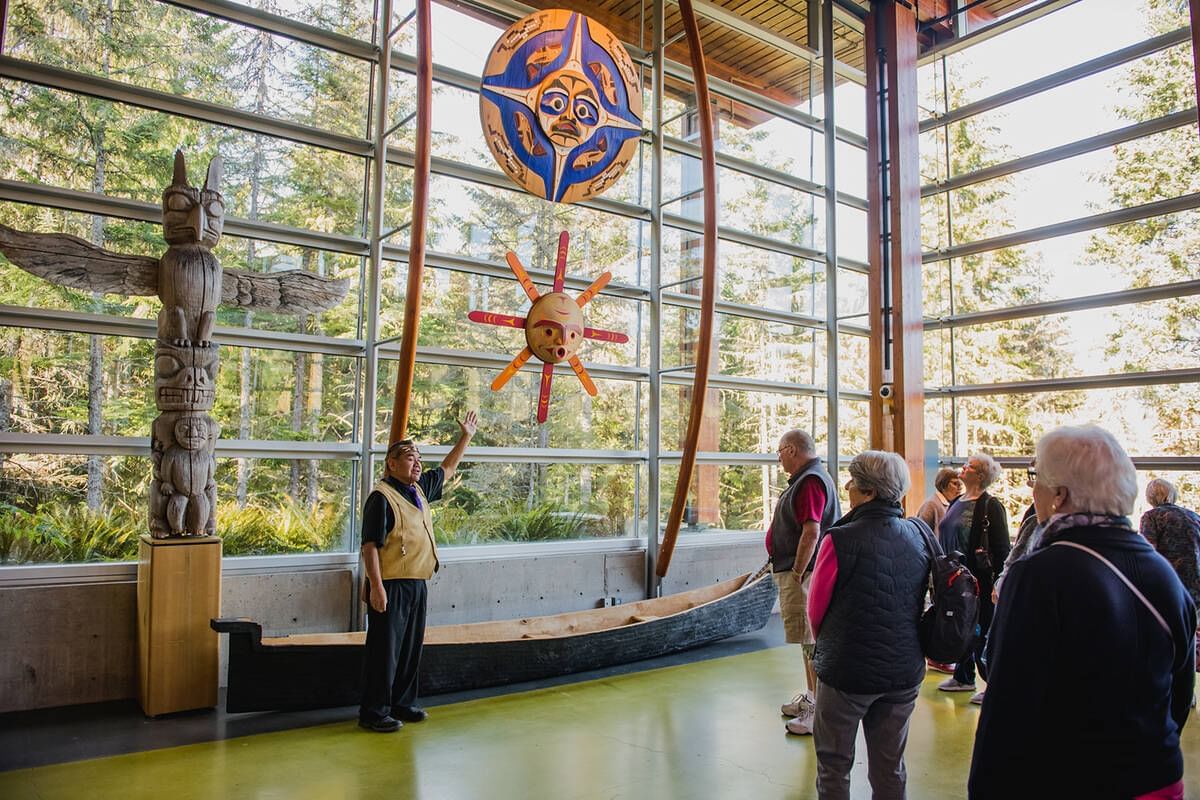 Image via Tourism Whistler/Logan Swayze

The SLCC is offering free admission over the Canada Day Long Weekend (July 1, 2, 3). Enjoy access to all the galleries and displays, as well as guided tours such as the Interpretive Forest Walk and Paddling Through the Nations Canoe Tour. Canada Day will feature entertainment by the Spo7ez Performance Team, and special guest speakers.
Valley of Dreams Walking Tour
This fun walking tour will take you across Whistler, highlighting the history of Alta Lake, the development of the mountains into the ski resort it is today, and the 2010 Winter Olympics hosted here. Hosted by Whistler locals, you will be sure to come away mesmerized by Whistler's history. Tours start in front of the Visitor Information Centre by the Gateway Loop.
Whistler & Blackcomb Mountains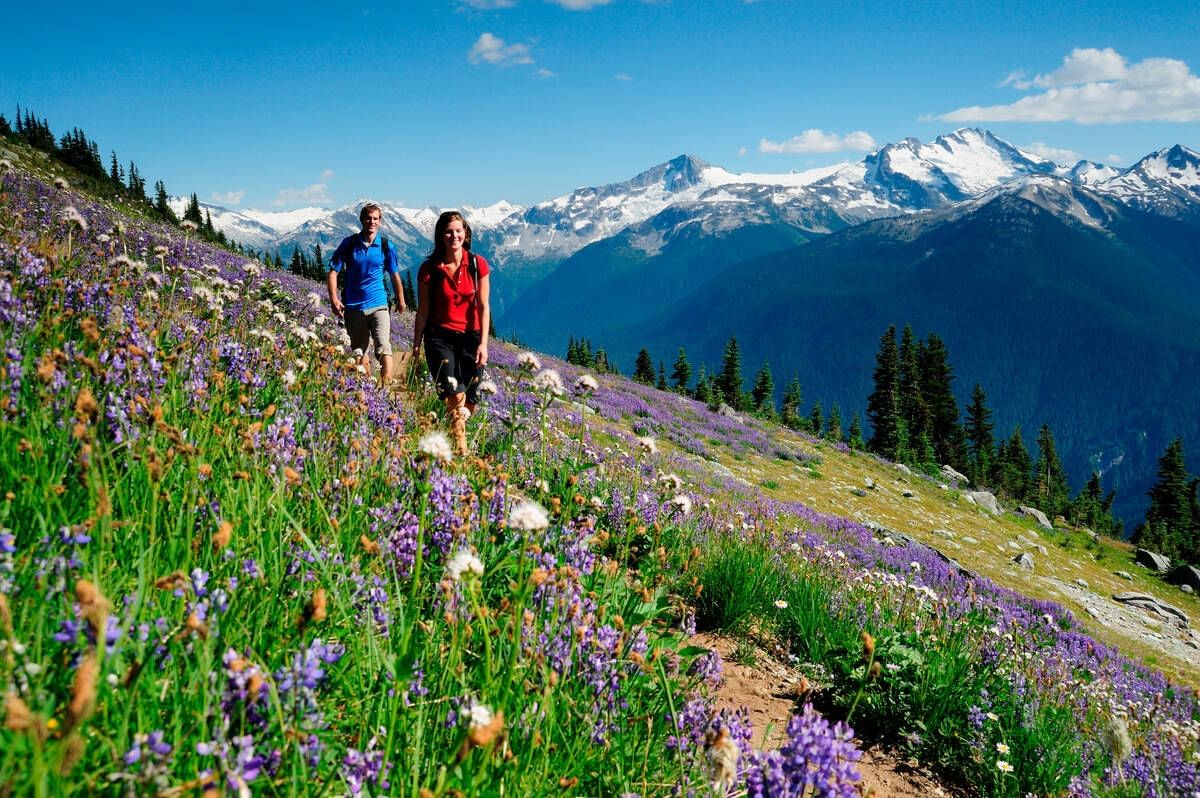 Image via Tourism Whistler/Steve Rogers

Sightseeing is open for the summer season. With a sightseeing ticket, you can travel to the tops of Whistler and Blackcomb Mountains via the gondolas. Enjoy stunning views of the valleys, colorful display of alpine wildflowers, and if you're lucky, catch a glimpse of the resident marmots up top.
This year's Canada Day events strive to outdo any other. With events spanning across Whistler, there will be something to do for everyone. For a complete list of events, visit the Resort Municipality of Whistler's website.
Blackcomb Springs Suites wishes all our guests and visitors a happy and safe Canada Day!