ROMANTIC ESCAPES: COUPLE'S GETAWAYS IN WHISTLER'S EARLY WINTER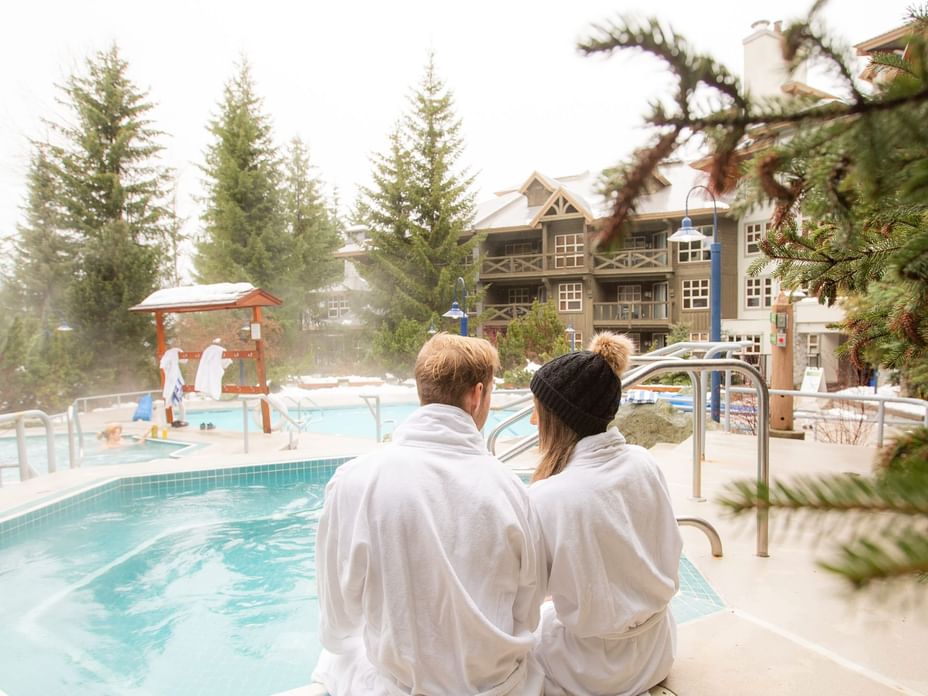 Whistler is a place that needs no introduction when it comes to world-class skiing and outdoor adventures. But this charming mountain town is not just for thrill-seekers. Whistler's early winter season is a particularly magical time, making it an ideal destination for couples looking to escape the everyday hustle and bustle. The combination of snowy landscapes, cozy lodges, and a host of romantic activities makes it the perfect place for a couple's getaway. Here, we'll explore the best experiences that will make your romantic escape to Whistler truly special.
Cozy Fireside Retreats

There's something undeniably romantic about curling up by a roaring fire in a charming mountain hotel with your other half. It is especially cozy during early winter when it's chilly and snowing outside. Whistler offers a variety of accommodations where you can enjoy this experience. Our hotel is one of those places where you can get your own fireplace no matter what type of suite you are in.
Spa and Wellness Retreats

Scandinave Spa/Joern Rohde
Rejuvenate and pamper yourselves at the Scandinave Spa. Share a couple's massage, soak in a hot tub with mountain views, or unwind in the sauna. It's the perfect way to relax and bond with your partner.
Snowshoeing and Cookout Under the Stars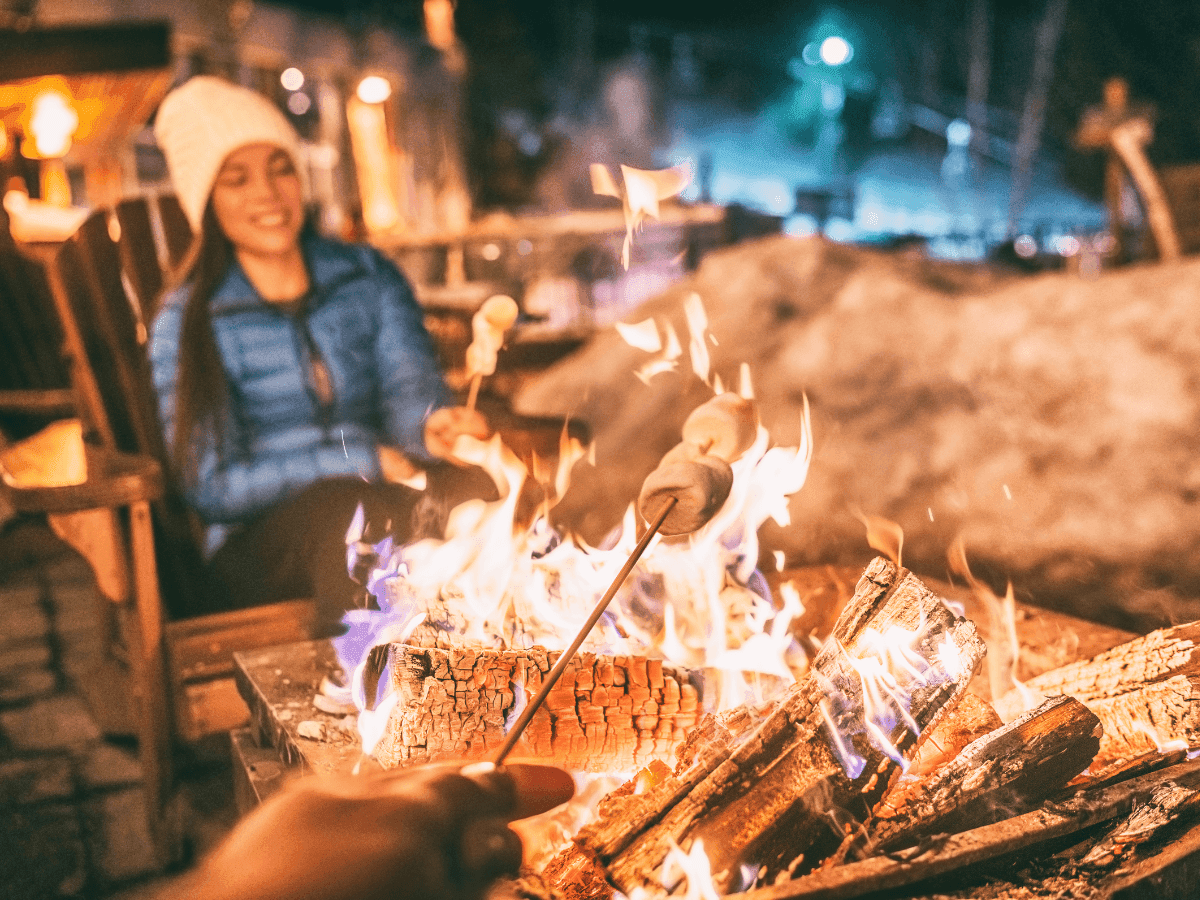 Experience the quiet beauty of the Whistler wilderness with a guided snowshoe tour on the forested trails of Whistler's Callaghan Valley under the starry night sky. Holding hands and exploring the snow-covered trails together is an intimate and unforgettable experience. After the walk, come together around your own campfire and experience a true Canadian Campfire Cookout with smokies, chili, s'mores, and live entertainment. Learn more.
Take Scenic Gondola Rides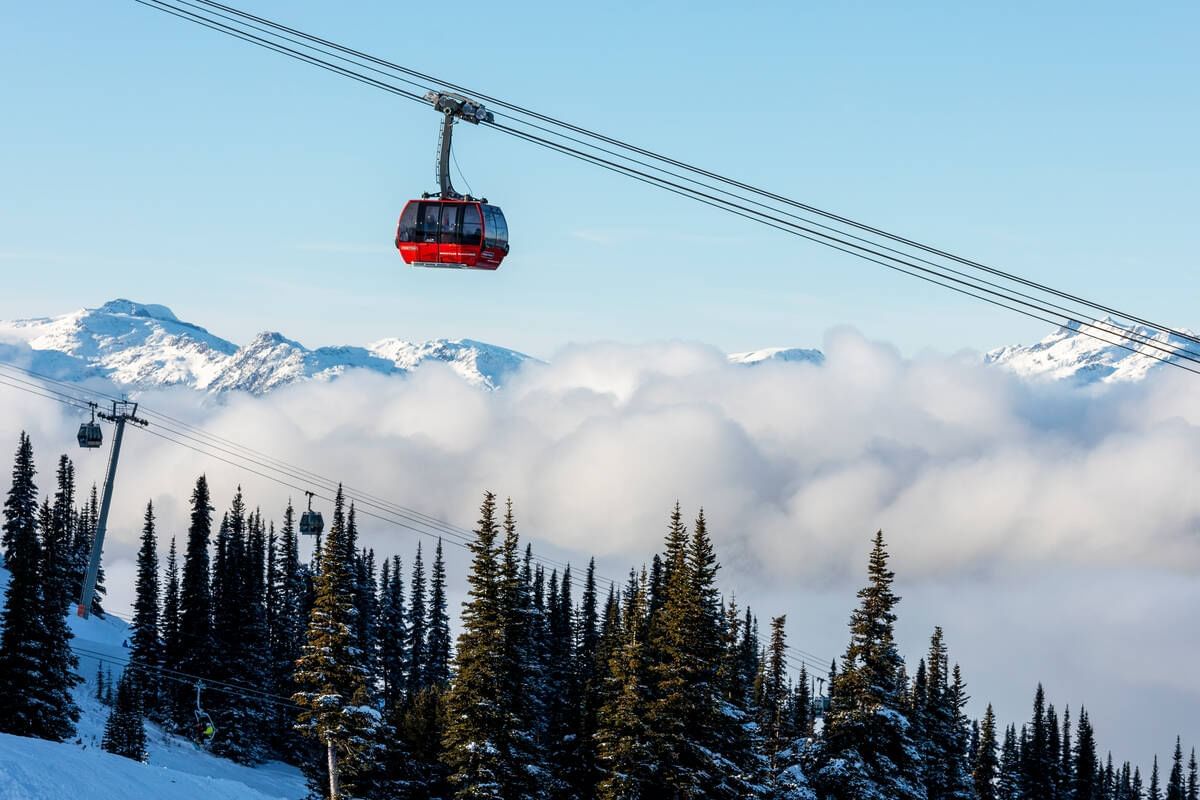 Tourism Whistler/Ben Girardi
Take a gondola ride together from the top of Whistler Mountain to Blackcomb Mountain and experience the awe-inspiring beauty of the surrounding snow-covered landscapes. During early winter, the gondolas are less busy, you might even get a gondola to yourselves, making it an ideal setting for a romantic moment.
Romantic Dinners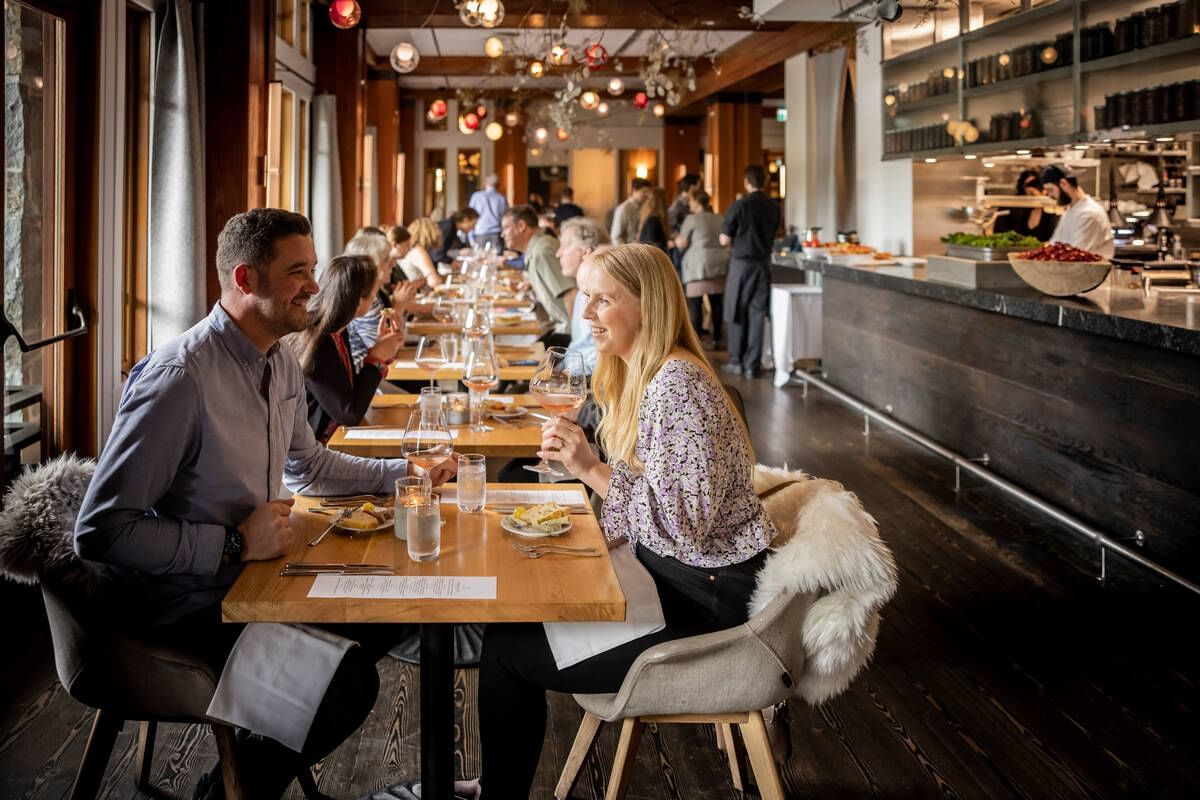 Tourism Whistler/Justa Jeskova
Whistler boasts a vibrant culinary scene, with numerous restaurants that offer romantic settings and delectable cuisine. From cozy fireside dining to upscale mountain lodges, you'll find the perfect place to share a memorable meal with your loved one.
Ice Skating

Tourism Whistler/Justa Jeskova
Lace up your skates and glide hand in hand across the outdoor skating rink at Whistler Olympic Plaza. It's a charming and fun activity for couples, especially when surrounded by the picturesque mountain backdrop.
Whistler's early winter season offers a unique blend of adventure and romance that's perfect for couples looking to escape and reconnect. Whether you're enjoying a quiet fireside evening, taking in the mountain views, or embarking on outdoor adventures, Whistler provides the ideal backdrop for a romantic getaway. So, plan your trip and create unforgettable memories with your loved one in this winter wonderland.