WHISTLER'S EARLY WINTER WILDLIFE: SPOTTING LOCAL FAUNA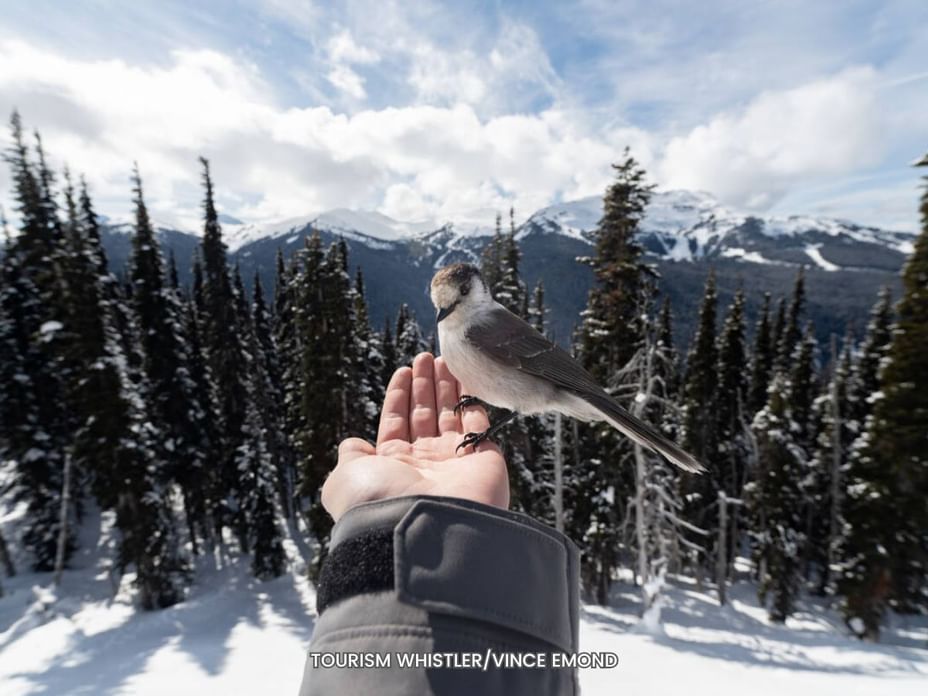 No matter if you are a tourist in Whistler or if you live here full time, we coexist with the with the wilderness here. Whistler is home to a wide array of fauna, early winter in Whistler presents a unique opportunity to observe the local fauna in their natural habitat, making it an exciting adventure for nature enthusiasts. In this blog, we'll delve into the incredible wildlife you can encounter during your early winter visit to Whistler.
Meet the Locals: Whistler's Wildlife

Black Bears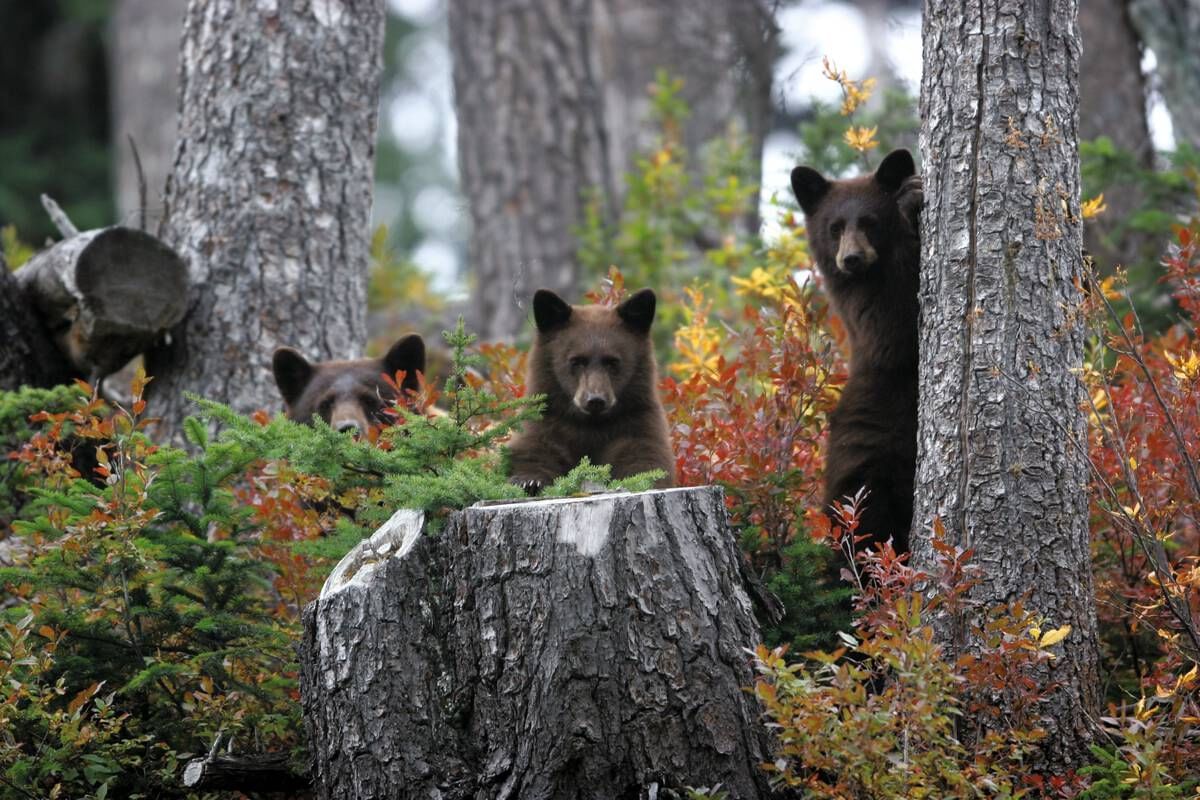 Tourism Whistler/Michael Allen
It's estimated about 50 black bears make their home in the forests and mountains surrounding Whistler Village. While black bears are the most active in spring and summer, it's also possible to spot them in early winter. Bears may not yet be in full hibernation mode, so they might be seen foraging for food on the mountains or on a nearby trail.
Bald Eagles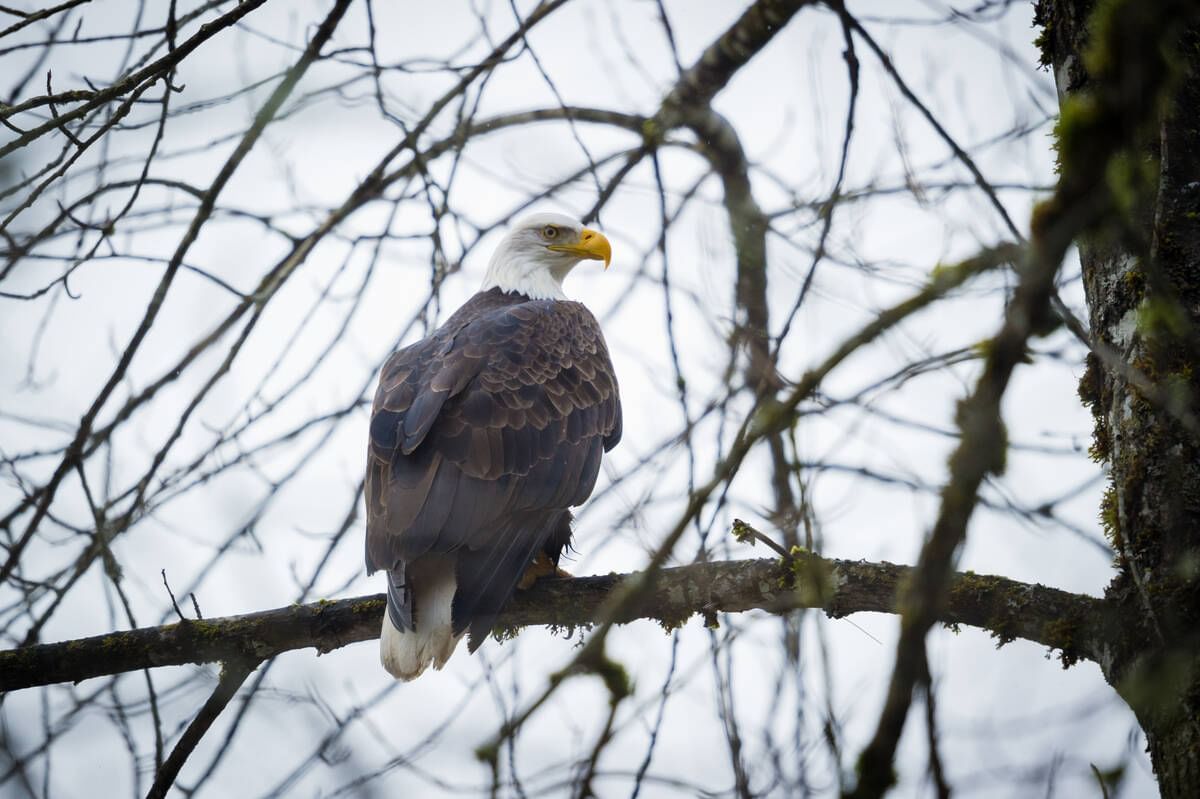 Tourism Whistler/Mike Crane
Annually, the Squamish River Valley becomes a gathering place for thousands of Bald Eagles early winter. These majestic birds come to feast on the spawning salmon. 3769 eagles were spotted in a single day in 1994 setting a world record!
Whiskey Jacks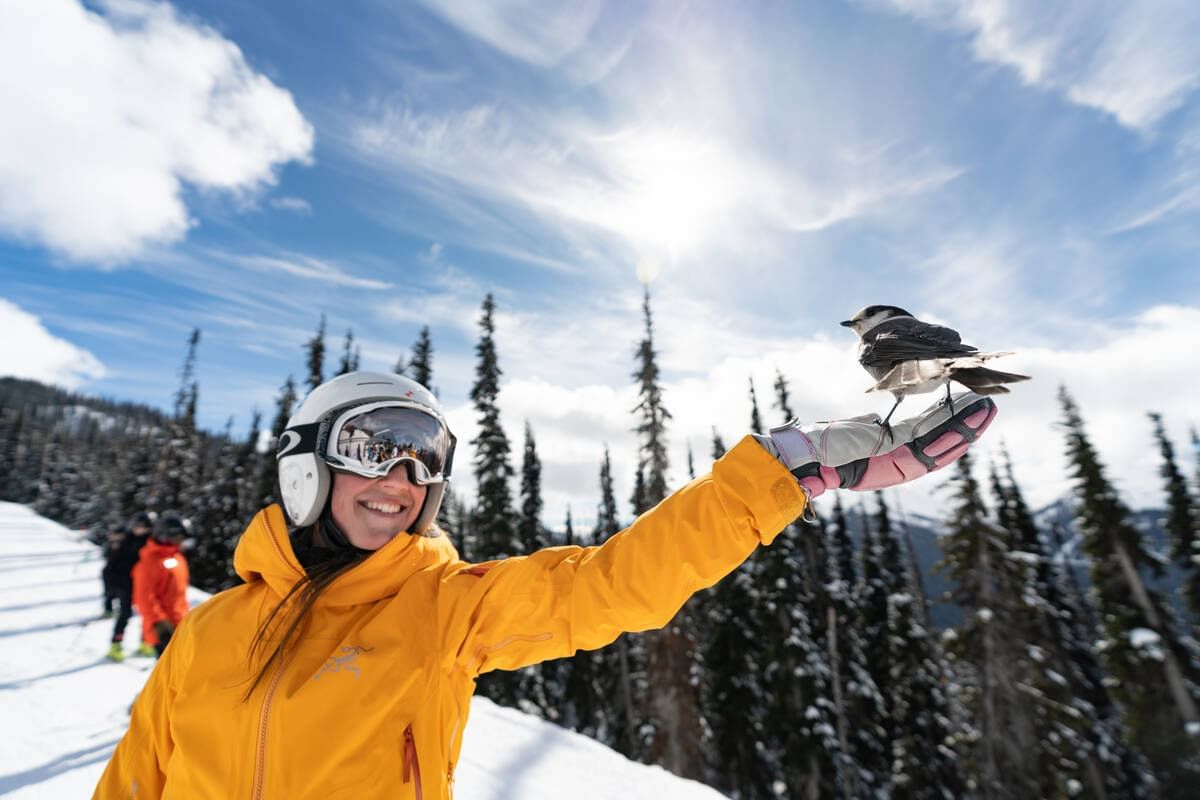 Tourism Whistler/Vince Emond
Also known as the gray jay or Canada jay, the Whiskey Jack is a friendly and intelligent bird often seen in Whistler's forests. They are known for their bold and cheeky behavior, so don't be surprised if they swoop in to say hello and perhaps steal a snack. It is tempting to feed these adorable creatures but it's crucial to resist. Feeding these birds disrupts the delicate ecosystem and can adversely affect their health.
You are most likely to spot Whiskey Jacks in the lift lines. Harmony, Symphony, Peak, and Seventh Heaven are where they hang out frequently. With a bit of luck, you might even experience the thrill of having one of these charming birds land on your hand or ski pole!
Mule Deer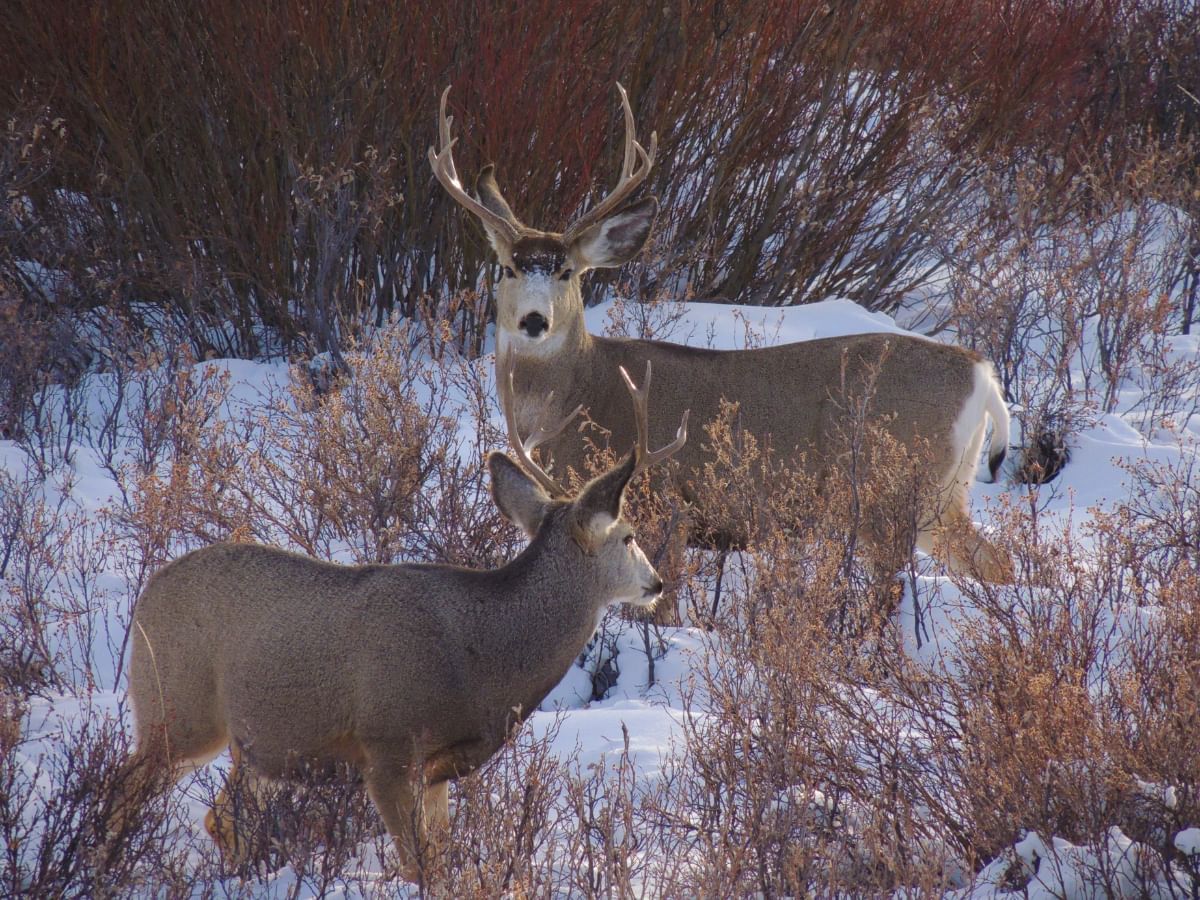 Mule deer are often spotted near Pemberton Valley. They can also be seen in groups grazing along the slopes and the roads, so be cautious while driving.
Monthly Bird Walks
If you love winged creatures, you might be interested in join the monthly bird walks on the first and third Saturday of each month. The activity is completely free to join and is held by The Whistler Naturalists, you will be joined by a local bird expert who are knowledgeable on bird activities.
Wildlife Viewing Tips
1. Stay Quiet and Patient - Wildlife is more likely to reveal itself if you remain calm and patient. Avoid loud noises and sudden movements that might startle animals.
2. Use Binoculars or a Camera - Binoculars or a camera with a telephoto lens can help you get a closer look at animals from a safe distance.
3. Be Respectful - Maintain a respectful distance from animals and never feed them. Feeding wildlife is harmful to their health and can lead to habituation, making them reliant on humans for food.
4. Choose the Right Time - Early mornings and late afternoons are often the best times for wildlife viewing, as animals are more active during these periods.