WHISTLER IN AUGUST: WHERE NATURE MEETS CULTURE
Experience the magic of August in Whistler, where the summer's splendor reaches its peak! This month, Whistler is offering a myriad of events where nature meets culture. From a floating art gallery to theatre performances in the park to a cycling trip visiting local farms, take a vacation in Whistler to connect with the surrounding as well as the local community.
When: August 10 & 11
Where: Alta Lake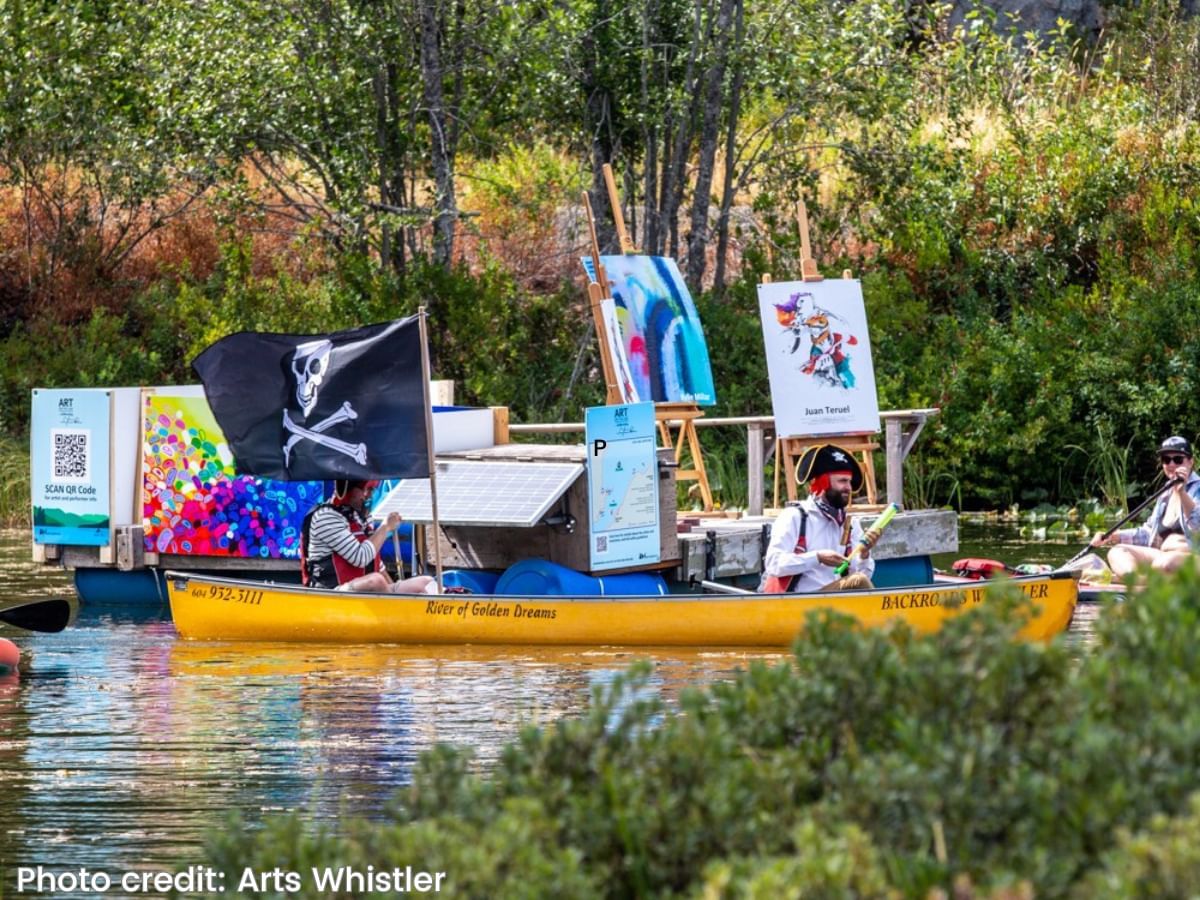 Float and explore the vibrant local art scene on Alta Lake! For two days in August, artists and musicians will be showcasing their talent on floating stages around the lake, everyone are welcome to bring their watercrafts and spend the day surrounded by music and art. Moreover, bring your water pups with you for the Wag Woof Water competition. This is a competition where your loyal companions can perform doggy dock jumps to impress the crowd!
When: August 08 - 12
Where: Florence Petersen Park & Point Artist-Run Centre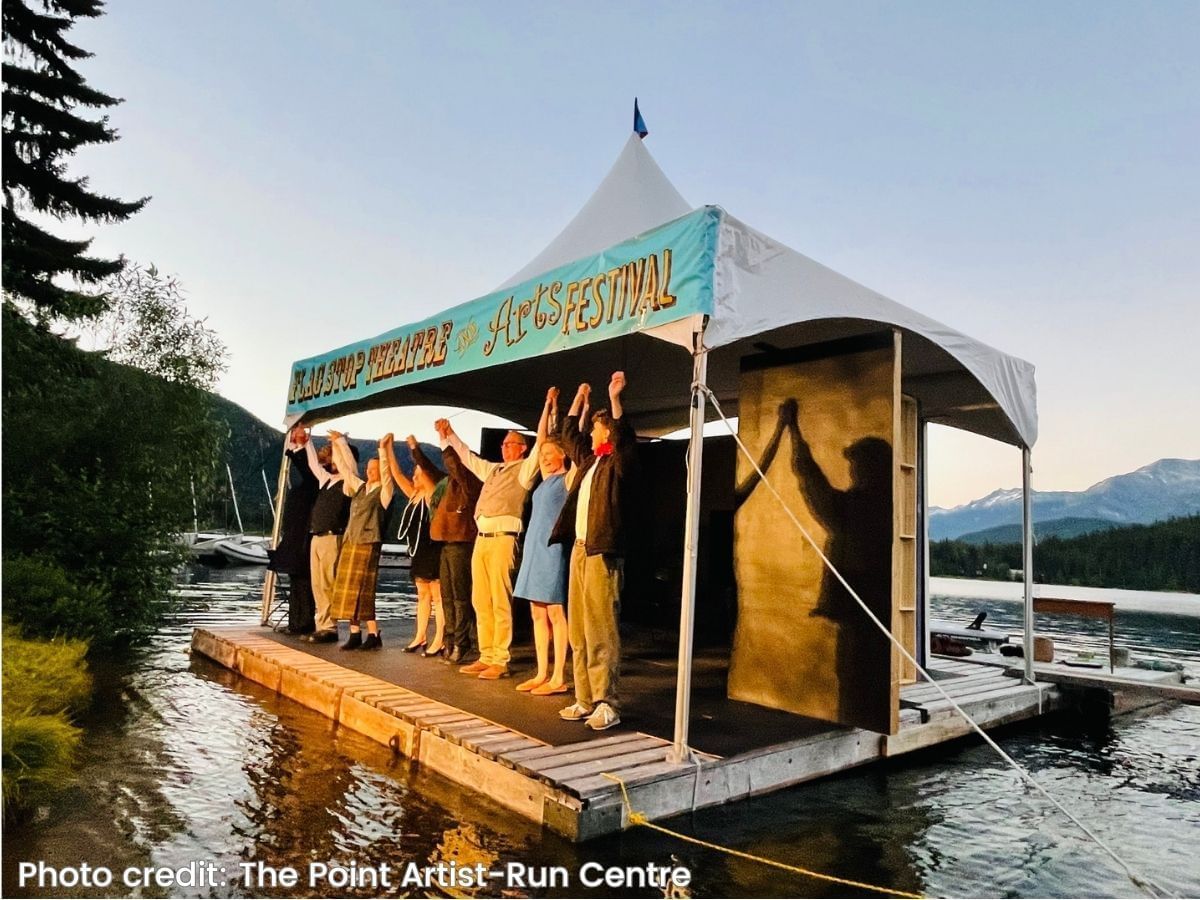 The Flat Stop Festival is a celebration of the performing arts that features live theatre, music, comedy and more. Over the course of 4 days and nights, numerous artists from across BC will perform their orginal acts at the beautiful park and lake here in Whistler. Stages, food tables, beer and wine garden will be set up at the Florence Petersen Park on the first two days. On Friday and Saturday, the festivities will move to the shore of Alta Lake. Everyone can watch plays on the floating stage, enjoy roving entertainment, and more!
When: August 20, 9AM - 3PM
Where: Pemberton Meadows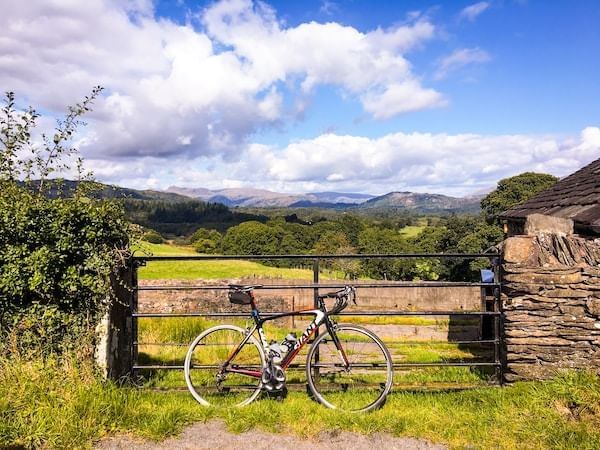 Support local farmers by pedaling along Pemberton Meadow and stopping by farms and vendor stalls to taste the fresh seasonal produce. Participants can cycle at their own pace and choose their own itinerary along the scenic 20km route. Arrive early to fuel up with a pancake breakfast with sausages and coffee at the Pemberton Meadows Fields before cycling!
When: Every Wed, Thur and Fri in August
Where: Whistler Olympic Plaza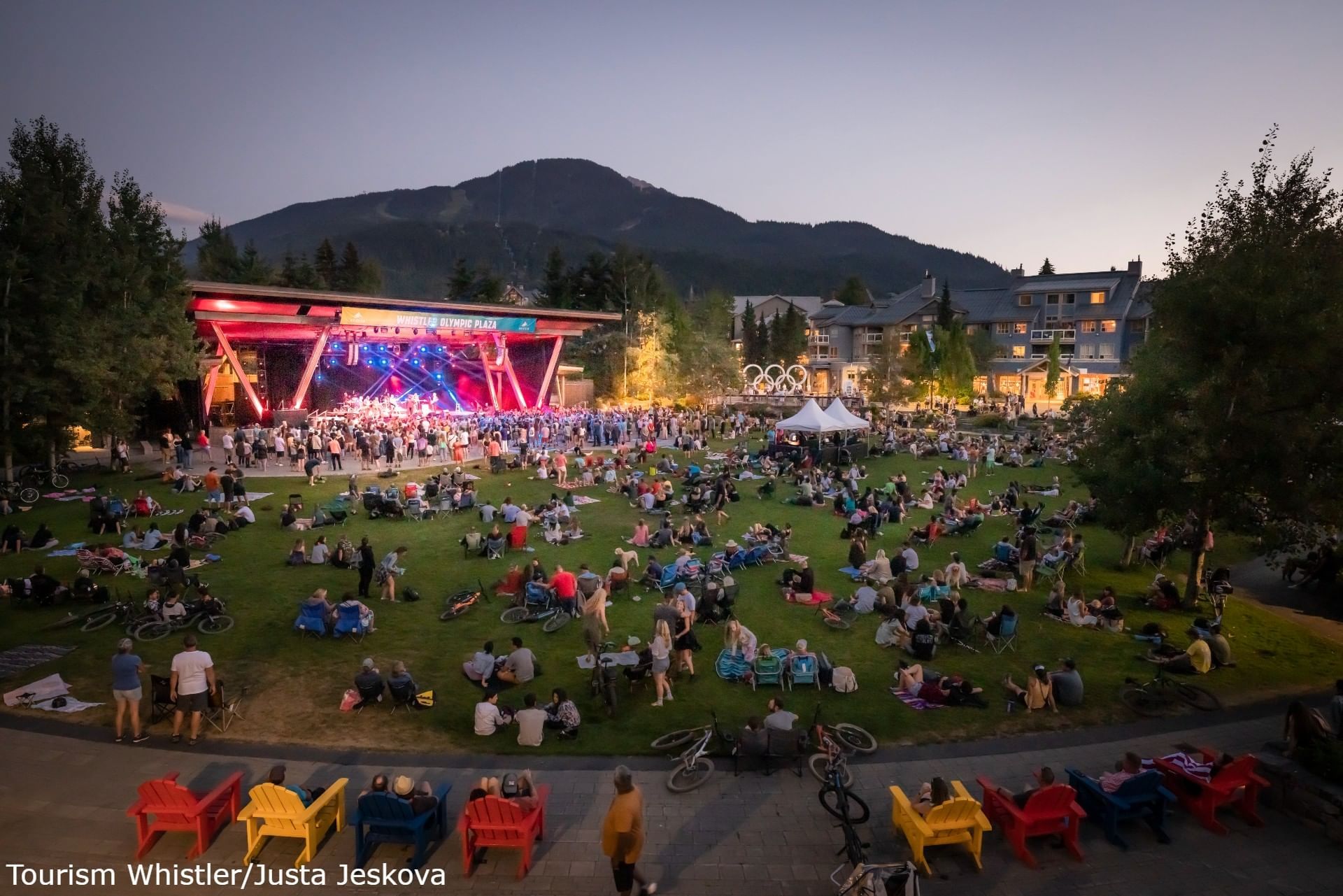 Throughout August, there will be a concert every Thursday and Friday night and a movie playing every Wedneday and Saturday night at The Great Lawn. It is the perfect evening activity for a date night or a family outing. Grab a blanket and some snacks to enjoy the show under the stars. Check out the movie and concert schedule below: