WHISTLER IN JULY: EVENTS & ADVENTURES FROM DAWN TO DUSK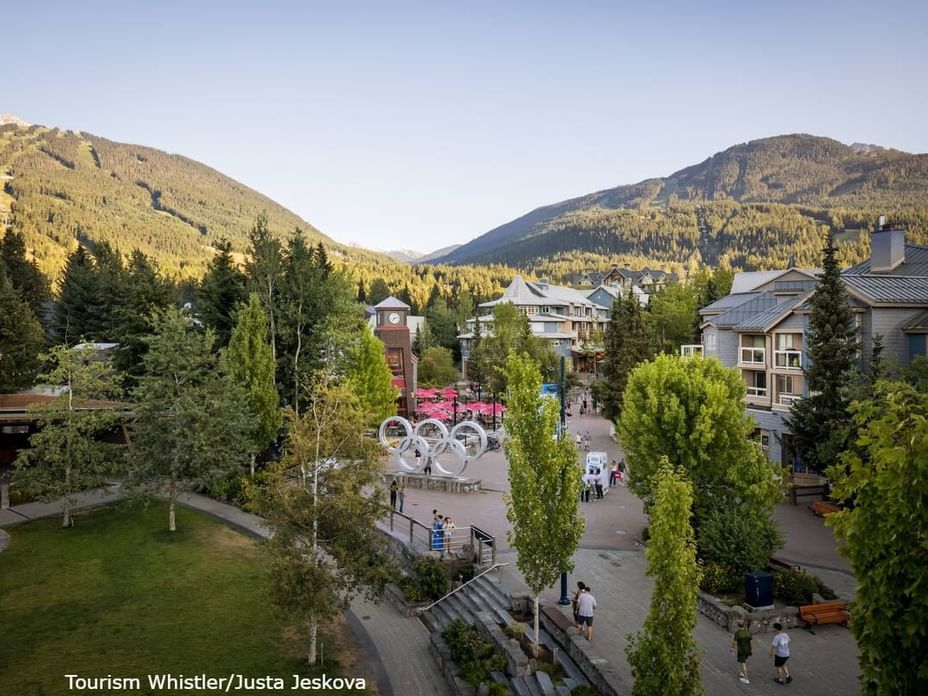 Summer is in full swing, and so are the good times! This July, Whistler is jam-packed with exciting events and activities from dawn to dusk. Get ready to immerse yourself in a vibrant calendar of festivities that will ignite your spirit and create lifelong memories. Here is what's happening in Whistler this month and some of our recommendations for summer adventures.
☀️FUN IN THE SUN☀️
Crankworx Whistler
When: July 21 - 30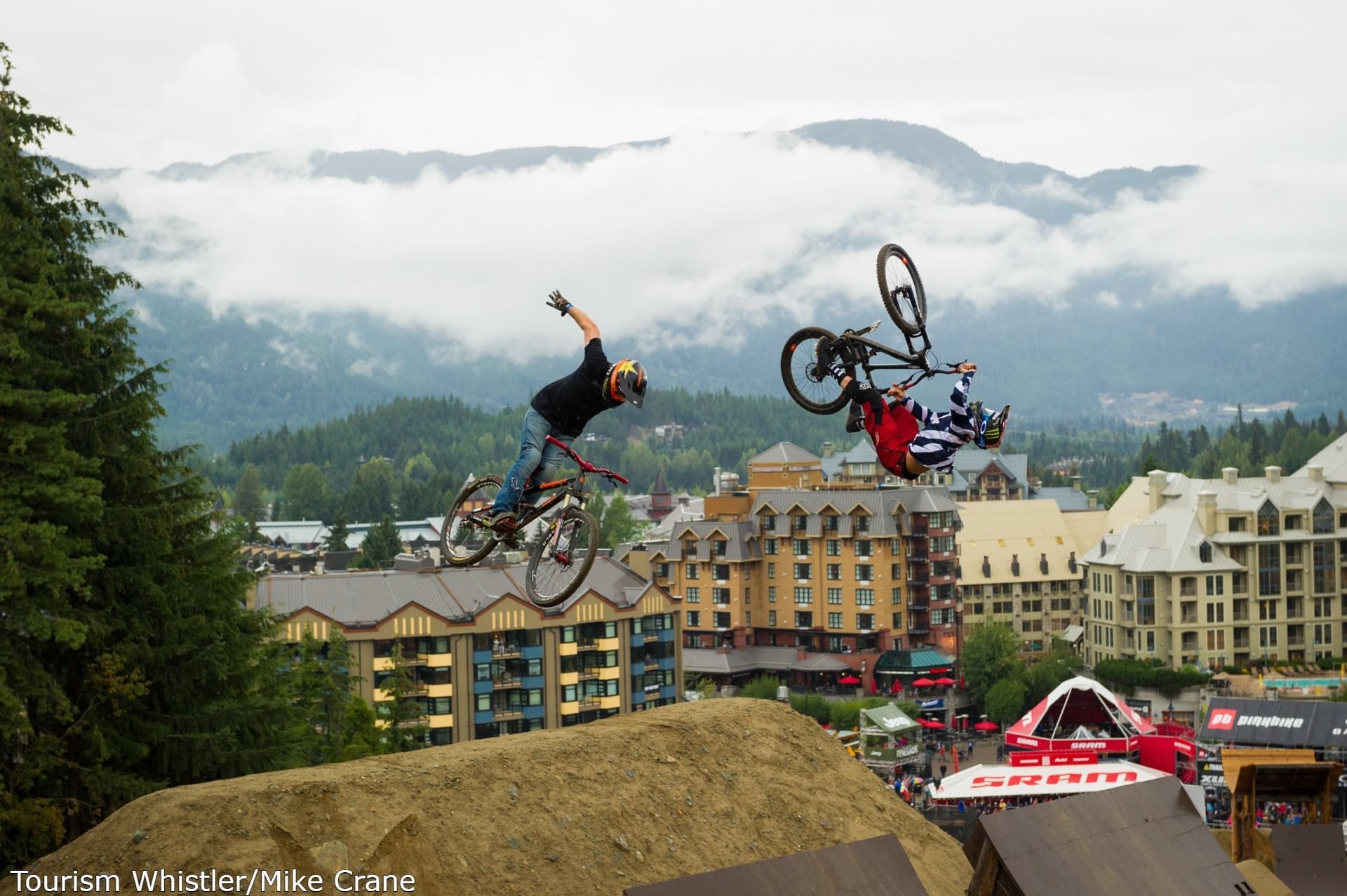 The most skilled mountain bikers worldwide are gathering in Whistler to compete against each other. From epic slopestyle competitions to exhilarating downhill challenges, you get to witness athletes pushing their limits with gravity-defying stunts.
On July 29, head to the Boneyard at the base of Whistler Mountain Bike Park early to get the best view for the Redbull Joyride. This competition is the highlight of Crankworx and it is the most spectated Crankworx event. Be prepared be for an adrenaline rush, slopestylers will be showcasing their extreme tricks on an obstacle course with gigantic drops.
When: Every Sunday, 1PM - 3PM
Where: Rebagliati Park / Lost Lake Park, Whistler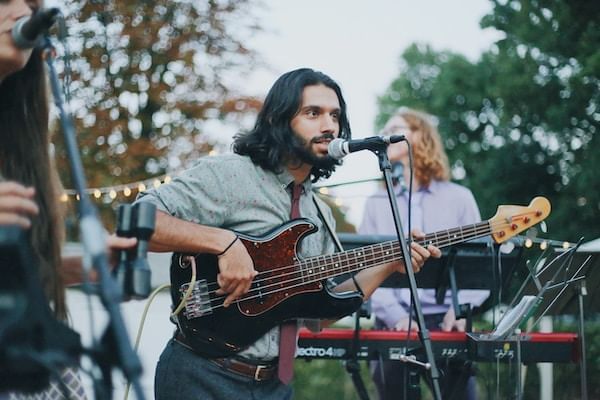 Sundays are about to get a whole lot groovier at the vibrant park music series. From acoustic R&B to hip-hop, the series celebrates the rich diversity of our local music scene. Come and be a part of this communal celebration of artistry, where every Sunday is a chance for the incredible talent flourishing in our community to shine. Check out who are performing this month:

Where: Cougar Mountain Whistler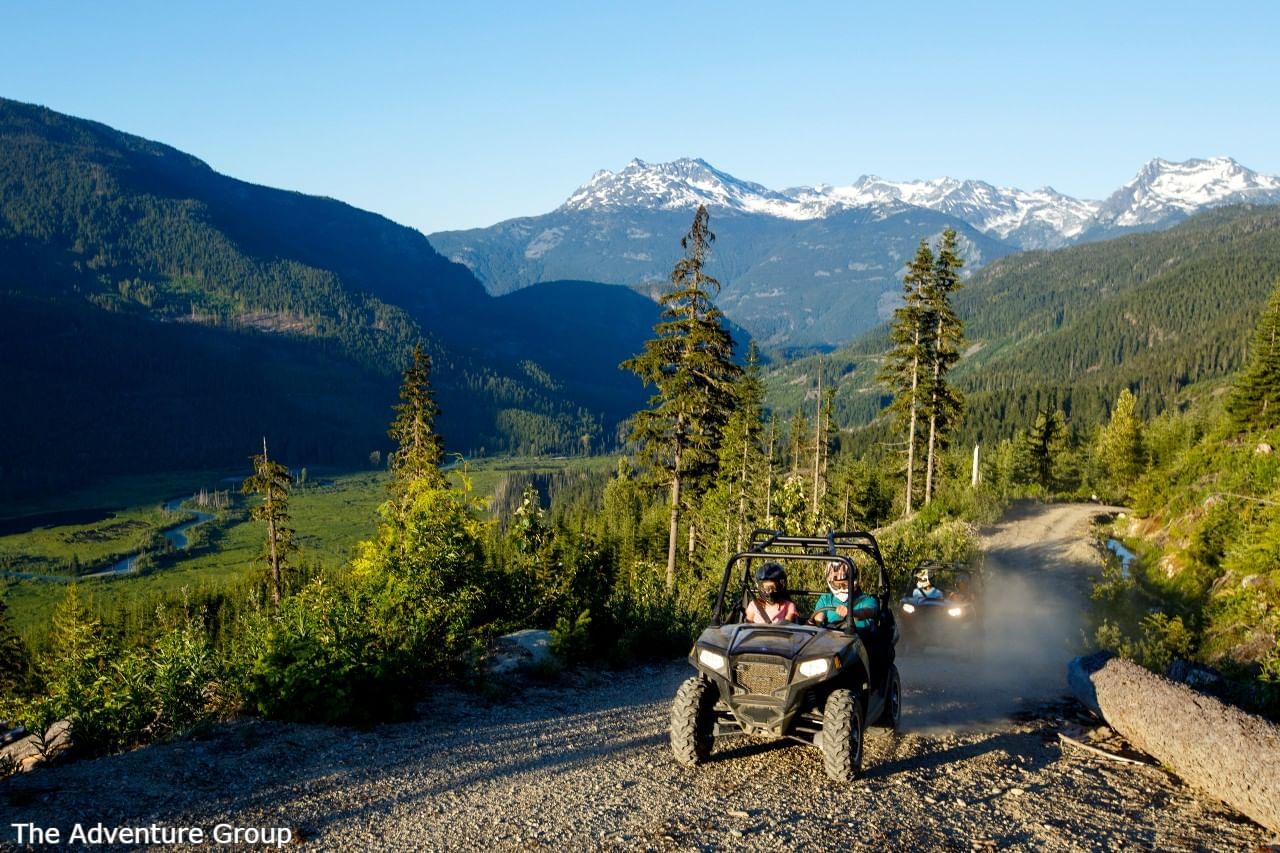 If you are an adrenaline addict, this is the tour for you! Explore the rugged terrain of Whistler's backcountry aboard powerful off-road vehicles, feel the thrill as you conquer challenging obstacles and witness panoramic views that will leave you breathless. With experienced guides leading the way, you'll navigate through awe-inspiring mountain trails and lush forests, immersing yourself in the untamed beauty of the surrounding landscape.
CHILLING IN THE EVENING
When: July 8, 12, 15, 8PM
Where: Whistler Olympic Plaza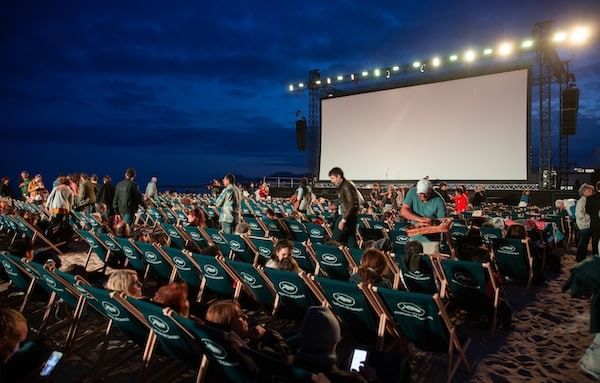 Get into the enchanting world of cinema under the starry summer sky with your friends and family. Settle on the lush grass at The Great Lawn on select Wednesday and Saturday evenings and spend the night watching a movie. Top Gun: Maverick and Cool Runnings will be showing on the first and second week of July.
When: July 13 & 14, 6:30PM
Where: Whistler Olympic Plaza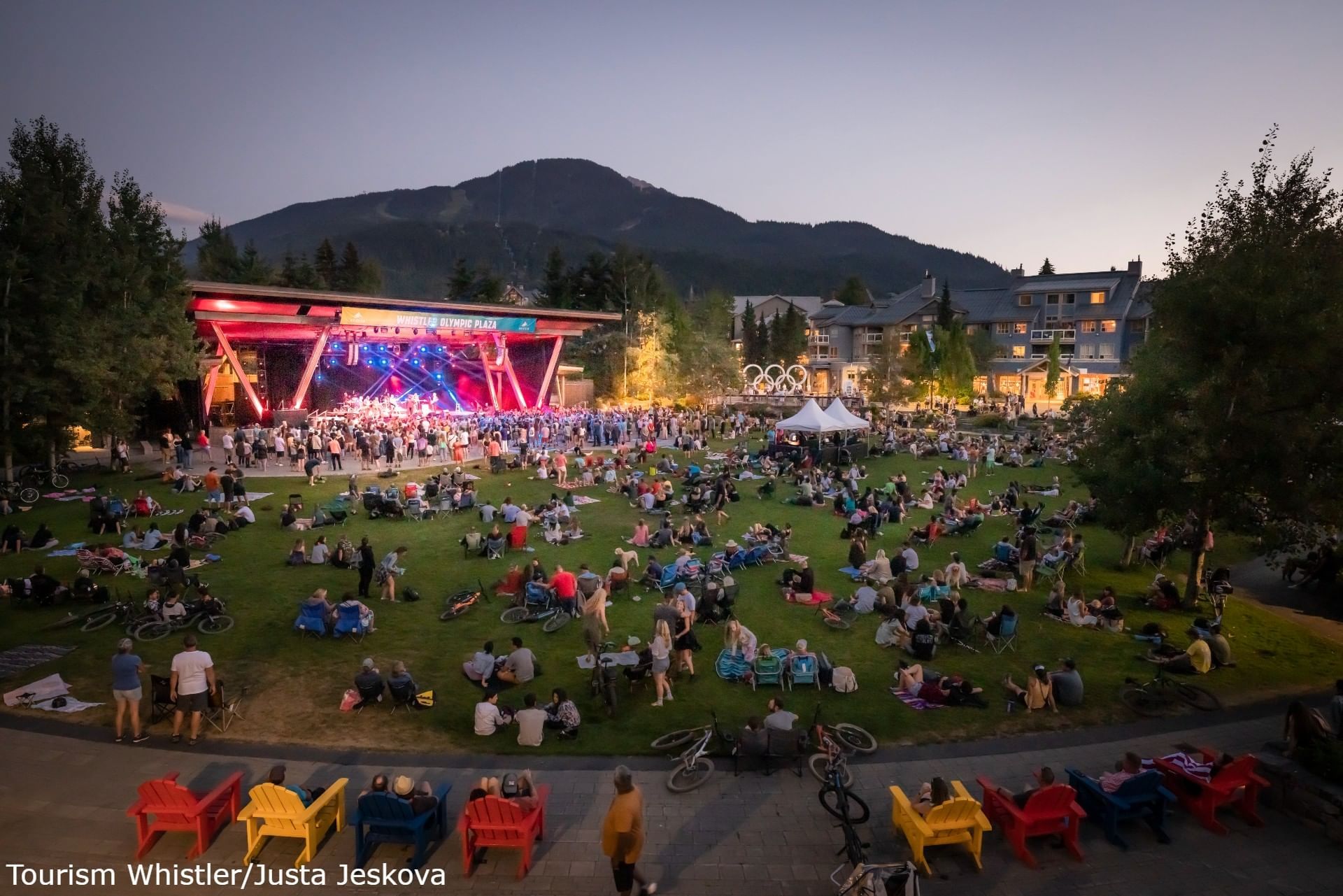 Grab your blanket, gather your friends, and prepare for an evening of incredible musical performances under the starry Whistler sky! Dear Rouge and Moontricks will be headlining the July concerts. To get the full experience, arrive early to dance to live DJ sets before the headlining performers begin.
Where: Cougar Mountain Whistler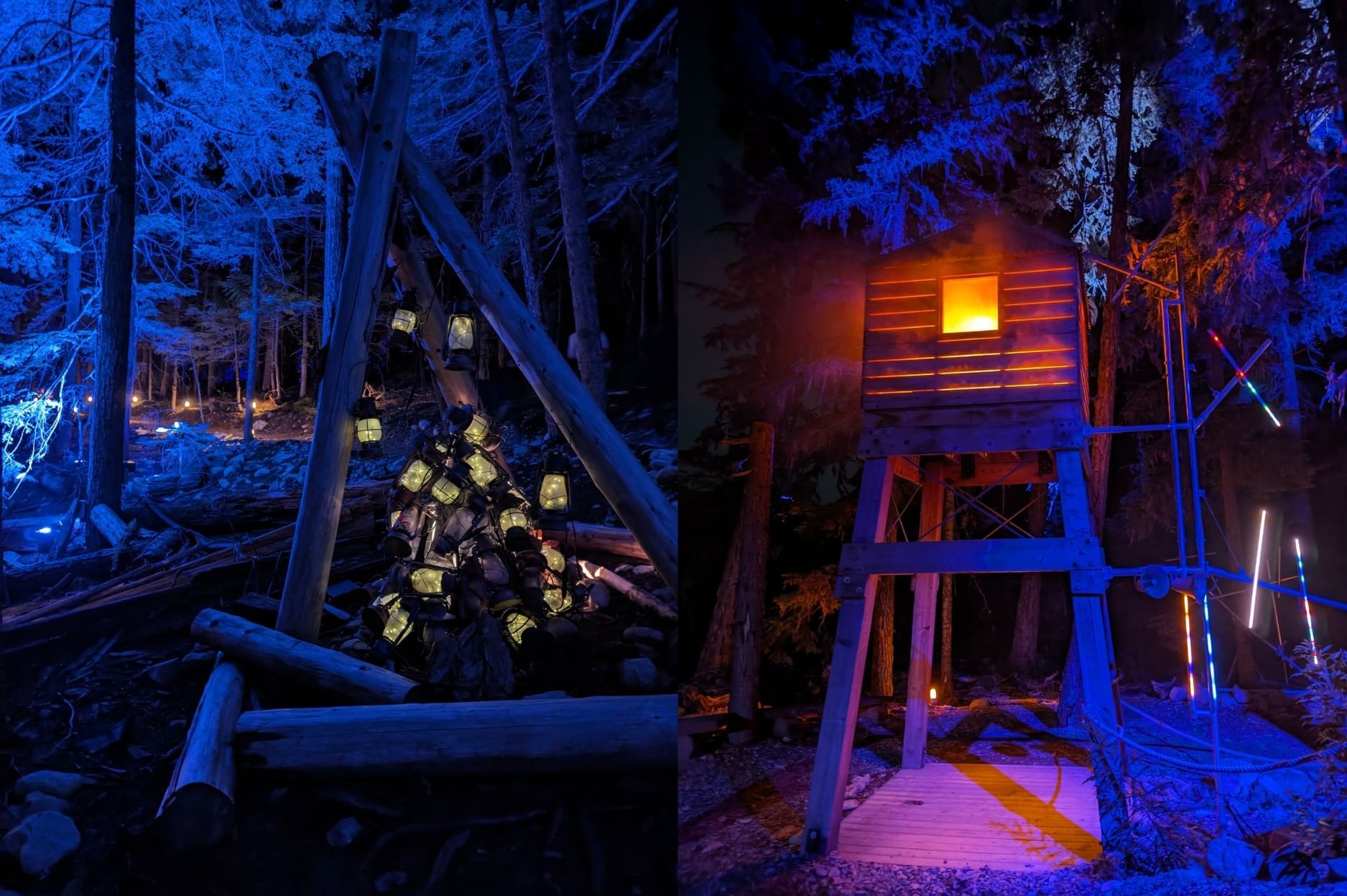 Embark on a night excursion in the wilderness! This immersive multimedia night walk takes you on a journey through a forest illuminated with dazzling lights, beautiful music, and captivating storytelling. It creates a mesmerizing spectacle that ignites your imagination. Vallae Lumina offers a unique blend of nature and technology, enticing visitors of all ages to explore and discover the secrets hidden within this mystical realm.