WHISTLER LAKE GUIDE - JUNE 2023
Where are the lakes and what to do there?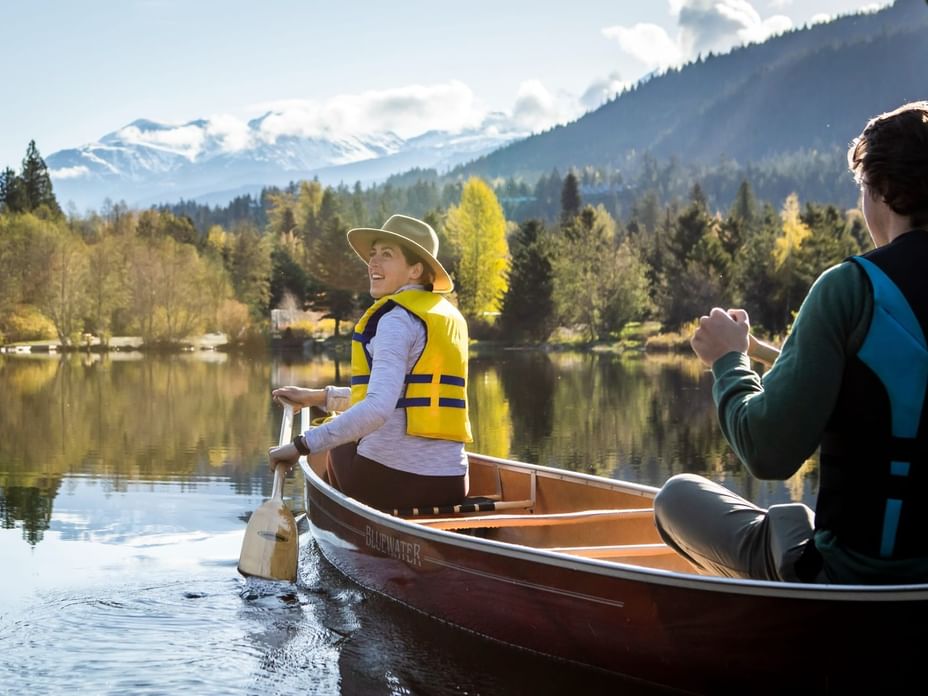 Whether you're a nature enthusiast, an avid adventurer, or simply seeking tranquility amidst stunning surroundings, Whistler's lakes offer an idyllic escape. In this blog, we'll explore the best ways to reach these serene lakes and delve into the exciting activities and experiences they offer. Get ready to discover the hidden gems, embark on thrilling explorations, and create unforgettable memories in the magical lakes of Whistler.
Insider Tip: While you are out and exploring Whistler, don't forget to take advantage of the free transit every weekend during the summer.
LOST LAKE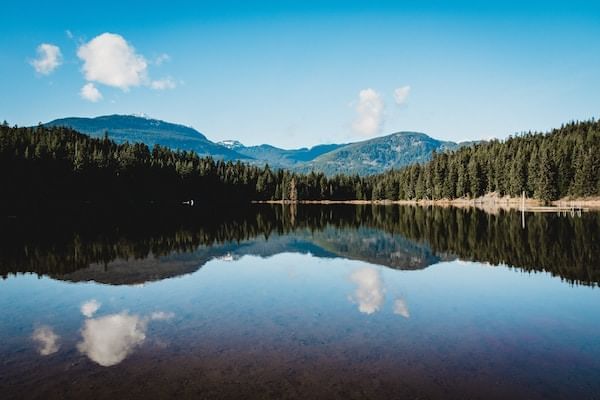 Arguably the warmest lake in Whistler, Lost Lake is perfect for lounging about and swimming. It is also the closest lake from the hotel.
How to get there?
Walk 20 minutes from the hotel, or
Take the #5 bus from the hotel and walk 13 minutes from Upper Village, or
Take the Lost Lake shuttle from Gondola Transit Exchange
*There is no parking at Lost Lake in the summer.
Facilities and Activities
Beach and swim area
Barbecue stands
Picnic tables
Off-leash dog beach - Canine Cove
Disc golf course
ALTA LAKE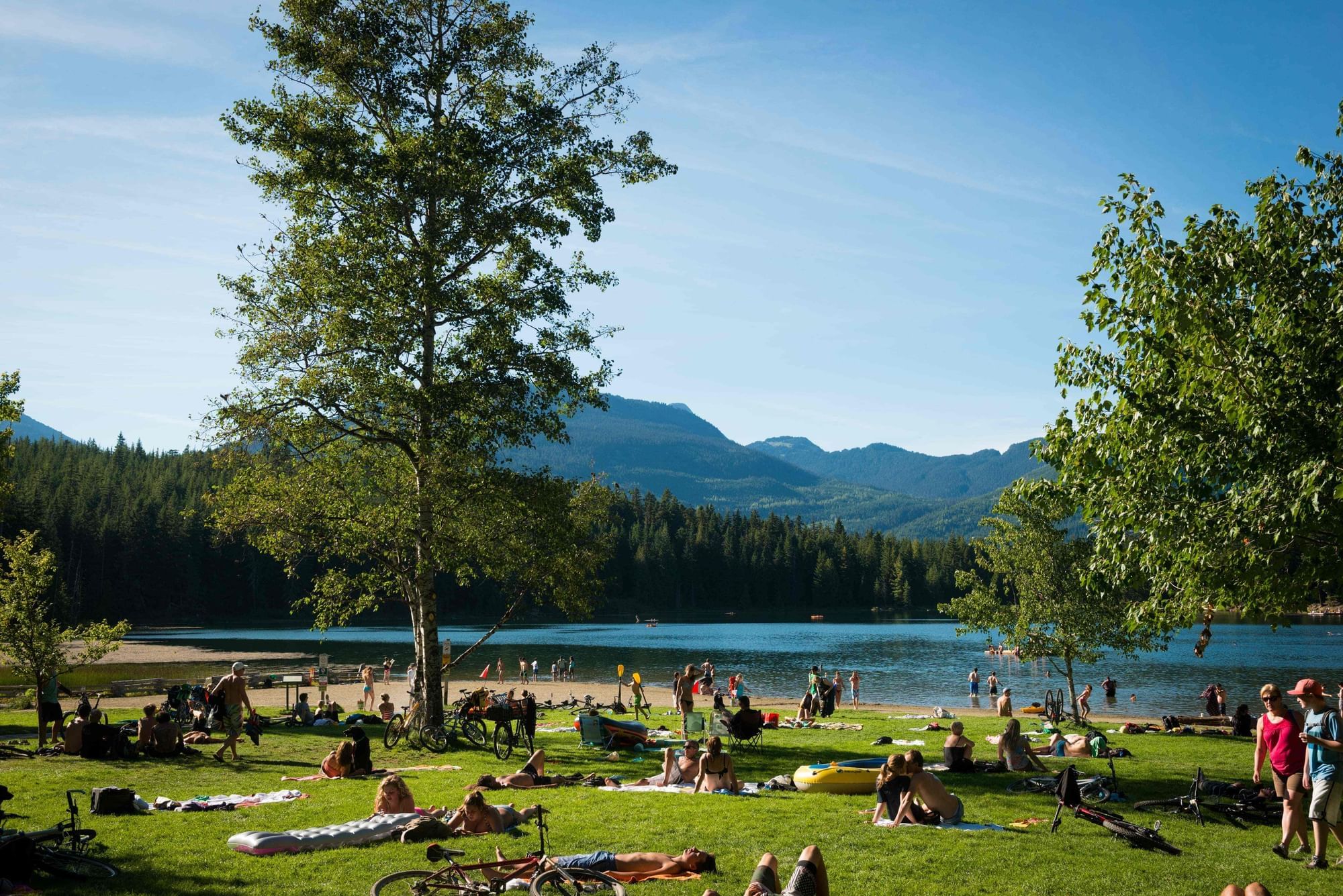 Tourism Whistler/Mike Crane
There are three parks surrounding Alta Lake: Lakeside, Wayside and Rainbow (closed for 2023). It is a popular lake for canoeing, kayaking and other water activities due to the proximity of watercraft rental shops.
How to get there?
Take the #10, #20, #25 bus south to the Alta Vista stop and walk to Lakeside Park, or
Take bus #20 or #21 southbound to the Nordic Drive stop and walk to Wayside Park, or
Drive 10 minutes southbound on Hwy-99
Facilities and Activities
Grass area
Barbecue stands
Picnic tables
Swim docks
Watercraft rental
Guided tours
Sandy beach*
Children's playground*
Watercraft storage*
Food trucks*
*Only at Lakeside Park
GREEN LAKE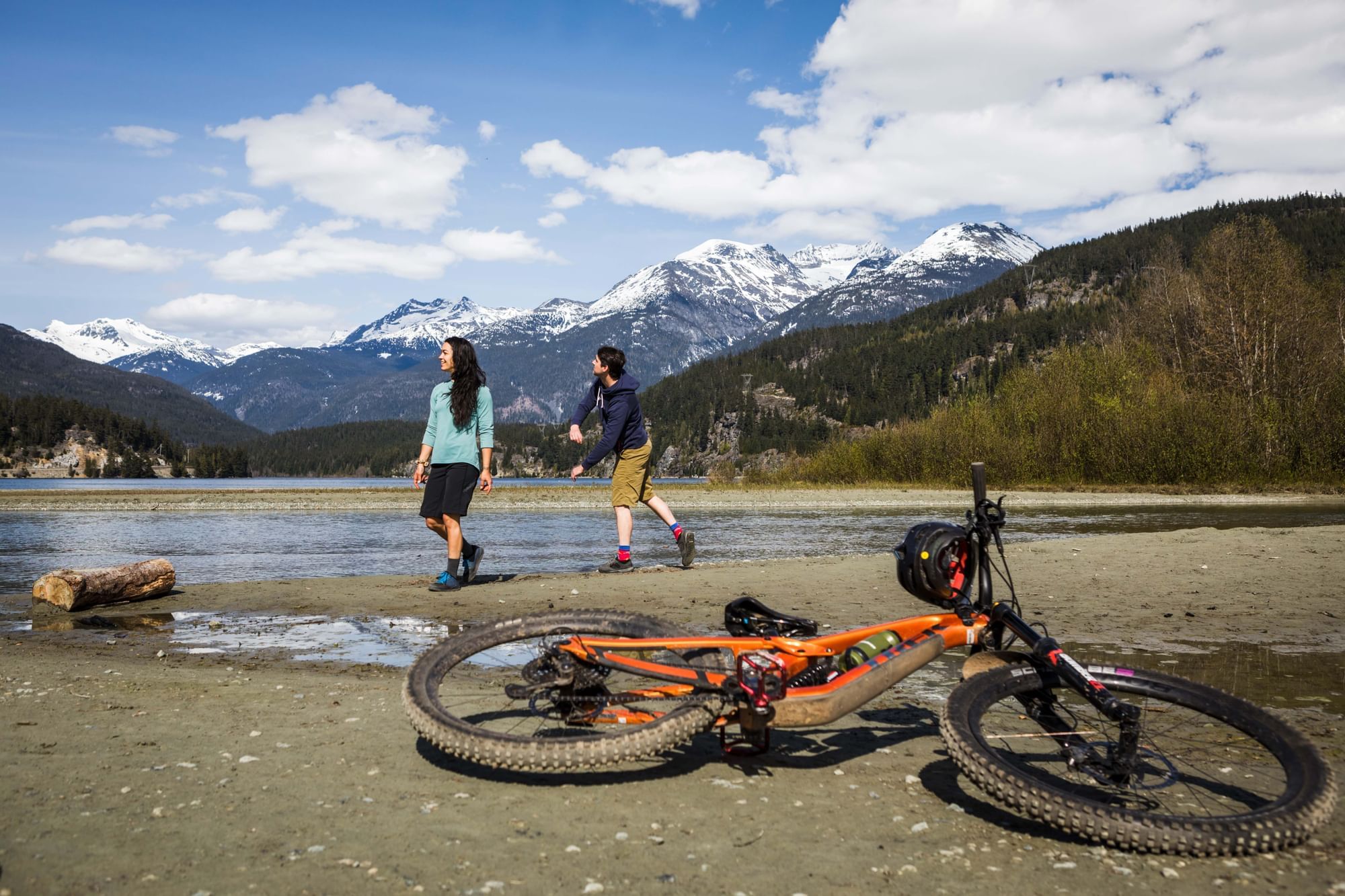 Tourism Whistler/Justa Jeskova
Being a glacier fed lake, the stunning turquoise color of the lake comes from rock flour in the glacier water making it one of the most picturesque lakes in Whistler. The lake is cold year-round so it is best reserved for paddling and boating. Don't forget to walk around the Parkhurst Ghost Town directly across Green Lake Park while you are there. This former logging settlement has been uninhabited since the 1960s and is slowly being reclaimed by the forest, you will find abondoned houses, vehicle and other artefacts there.
How to get there?
45 minutes walk on the Valley Trail from Lost Lake, or
Take the #30 or #32 bus and walk 5 minutes from Emerald Estates, or
Drive 10 minutes northbound on Hwy-99
Facilities and Activities
Explore the Parkhurst Ghost Town directly across Green Lake Park
Watercraft rentals
Boat launch – a popular spot for wakeboarding
Picnic tables
Floatplane dock
ALPHA LAKE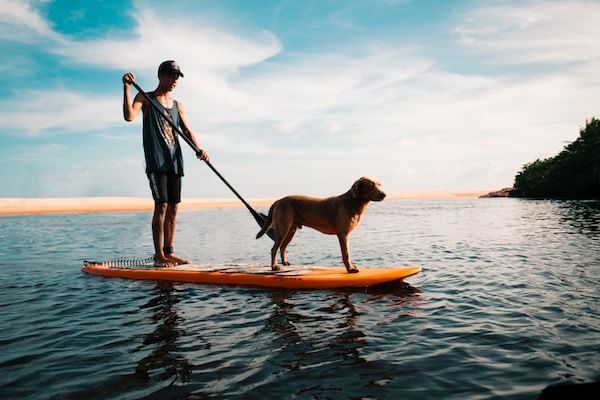 Located at the southern end of the valley in the Creekside neighborhood. This little lake is a great family-friendly spot that also features a off-leash dog park and a designated dog dock.
How to get there?
Take the #10, #20 or #21 bus and walk 5 minutes on the Valley Trail from Creekside, or
Drive 13 minutes southbound on Hwy-99
Facilities and Activities
Volleyball and tennis courts, basketball hoop
Children's playground
Sandy Beach
Docks
Off-Leash Dog Park and Beach – Arfa Park
Picnic tables
Barbecue stands